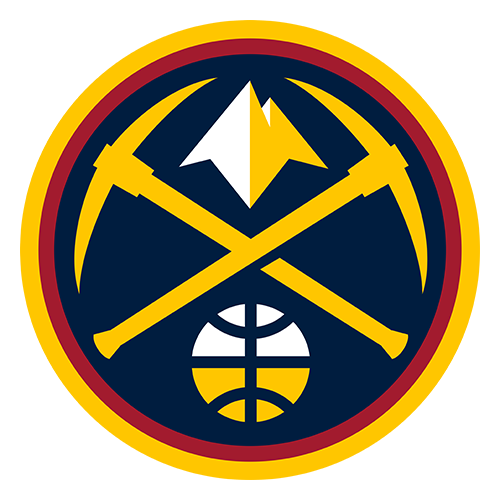 | | 1 | 2 | 3 | 4 | T |
| --- | --- | --- | --- | --- | --- |
| DEN | 20 | 34 | 21 | 24 | 99 |
| SA | 22 | 29 | 32 | 17 | 100 |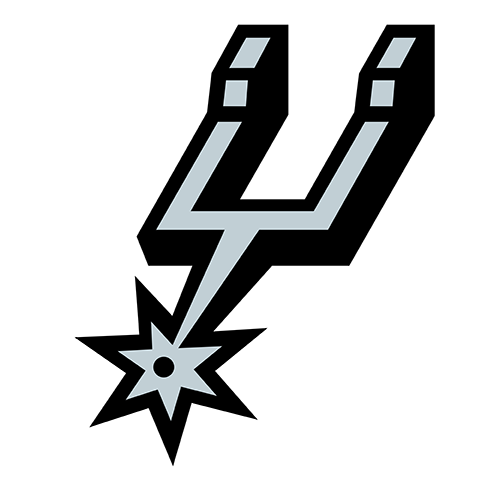 Spurs barely edge Nuggets to maintain lead in Western Conference
SAN ANTONIO -- San Antonio coach Gregg Popovich treats the stretch run of the regular season like a series of final exams for his team.
The Spurs passed their latest -- just barely.
Tim Duncan had 23 points, 14 rebounds and five blocks and the San Antonio Spurs escaped with a 100-99 win over Denver on Wednesday night when Nuggets veteran guard Andre Miller missed a short jumper at the buzzer.
"The schedule that we have is something that should be embraced and considered a great opportunity," Popovich said, "because it's like taking a final exam every day or most days. To get ready for the playoffs, understanding the physicality, aggressiveness and competitiveness that's necessary night after night in the playoffs."
Denver dished out a heavy dose of that playoff intensity.
Danny Green added 20 points and Tony Parker had 18 points and 11 assists for the Spurs, who remained 1 1/2 games ahead of Oklahoma City in the race for the top spot in the Western Conference. Kawhi Leonard had 11 points and Tiago Splitter 10.
JaVale McGee had 21 points and 11 rebounds, Wilson Chandler scored 15 points and Miller 14 for the Nuggets, whose reserves outscored their Spurs counterparts 59-18. Kenneth Faried and Danilo Gallinari added 12 points apiece and Andre Igoudala had 10.
San Antonio's starting five all scored in double figures, averaging 16.4 points, 6.8 rebounds and 2.8 assists to counter Denver's bench and escape with its sixth straight home victory in a game that had 20 lead changes.
"I'm pretty sure the film will show it was a good loss, maybe the best loss of the year," Nuggets coach George Karl said. "We did a lot of great stuff. We had to fight a lot of things and overcome not shooting the ball well. I think we know we can play better but I thought the heart of the game was pretty first class."
Denver outscored San Antonio 24-17 in the fourth quarter, including a 6-3 run in the final two minutes.
Duncan missed an 18-foot jumper with 10.2 seconds left, setting up Miller's driving attempt that bounced off the back of the rim as the buzzer sounded.
Green was able to close on Gallinari, who was forced to give up the ball to Miller behind the 3-point line. Miller drove into the paint on Parker, but was unable to make the off-balance runner.
"I think we gave it a good shot," Karl said. "I've seen Andre make that shot a hundred times, but I'm not disappointed. I would've rather had Gallinari, probably in the attack. We knew they were probably going to switch our stuff. When he hesitated, it took enough time off the clock where Andre didn't have much of anything to do but attack aggressively and get us a good shot."
The Spurs (54-17) pulled within two games of Miami (56-15) in the loss column for the league's best record. The Heat lost 101-97 at Chicago, snapping their 27-game winning streak.
San Antonio's final 15 games feature matchups against 11 playoff teams, including its next two against the Los Angeles Clippers (Friday) and Miami (Sunday).
"It's a great win to start this homestand here," Duncan said. "We've got some really tough games this part of the schedule down the stretch here. It's going to be tough for us, so we need to win everyone we can get."
San Antonio escaped a minor scare when Parker sprained his right middle finger late in the third quarter, but returned to score four points in the fourth.
"I had no feeling in my finger so I just wanted to make sure it was not broken," said Parker, who will have X-rays Thursday morning. "They don't think it's broken."
Continuing the momentum they captured late in the first half, the Spurs outscored Denver 32-21 during a third quarter in which they shot 3 for 3 from 3-point range. The Nuggets failed to score any fast-break points in the third and were 9 for 23 in the quarter.
"It was a great test for our defense and for our offense when you play a team like that," Parker said. "They pack it in the paint really good. They stopped my penetrations, Manu's penetrations. So we had to make shots and trust each other. It was a great playoff intensity."
Game notes
It was Duncan's fifth game of at least 20 points, 10 rebounds and five blocks this season. .... The Spurs are 64-19 all-time at home against the Nuggets. ... The Spurs' Australian contingent -- G Patty Mills and C Aron Baynes -- were both on the inactive list. ... Nuggets G Julyan Stone (knee) sat out with an injury. Stone has been inactive 61 times this season and had seven did not play-coach's decision. ... Parker gave Duncan an inquisitive look when the All-Star power forward opted to toss a three-quarters court pass to Leonard off a rebound rather than give it to the point. Duncan's pass sailed untouched out of bounds as Parker stared dumbfounded, before smiling and shaking his head. ... Former Spurs center David Robinson received a huge ovation when he appeared on the large television displays as the team honored those in attendance who had served in the Armed Forces.