EASTERN CONFERENCE 1ST ROUND - GAME 1
MIA leads series 1-0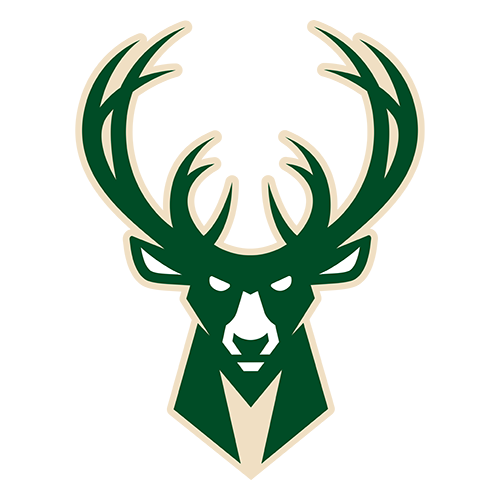 | | 1 | 2 | 3 | 4 | T |
| --- | --- | --- | --- | --- | --- |
| MIL | 24 | 21 | 20 | 22 | 87 |
| MIA | 26 | 26 | 28 | 30 | 110 |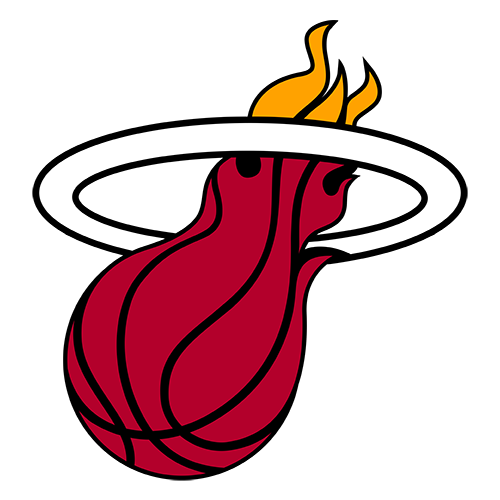 LeBron James flirts with triple-double as Heat blister Bucks in Game 1
MIAMI -- LeBron James has never taken fewer shots in a playoff game than he did on Sunday night, which at first glance might seem like a good thing for the Milwaukee Bucks.
It was not.
James scored 27 points on 9-for-11 shooting -- finishing two assists shy of a triple-double -- while Ray Allen scored 20 off the bench and the defending champion Heat picked up where they left off in the NBA playoffs a year ago, never trailing on the way to beating the Bucks 110-87 in Game 1 of an Eastern Conference first-round series.
"All I care about is the win," James said. "I didn't even know my stats. I just knew that we were playing efficient offensively besides the turnovers. We want to try to keep that going."
Dwyane Wade scored 16, Chris Bosh added 15 and Chris Andersen finished with 10 on 4-for-4 shooting for the Heat, who opened their title defense by holding Milwaukee to 42 percent shooting and outrebounding the Bucks 46-31.
Brandon Jennings scored 26 points and Monta Ellis added 22 for the Bucks, who have not won the opening game of a playoff series since May 2001.
Game 2 is Tuesday in Miami.
"We've got nothing to lose," Jennings said. "Nobody should be scared or anything. Let's just hoop."
James had taken only 11 shots in a playoff game twice before, and his postseason per-game average entering Sunday was just under 21 tries. But with the way he controlled the game Sunday, he didn't exactly need to shoot.
That's probably not the best of signs for the Bucks.
"Obviously, incredibly efficient," Bucks coach Jim Boylan said. "When you have a game like that, what can you do?"
Milwaukee came into the series with Jennings predicting his team would oust the reigning champions in six games.
They'll have to win four of five now for that to happen.
And with James playing like this, the odds would seem particularly slim. He had 10 rebounds and eight assists -- both game-highs. His assist total was only six shy of what the Bucks managed, combined.
"That's about as efficient as you can get," Heat coach Erik Spoelstra said. "Made that look easier than it was."
The 23-point margin notwithstanding, it was far from a perfect night for Miami. The Heat shot only 30 percent from 3-point range, plus turned the ball over 19 times -- giving Milwaukee 22 points -- and still won with ease.
Milwaukee had 10 offensive rebounds in the first half, zero in the second half.
"I think we played good basketball in stretches," Ellis said. "They're a great team. They capitalized on our mistakes. I think they were more aggressive towards the end. In the third and fourth, they never looked back."
The Bucks said coming into Game 1 that they would brace for Miami to come out flying, and the Heat more than delivered on that expectation. Miami scored on its first five possessions and after back-to-back scores at the rim by James -- the first of those a vicious one-handed slam after Wade set him up on a 3-on-1 break -- the Heat were up 21-8 early.
Milwaukee settled down quickly, getting within 26-24 at the end of the first, with Jennings scoring 10 in the period. And the Bucks hung around for the remainder of the first half, with the Miami lead just 52-45 going into intermission.
"I thought in the first half we played with some good energy, had some good ball movement, created some turnovers and took advantage of that," Boylan said. "In the third quarter they came out a little bit more focused ... with a little more purpose, I think."
Ellis -- who compared himself to Wade earlier this season, saying he had everything the Heat guard had besides the wins and two championships -- opened the third quarter with a 3-pointer, getting the Bucks within four.
Then came the second big Heat flurry of the night, and the Bucks had no more answers.
An 11-1 Miami run immediately followed that 3-pointer by Ellis, stretching the lead to 14, and the Heat were off and running. Miami closed the quarter with seven straight points -- James started that burst with a left-handed slam, then set up Andersen for another dunk. Another dunk by Andersen, this time when he soared in for a two-handed flush of a missed 3-pointer by Shane Battier, sent the building into overdrive, with people in the "White Hot" crowd waving their giveaway T-shirts in unison.
Anderson flapped his arms -- he's called "Birdman" for a reason -- and the Heat improved to an uncanny 40-3 when he plays.
"He brings us a lot of energy and effort plays," James said. "He flies above the rim and we're so happy to have him."
The fourth quarter took on a familiar feel as several Heat regular-season games did, with the only question being if James would get a triple-double, as he got in the clinching Game 5 of last season's NBA Finals.
He finished a bit short, and left with a broad smile.
"It's a great way to start the series," Bosh said. "They're a feisty team over there. We wanted to make sure that we played good on defense and keep doing what we've been doing."
Game notes

Miami outrebounded Milwaukee 22-9 after halftime. ... The Heat stayed with what was their normal regular-season rotation, with Udonis Haslem starting and allowing Bosh to play more away from the basket -- which paid off by him making a pair of 3-pointers in the first 4 minutes. ... Rihanna was in attendance. ... Miami paid tribute to Army Spc. Eddie Romero before the game, continuing their tradition of welcoming a soldier who serves abroad back to South Florida. ... In Milwaukee's last trip to Miami, only Jennings was in double figures. This time, only Jennings and Ellis scored at least 10. ... Miami's bench outscored Milwaukee's reserves 43-25.
Miami-Dade Arena
7:00 PM, April 21, 2013
Coverage: TNT
Attendance: 20,006
Capacity: 19,600
Referees:
James Capers
Bennett Salvatore
Sean Corbin
2022-23 Central Standings
2022-23 Southeast Standings