WESTERN CONFERENCE 1ST ROUND - GAME 1
SA leads series 1-0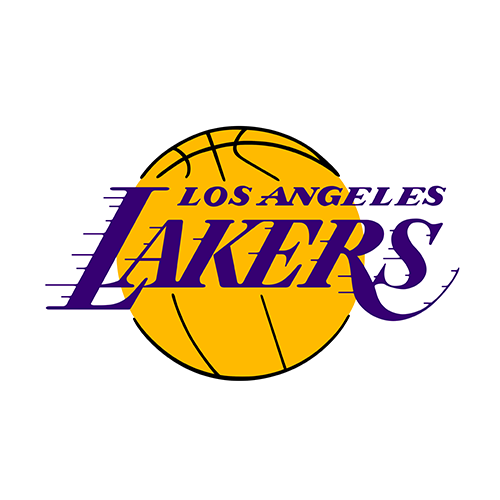 | | 1 | 2 | 3 | 4 | T |
| --- | --- | --- | --- | --- | --- |
| LAL | 15 | 22 | 20 | 22 | 79 |
| SA | 24 | 21 | 25 | 21 | 91 |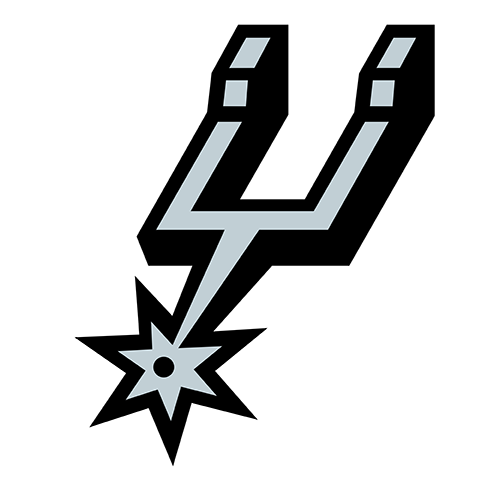 Spurs take early lead, cruise past Lakers in series opener
SAN ANTONIO -- Manu Ginobili cautioned against expecting too much from him in his second game back from a hamstring injury.
All he did is help the San Antonio Spurs snap a three-game skid and win their playoff opener against the Los Angeles Lakers.
Ginobili and Tony Parker scored 18 points each as the Spurs led from early in the first quarter and beat the Lakers 91-79 on Sunday.
"It was great to have Manu back," Spurs coach Gregg Popovich said. "He does what he does. He makes big shots. He creates problems for the opponent and he's got a great will, a great desire. I'll worry all night about how he'll feel in the morning. If he says he feels great, then that will be a good sign for our team."
In his 11th season, Ginobili has battled leg injuries all season and was playing for the second time following a nine-game absence because of a strained right hamstring. He looked like his old self, going 6 for 13 from the field and 3 for 5 on 3s in 19 minutes.
"I feel good," Ginobili said. "I'm very happy that I played the whole game, that I didn't get hurt and that I scored a little bit."
Tim Duncan added 17 points and 10 rebounds, Matt Bonner had 10 points and Kawhi Leonard had eight points and 11 rebounds for San Antonio.
Dwight Howard had 20 points and 15 rebounds, Steve Nash scored 16 points and Pau Gasol added 16 points and 16 rebounds for Los Angeles.
Despite the double-doubles from Howard and Gasol, the Lakers failed to take full advantage of their inside presence, much to the consternation of the injured Kobe Bryant, who watched the national broadcast.
"Post. Post. Post," Bryant, sidelined with a torn Achilles, tweeted in reference to the Lakers' offense.
"Yea, that's what we did," D'Antoni said when asked about Bryant's tweet. "It's great to have that commentary."
Los Angeles' height caused San Antonio problems early as the Spurs missed their first three shots -- all inside the paint -- as they altered their shots to avoid Howard and Gasol.
Nash, who returned after missing nine games with a hip/hamstring injury, gave the Lakers their only lead with a jumper on the game's opening possession.
Duncan broke the drought, hitting a pair of jumpers over Gasol that gave San Antonio a 4-2 lead with 9:33 remaining and the Spurs led the rest of the way.
"It was a very physical game," Duncan said. "It was a good start to our playoff run. We shook off a lot of cobwebs we've had over the past 10 games or so. It was great to have everybody back out there together. It was a good start overall."
The Lakers shot 35 percent from the field in the first half, primarily missing shots from 11 feet and out. Los Angeles had 10 points in the paint but could not consistently work the ball inside for attempts.
"There's no reason other than you're playing San Antonio," D'Antoni said. "That's a good team."
Los Angeles pulled to 28-24 with 7 minutes left as Howard had four points in an 8-0 run, including an alley-oop dunk off a feed from Gasol to cap the run.
It was the closest Los Angeles would come as San Antonio extended its lead to 10 points in the quarter.
San Antonio shot 38 percent from the field overall, but Los Angeles failed to take advantage of it, committing 18 turnovers while shooting 41 percent.
"It was the first game," Howard said. "We can't get discouraged because we lost the first game. San Antonio did what they were supposed to do tonight, but we've just got to come in the second game. We saw a couple of things we could have done a lot better. We will do a better job in the second game. Overall, they just came out and played extremely well. They just made a lot of shots and we missed a lot of shots."
The Lakers shot 50 percent from the field in the second quarter, but also had seven turnovers.
"What I would say if I was there right now," Bryant tweeted. "Pau get ur (butt) on the block and don't move till u get it."
D'Antoni was asked if Bryant's tweets were appropriate.
"Yea, that's fine," he said. "He's a fan right now. He's a fan and you guys (the media) put a little more importance on that kind of fan, but he's a fan. He gets excited and he wants to be a part of it, so that's good."
Los Angeles went on an 11-4 run to cut San Antonio's lead to 54-50 with 5 minutes left in the third, but the Spurs rebuilt their lead once again.
Ginobili hit a pair of 3s to give San Antonio a 70-57 lead to close the third.
"I knew I was usually going to play in the third quarter," Ginobili said. "That used to be my moment. Now I know that I am not in my best shape physically, I thought I had a little window there and it went well."
Leonard blocked a 3-point attempt by Metta World Peace and then made a layup on the ensuing fast break. Leonard faked an attempt, sending World Peace flying past him for an open shot that gave San Antonio a 76-63 lead with 8 minutes left.
Game notes
Duncan and Parker have won 594 games in 12 seasons, which is three shy of tying the Lakers' Derek Fisher and Kobe Bryant for fourth all-time. ... San Antonio evened their overall series with Los Angeles at 75 wins apiece, giving the Spurs a .500 or better record against every team in the NBA. ... Ginobili was asked if it was true his freestyling play caused Popovich's hair turned from gray to white. "Yeah, and he lost a bunch, too," Ginobili said. "We both did."