EASTERN CONFERENCE 1ST ROUND - GAME 5
IND leads series 3-2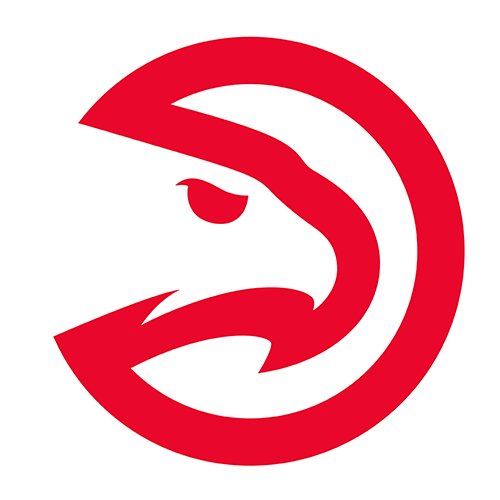 | | 1 | 2 | 3 | 4 | T |
| --- | --- | --- | --- | --- | --- |
| ATL | 22 | 21 | 24 | 16 | 83 |
| IND | 21 | 29 | 31 | 25 | 106 |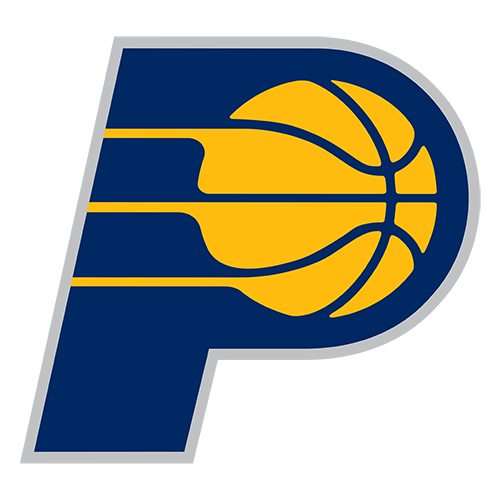 Pacers romp to push Hawks to brink of elimination
INDIANAPOLIS -- Indiana coach Frank Vogel made a few simple lineup adjustments and a strong pregame pitch. It was just what the Pacers needed Wednesday night.
Indiana played more physical and more focused basketball than Atlanta, and for the first time in this best-of-seven series, played defense the way Vogel has been coaching it all season.
Against all that, Atlanta never had a chance.
Veteran David West broke out of a series-long funk to score 24 points, Paul George finished with another double-double and Indiana pulled away for a 106-83 victory to take a 3-2 lead over the Hawks.
"We needed to re-establish our confidence," Vogel said. "We're still a young team. We needed to re-establish our ability to slow them down."
Indiana did that and a whole lot more on a night in which it was virtually flawless.
West looked like his old self backing down defenders, then spinning away to hit his trademark step-back shots. George made 7-of-8 shots from the field, finishing with 10 rebounds and five assists -- another strong showing in a series he's dominated in Indiana's three wins.
Vogel changed the rotations, keeping some starters with the second unit to add scoring punch. And after posting the best defensive field-goal percentage in the NBA this season, the Pacers finally managed to hold Atlanta under 50 percent shooting.
The blowout, Indiana's third straight at home in the playoffs, even allowed the starters to get a few extra minutes of rest.
If the Pacers end a 13-game losing streak at Atlanta on Friday, they would win this series and advance to the Eastern Conference semifinals for the second straight year. Thanks to Boston, they might not even go into the next series at a substantial disadvantage after the Celtics closed to 3-2 with a stunning 92-86 win at New York.
A few days ago, Indiana didn't dare contemplate such a possibility with so much at stake against the Hawks. Now, suddenly, everything seems OK, though the home team has won every game.
"It's the playoffs. It's good that both teams know how important it is to get home victories," George said. "In the playoffs, it's all about what team is going to be dominant on the road. Neither team has really done that yet."
The Hawks were the latest victim of the home-court curse on another ugly night at Indiana.
They made only four baskets during a 57-minute decisive third quarter.
Josh Smith picked up his fifth foul with 7:35 left in the third quarter and was a non-factor the rest of the way. He finished with 14 points and five rebounds. Al Horford added 14 points and Devin Harris had 13.
Three players -- Smith, Jeff Teague and Ivan Johnson -- drew technical fouls, all on dead balls. Atlanta was called for two more technicals because of defensive 3-second calls, got outrebounded 51-28 and still had to hear Indiana fans complain that the Pacers weren't doing enough on the glass, and were outscored 36-28 in the paint.
The worst part: After losing the lead on a layup by West with 6:36 to play in the second quarter, the Hawks never mounted another serious charge. They headed home again looking for answers.
"We have to pound the ball in there to Al and Smooth (Smith) and when we get the opportunity to get in the lane try to make plays," Teague said when asked what the Hawks must do better. "We just have to shoot the ball better, me personally."
That much was obvious after Wednesday's 25-of-75 performance.
But the Hawks also must figure out a way to contend with the physical Pacers, too.
"This is the first time that I felt like we've played true defense in this series," West said. "I thought everyone came in and stayed with the game plan in terms of being aggressive, and our hands were active and we just made plays on the defensive end."
West scored the last six points in an 8-0 run that turned a 31-28 deficit into a 36-31 Pacers lead early in the second quarter. Indiana followed that with a 9-4 spurt to take a 45-37 lead and never trailed again.
Then the rout was on.
Indiana then opened the second half on a 12-3 run and extended the lead to 68-48 when George knocked down a 3 and George Hill followed that by hitting the free throw for Smith's technical and 19-footer on the ensuing possession. Atlanta cut the lead to 81-67 at the end of three, but the Pacers put it away with a 12-4 fourth-quarter run to that left Atlanta in a 21-point deficit. The Hawks never challenged again.
"I was just dialed in and focused; I really wanted this one tonight," George said. "I'm going to have the same focus on the road."
Game notes
Atlanta scored 24 points in the third quarter despite shooting just 4 of 14. ... Colts linebacker Robert Mathis, former Indiana basketball players Jeff Oliphant and Brian Evans, and former Pacers center Rik Smits all attended the game. ... Game 6 will be played in Atlanta, where the Pacers have lost 13 straight. ... The two teams have met three other times in the playoffs. Indiana has only won one of those series.
Gainbridge Fieldhouse
8:00 PM, May 1, 2013
Coverage: NBA TV
Attendance: 18,165
Capacity: 17,923
Referees:
Bennett Salvatore
Monty McCutchen
Derrick Collins
2022-23 Southeast Standings
2022-23 Central Standings