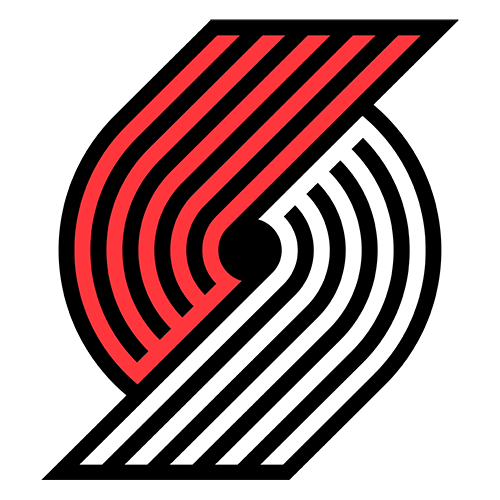 | | 1 | 2 | 3 | 4 | T |
| --- | --- | --- | --- | --- | --- |
| POR | 29 | 26 | 14 | 21 | 90 |
| WSH | 32 | 24 | 26 | 18 | 100 |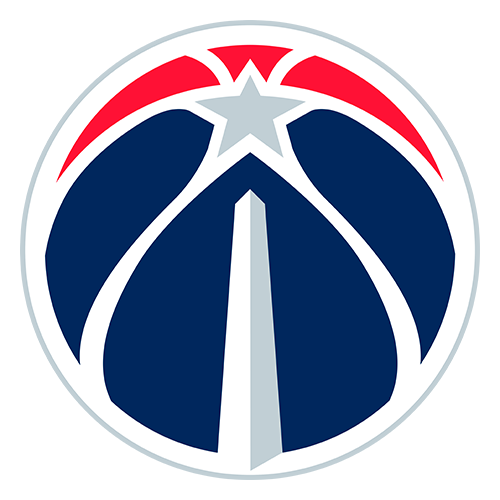 Wizards knock off Blazers to go above .500 for first time in over 4 years
WASHINGTON -- No, confetti didn't fall from the rafters, and there's no parade scheduled for Pennsylvania Avenue.
But John Wall pumped his right arm and smiled broadly as he dribbled out the clock, and the first word out of Bradley Beal's mouth when he addressed the crowd said it all: "Finally."
The Washington Wizards celebrated what they hope is the end of mediocrity Monday night, moving above .500 for the first time in more than four years with a 100-90 win over the Portland Trail Blazers.
"It's only one game over, but, yeah, it's a big relief," said Wall, who has endured more than his share of Wizards frustration since his selection as the No. 1 overall pick in the 2010 draft. "But the main thing is we've got bigger goals to try to keep winning games and try to keep getting better and try not to go back down -- so we won't have to have this talk again."
Wall scored 22 points, and Trevor Ariza added 20 and had another solid defensive game for the Wizards, who hadn't had a winning record since beating the New Jersey Nets to improve to 2-1 on Halloween in 2009. Washington committed six turnovers while forcing 16 from Portland, and Wall and Co. didn't look back after Kevin Seraphin led a 12-0 run that put the Wizards up by 17 early in the fourth quarter.
"It's great to finally get this team over the hump," Beal said.
No one on the current Wizards roster was on the team when it was last above .500. They had lost this season at 0-0, 9-9, 14-14, 19-19, 20-20, 21-21 and 22-22, and the hurdle became such a bugaboo that players starting declaring the subject taboo when reporters asked about it. Coach Randy Wittman at one point cautioned against thoughts that "all of a sudden fairy dust is going to fall on us if we get over .500."
Sticking with that theme, Wittman wasn't about to consider having slightly more "Ws" than "Ls" as much of an accomplishment.
"It ain't out of the way. How many more games have we got to play?" Wittman said. "You act like that was the last daggum game. ... If we're going to learn to be a good basketball team, we have to do this every night, no matter who you're playing."
The Wizards are 120-236 since that Oct. 31 victory 51 months ago, a .336 winning percentage better than only Minnesota and Sacramento over that span. The streak of futility fell just a few days shy of spanning an entire Winter Olympiad.
"It's great that we're 24-23 now, but I don't want them to focus on a number," Wittman said. "I want them to focus on the act of why you're 24-23. That's where you keep it going. I want this team to get on a run. They haven't ever been on a run."
Another way to put the quest to move above mediocrity in perspective: The Trail Blazers would have to lose their next 20 in a row just to fall back to .500.
But the Wizards have now topped two of the West's top teams in back-to-back games, having taken care of Kevin Durant and the Oklahoma City Thunder on Saturday. Washington's first playoff berth since 2008 is well within reach, especially in the watered-down East.
The Trail Blazers arrived averaging a league-best 108.3 points and shot 61 percent in the first half, but Portland was 6 for 17 from the field with seven turnovers in the decisive third quarter as Washington's defense again held its own against a more celebrated lineup.
Seraphin went 7 for 10 from the field and scored a season-high 19 points, making his mark by scoring the last four points of the third quarter and the first four points of the fourth. He followed a turnaround hook shot with a jumper to put the Wizards ahead 86-69.
The Trail Blazers cut the deficit to six on a layup by LaMarcus Aldridge with 1:12 remaining, but Nene answered with a jumper to give the Wizards a 98-90 lead.
Damian Lillard scored 25 points, and Aldridge had 20 to lead the Trail Blazers, who have lost four straight road games. They could care less about Washington's over-.500 benchmark, but they know one thing for certain: The Wizards are a better team these days.
"Give Washington credit," Portland coach Terry Stotts said. "They are playing well, they've beaten some good teams, and they are playing with a lot of confidence."
Game notes

G Garrett Temple committed three of Washington's six turnovers. ... Wizards F Trevor Booker missed the game due to personal reasons.