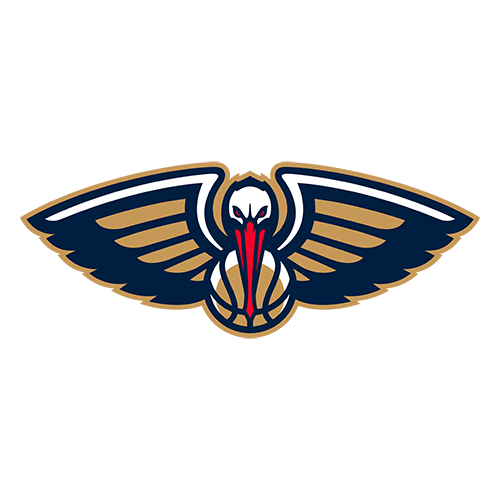 | | 1 | 2 | 3 | 4 | T |
| --- | --- | --- | --- | --- | --- |
| NO | 21 | 22 | 23 | 27 | 93 |
| WSH | 24 | 19 | 23 | 28 | 94 |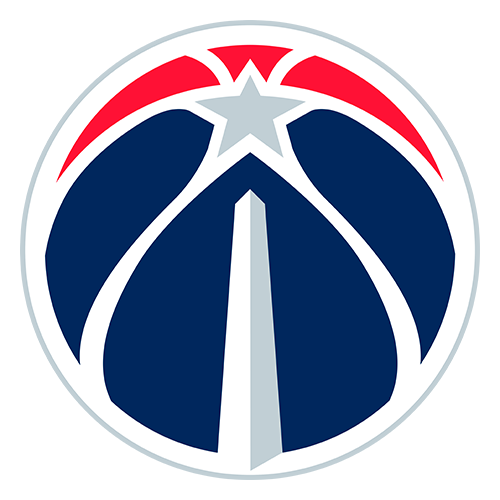 Nene slams home last-second winner as Wiz edge Pelicans
WASHINGTON -- It was a quiet night for John Wall -- until the Washington Wizards needed their All-Star to deliver.
Dribbling on the perimeter with the final seconds ticking off the clock and Washington down by a point, Wall found his opening. He drove the lane, drew the defense, and slipped a pass to a cutting Nene for the game-winning slam dunk with 0.9 seconds left in a 94-93 victory over the New Orleans Pelicans on Saturday night.
"I just prayed," Nene said. "I wanted to finish with the ball in my hands. They put the ball into my hands. John, he did amazing, penetration right there, he found me right there."
Slamming the ball with his right hand, Nene finished with 30 points to match his career high.
It wasn't the play Wall had in mind.
"I wanted to shoot a jump shot," Wall said. "I saw Anthony Davis come and I wanted to whip it around to (Marcin Gortat). But I saw (Jeff) Withey come at the same time and I saw Nene right there and that was the easiest, safest pass and luckily he got it off in time."
Moments earlier, Wall had scored with a driving, off-balance shot in the lane to put Washington in front 92-91 with 27 seconds left. But Davis answered with two free throws with seven seconds to go. The Wizards called a timeout to set up Wall.
"John made two plays at the end that you can't teach," Washington coach Randy Wittman said. "He got to the basket for the layup. For being down one with the time running down, under control, to make that last play to Nene for the dunk, it was good execution down the stretch."
The play spoiled a big performance by Davis, who had 26 points and 11 rebounds. Anthony Morrow added 18 points on 7-of-8 shooting in a game that had 22 lead changes.
"We were down. We were up. We were down. We were up," Davis said. "To come in close and lose, especially on a play like that, is tough."
Nene made 13 of 19 shots. With Wall and Bradley Beal, the Wizards' top two threats, combining for just 21 points, Washington turned to its frontcourt. Gortat contributed 16 points and 10 rebounds.
Andre Miller, acquired in a deadline deal on Thursday, made his Wizards' debut, scoring five points with three assists in 16 minutes.
"I thought I probably played too many minutes," Miller said. "It will probably take about a week. My wind was cool."
It was an uncharacteristic start for Washington, as Wall and Beal failed to score in the first quarter. But the Wizards' other three starters compensated, hitting 11 of their first 13 shots as Washington took an early lead and held it for most of the half.
Withey sparked New Orleans late in the second quarter with an emphatic rejection of Gortat. The 7-footer followed with a slam to give the Pelicans their first lead since the opening minutes, 37-36, and set the scene for a see-saw battle the rest of the way.
Early in the third quarter, New Orleans went on a 9-0 run ignited by a 3-pointer by Eric Gordon and followed by three fast-break baskets, two of them by Davis. But Washington soon followed with a 15-2 spree, which included seven points by Nene and a 3-pointer by Martell Webster.
Down by eight, New Orleans scored 11 straight points in a run that bridged the quarters and was ignited by 3-pointers by reserve guards Tyreke Evans and Morrow.
The Pelicans led 89-85 when Brian Roberts hit a pair of free throws with 3:48 left, and he had a chance to increase it after a Washington turnover. But Roberts threw an errant pass which was stolen by Nene who fed Wall for a breakaway layup.
Moments later, Wall returned the favor in dramatic fashion.
"I just knew it was seven seconds and that's a lot of time," Wall said. "(In a loss at Houston), we went early and left four seconds on the clock. I wanted to make sure we got the last shot. If you lose, you lose, if you win, you win."
Game notes

Al Harrington played for Washington for the first time in two months following December knee surgery ... Greg Stiemsma replaced Alexis Ajinca at center for New Orleans, but failed to score and had as many technical fouls (one) as rebounds. Ajinca scored all nine of his points in the second half and added nine rebounds.