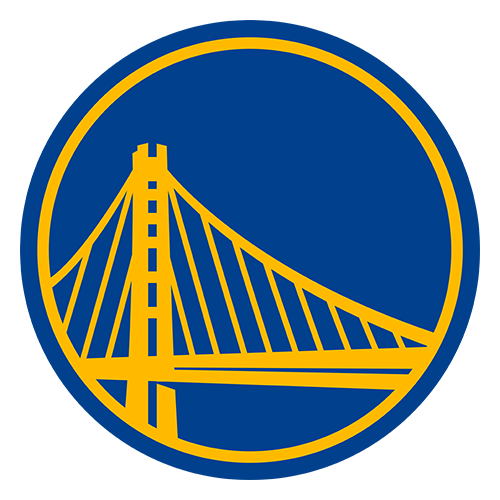 | | 1 | 2 | 3 | 4 | T |
| --- | --- | --- | --- | --- | --- |
| GS | 25 | 23 | 25 | 25 | 98 |
| IND | 21 | 21 | 28 | 26 | 96 |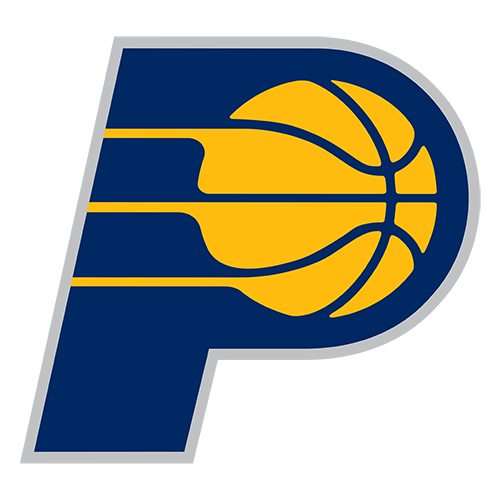 Klay Thompson hits last-second shot to lift Warriors over Pacers
INDIANAPOLIS -- Klay Thompson seized the moment twice Tuesday night.
With a victory seemingly slipping away late in the third quarter, his quick scoring flurry helped Golden State regain control early in the fourth. Then, when it seemed the Warriors wouldn't be able to hold off Indiana's late charge, he knocked down a 12-foot turnaround jumper with 0.6 seconds to go, giving the Warriors a rare 98-96 victory in Indianapolis.
"We'll take any win we can get in this building," Thompson said. "This team is real good here. They're the best in the NBA (at home). To come here and get a win, it's huge, especially on this road trip."
Thompson was terrific in his dramatic closing act. He started the quarter by making his first three shots and finished with 16 of his 25 points over the final 12 minutes -- none bigger than the baseline fadeaway he hit over George Hill.
For the Warriors (37-24), it was a monumental victory.
They have won five of six and are 6-2 since the All-Star break. They have matched last season's road victory total (19), the first time they've achieved the feat in back-to-back seasons since 1970-71 and 1971-72, and they snapped a six-game losing streak in Indy that dated to Feb. 5, 2007.
The victory also gives Golden State the distinction of being the only team in the league this season with wins at Miami, the two-time defending league champion, and at Indiana, which owns the league's best record and best home record (29-4).
The Warriors can thank Thompson for bailing them out after blowing a 13-point lead with less than 6½ minutes to go.
"He was great," Golden State coach Mark Jackson said. "He's durable and you take him for granted. He's a guy who's never missed a game. He was big-time."
It was a stinging loss for the Pacers (46-14), who had won five straight and could have clinched a playoff spot in front of a sellout crowd.
Paul George had 12 points and eight rebounds in the first quarter. He finished with 26 points and 12 rebounds, missing a potential go-ahead 3-pointer with 23.9 seconds left and the 29-foot buzzer beater that would have won it as he fell into the scorer's table. David West had 27 points and seven rebounds.
Yet the league's top-ranked defense allowed Golden State to shoot 44 percent from the field and make 10 of 20 3s -- the latest uncharacteristic showing against the NBA's third-best team in defending the arc.
The only good thing was that the Pacers didn't lose any ground in the chase for the top seed in the East. They're still two games ahead of Miami after the Heat lost at Houston.
But West knows the Pacers can't continue to rely on beating up bad teams and cranking up the intensity when necessary.
"Mentally, we've got to be way tougher than we are because it's time, you know, it's just time," West said. "It's just not something that you can just say a week before the playoffs, say, 'OK.' You've got to work your way into it. But as a group, it's time. We've got a tough three-game trip coming up and it's just time."
The Warriors sure made things tough on the Pacers.
They took a 10-8 first-quarter lead and didn't give it up until Lance Stephenson scored on a layup that made it 56-54 with 7:29 left in the third. Golden State started pulling away again with an 8-0 run late in the third, then fended off another Indiana spurt that got the Pacers to 73-70 after three.
That's when Thompson got involved.
After making two free throws, he hit an 18-footer, a 3 and a 16-footer to give Golden State an 84-74 lead. When he hit his third 3 with 6:23 to go, the lead was 92-79 and the Pacers appeared to be doomed.
"They caused us to protect the basket, which was a chain reaction to kick the ball out and shoot open 3s," George said.
Indiana came right back. West, George and Roy Hibbert accounted for all the points in a 12-0 run that suddenly tied the score at 94 with 2:13 to go.
But the Warriors regained the lead on David Lee's layup and, after George tied it at 96 with 1:06 left, he missed an open 3.
Thompson then hit the go-ahead basket and the Warriors celebrated as George's potential winner was short.
"It felt great. To hit that shot, I'm not going to lie, it felt great," Thompson said. "I proved to people I can make that shot and I wanted that shot."
Game notes

Stephen Curry had 19 points for the Warriors but did not score in the fourth quarter. ... Stephenson had 12 points, nine rebounds and three assists for Indiana. ... Golden State was 14 of 21 from the free throw line.