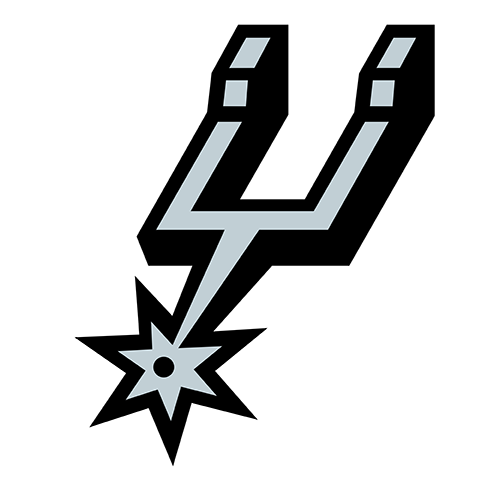 | | 1 | 2 | 3 | 4 | T |
| --- | --- | --- | --- | --- | --- |
| SA | 25 | 23 | 21 | 34 | 103 |
| IND | 15 | 20 | 24 | 18 | 77 |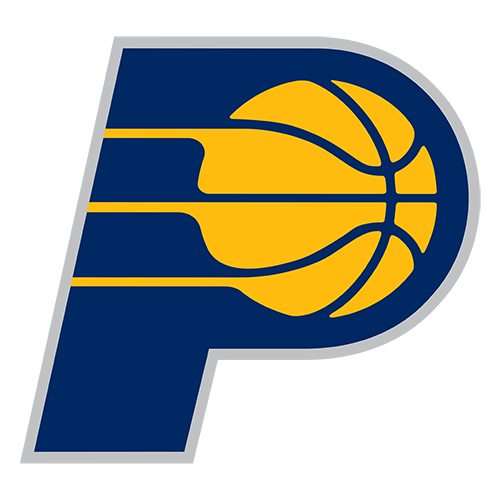 Spurs beat Pacers for franchise-record 18th straight win
INDIANAPOLIS -- San Antonio is steamrolling its way into the playoffs. Indiana can't even figure out what's wrong.
And a game that might have been billed as an NBA Finals preview just a week or two ago demonstrated just how wide the disparity is now.
Tony Parker scored 22 points, Boris Diaw added 14 and the Spurs broke the franchise record with their 18th consecutive victory, 103-77 over the Pacers on Monday night.
"Great streak right now, this was a good win for us tonight," Tim Duncan said. "To continue the streak, all that is good. We'll worry about a couple of things, staying healthy, finishing the season strong and hopefully going into the playoffs with the confidence we're playing with now."
It seems nothing can derail the Spurs (58-16) right now.
On a night Duncan went 3 of 10 from the field and Manu Ginobili managed only six points and two assists in 16 minutes, San Antonio's Big Three added one more line to its already impressive resume by breaking the franchise record on the 18th anniversary of the only previous 17-game winning streak in Spurs' history.
This was not just another win.
About 75 minutes before tip-off, the Spurs blunt-speaking coach, Gregg Popovich, told reporters that sometimes when a team wins a lot, it just needs to get "slapped."
Popovich's players followed a different tack -- taking control early, fending off every challenge along the way and wrapping it up late.
The result: San Antonio handed the Pacers their worst home loss of the season and dropped them percentage points behind Miami for the Eastern Conference's top seed.
"I think he'll be happy if we lose anytime soon," Parker said of Popovich. "I'm pretty sure because he's going to rest like half of the team."
The loss was a devastating blow to the Pacers (52-23), who have made no secret of their desire to get home-court advantage in the East and had a seemingly safe three-game lead after beating Miami at home last Wednesday. But the Pacers have lost three straight, finished March with an 8-9 record and with the lowest scoring average of any team in the league.
They have lost five of six overall and seem to be in full panic mode with seven games left in the regular season.
"It's awful, we've been in a downward spiral and we've been splintering a little bit," Roy Hibbert said. "We've had plenty of players-only meetings and plenty of sit-downs as a team with coaches and we've had some upper management in here, so I don't know. Maybe we should all go to group therapy or something, sit down with Dr. (Chris) Carr and figure out some of our grievances."
Carr is the team's performance psychologist.
Whatever the problem, these are not the same Pacers who have led the East from opening night through the end of March.
Indiana fans, who have seen their team go an NBA-best 33-5 at Bankers Life Fieldhouse this season, let them know they didn't like it by booing briefly throughout the game, most extensively when coach Frank Vogel conceded the loss by sitting his starters for the final 3:37.
Paul George scored 16 points. Hibbert and Lance Stephenson each finished with 15, but the Pacers were outrebounded 15-7 on the offensive glass and were beaten 42-28 on second-chance points.
"Their togetherness really showed, that's where they beat us," George said. "That was a team that's all together playing as one, the team that we were to start the year."
The Spurs put Indiana in a 13-5 hole, then used a 15-0 run to take a 32-15 lead early in the second quarter, forcing Indiana to play catch-up. The Pacers never got closer than seven.
Indiana did have a few bursts.
Lance Stephenson provided some spunk with a one-handed dunk, a steal and a driving layup in a 39-second span of the second quarter to get the Pacers within 37-26. But Parker hit a 20-footer, Ginobili made 1 of 2 free throws and Parker drove in for a layup to rebuild the lead, which was 48-35 at halftime
When George scored four in a row to finally get the Pacers within single digits at 59-50, Parker's layup during a 5-0 spurt helped San Antonio make it 64-50. And when Indiana got as close as seven early in the fourth, the Spurs pulled away.
"It's hard to explain," Parker said when asked about the Pacers' collapse. "Everybody goes through this. I'm not worried about them. They'll still make it to the Eastern Conference finals and they'll still play Miami."
Game notes

The 26-point margin also matched Indiana's worst loss of the season, at Houston on March 7. ... Indiana has lost six straight home games to San Antonio.
Regular Season Series
Series tied 1-1
Gainbridge Coliseum
7:00 PM, March 31, 2014
Coverage: NBA TV
Attendance: 18,165
Capacity: 17,923
Referees:
Derek Richardson
James Capers
Bennie Adams
2021-22 Southwest Standings
2021-22 Central Standings