WESTERN CONFERENCE 1ST ROUND - GAME 2
Series tied 1-1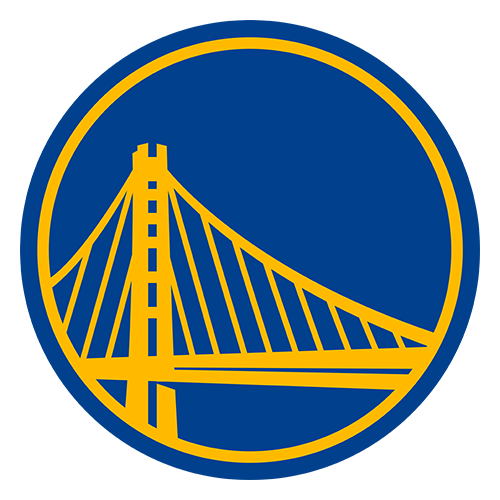 | | 1 | 2 | 3 | 4 | T |
| --- | --- | --- | --- | --- | --- |
| GS | 20 | 21 | 32 | 25 | 98 |
| LAC | 31 | 36 | 38 | 33 | 138 |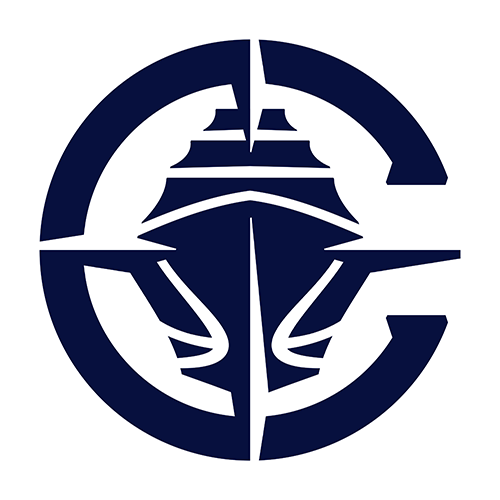 Blake Griffin, Clippers rout Warriors to even playoff series at 1-1
LOS ANGELES -- After getting knocked down in their playoff opener, Blake Griffin and the Clippers answered with a dominant performance in shutting down the Warriors as soon as the game began.
Griffin scored a career playoff-high 35 points without a foul and Los Angeles led all the way in a 138-98 rout Monday night to even their first-round series at a game apiece.
"We were really aggressive on our defense," Griffin said. "When you play more aggressive you stay out of foul trouble."
Chris Paul added 12 points and 10 assists for the Clippers, who started the game on a 14-4 run and kept on going, maintaining a sizeable double-digit lead through the final three quarters. They finished with franchise records for points and largest victory margin in a playoff game.
"When we play with that force and thrust, it's hard to defend us," Paul said.
Game 3 is Thursday at Oakland.
All the foul trouble that plagued Griffin and Paul in the Clippers' four-point loss in Game 1 belonged to the Warriors this time.
Stephen Curry scored 20 of his 24 points in the third quarter, when the Warriors never got closer than 25 points, while he played with four fouls. Klay Thompson finished with seven points -- 15 under his average -- and four fouls. Andre Iguodala, who fouled out of Game 1, and Jermaine O'Neal had four points and three fouls each.
The Clippers' defense forced 26 turnovers, and offensively they had their way -- getting out in transition, attacking the rim and throwing lobs that led to dunks.
"We were awful," Warriors coach Mark Jackson said. "They disrupted us with their intensity. That was a desperate basketball team we played against."
Los Angeles shot 57 percent, made 12 of 25 3-pointers, hit 32 of 35 free throws for a playoff-record 91 percent and owned a 25-13 edge in fastbreak points.
"We really kept the game simple. When a guy had an open shot, he took it. When he didn't, he passed," Clippers coach Doc Rivers said. "It's very difficult to guard when the ball moves as quickly as it did."
The Clippers' lead grew to a 37-point bulge early in the fourth on a 3-pointer by Matt Barnes, their only starter who played albeit briefly in the final period. He finished with 13 points. Danny Granger had 15 points before fouling out. DeAndre Jordan had 11 points and nine rebounds.
The teams with a history of bad blood between them jawed in the fourth, when Clippers Hedo Turkoglu and Glen Davis got into it with Marreese Speights of the Warriors. Davis and Speights were called for double technicals.
The Warriors' frustration boiled over with 42 seconds left when Jordan Crawford was called for a flagrant-1 for shoving Darren Collison who was bringing the ball upcourt.
Griffin had 21 points in 20 minutes of the first half, one minute more than he played in the Clippers' loss on Saturday. He fouled out of that game, when Paul was also in foul trouble and made several mistakes in the closing minutes after the Clippers rallied to tie the game late.
"Blake took it when he had it, moved it when he didn't," Rivers said. "He stayed on the attack, which is what we wanted. Great mental toughness by Blake. He was phenomenal."
The Clippers got off to a 14-4 start, similar to their 12-1 start of two days ago. This time, though, the referees' whistles were blowing at the Warriors. Thompson, O'Neal and Iguodala all had three each by halftime, when they trailed 67-41.
"We came out with a sense of urgency, but nothing was clicking," Curry said. "They just outplayed us from start to finish."
Golden State had 33 fouls to 22 for the Clippers.
The Clippers outscored Golden State by 11 points in the opening quarter and by 15 in the second. Curry got double-teamed for the second straight game, and he struggled offensively, making just one basket and two free throws in the first half.
The Clippers' second unit grew the lead from 11 points to 21 in the second, helped by consecutive 3-pointers from Jamal Crawford, Turkoglu and Granger. The starters came back in and had just four baskets the rest of the quarter while hitting 9 of 11 free throws to stretch the lead at the break.
"They came in and didn't miss a beat," Griffin said about the reserves. "They came in and turned up the pressure."
Thompson got whistled for his fourth foul barely a minute into the third. David Lee, who had a double-double in Game 1, had 11 points.
Game notes

Curry got a technical in the third quarter for tossing his mouth piece. "The score had a lot to do with it," he said. ... Rivers and O'Neal were called for technical fouls in the second quarter. "We were born on the same day. Two Libras, two stubborn fools," Rivers said. "Me and him are very close, but not during the game." ... Jordan finished third in voting for the league's defensive player of the year. He was third in the league in blocked shots, averaging 2.48. "It's a great step forward for DeAndre," Rivers said. ... Longtime Clippers TV announcer Ralph Lawler turned 76 Monday. ... Former Clipper Chauncey Billups was on hand, along with Billy Crystal.