EASTERN CONFERENCE SEMIFINALS - GAME 3
MIA Wins series 4-1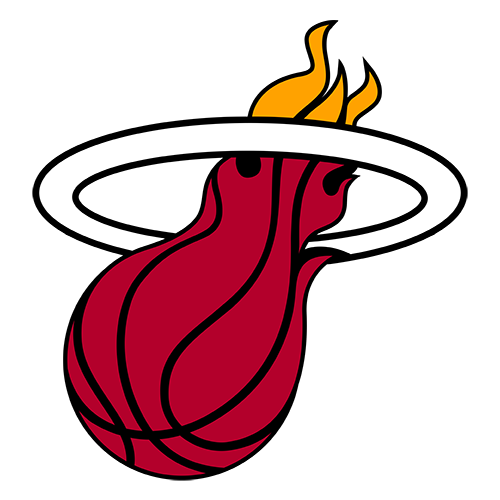 | | 1 | 2 | 3 | 4 | T |
| --- | --- | --- | --- | --- | --- |
| MIA | 30 | 19 | 14 | 27 | 90 |
| BKN | 29 | 22 | 26 | 27 | 104 |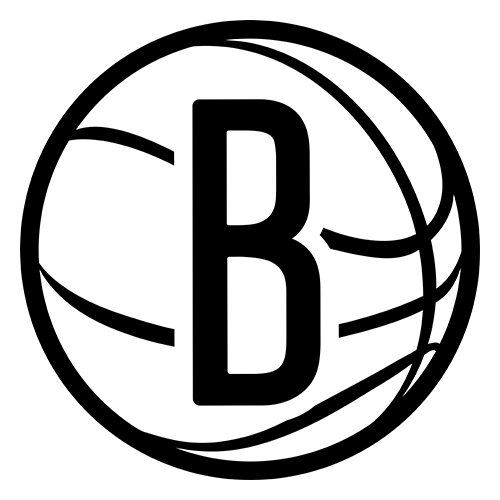 Nets hit 15 3-pointers to knock off Heat in Game 3
NEW YORK -- Two losses in Miami didn't faze Paul Pierce, nor did 16 quick points by LeBron James.
The postseason, Pierce said repeatedly, is no time to panic. And the Heat, apparently, are nothing to fear.
"We're not scared of them," Pierce said.
Joe Johnson scored 19 points, Andray Blatche had career playoff highs of 15 points and 10 rebounds, and the Brooklyn Nets handed the Heat their first loss this postseason, 104-90 on Saturday night in Game 3 of the Eastern Conference semifinals.
Pierce scored 14 points, Deron Williams and Kevin Garnett bounced back from awful offensive efforts, and the Nets withstood James' 16-point first quarter and held him to two baskets over the final three quarters.
"Tonight was the type of urgency we're going to need for the rest of the series," Pierce said.
Brooklyn, which swept Miami in the regular season, can tie the series with a victory at home Monday night in Game 4.
"I think this is a must-win coming up Monday," Garnett said. "If we want to give ourselves any type of room ... any type of chance, I think that we've definitely got to take care of home."
James scored 28 points for the Heat, who hadn't even faced a fourth-quarter deficit in these playoffs before having their eight-game winning streak in the postseason snapped. It was their first loss since Game 5 of the NBA Finals.
The two-time defending champions were having an easy path to another finals, winning their last four games by double digits. But the Nets shook off the Heat's sizzling start, then held them to 33 points over the middle two quarters to take control.
"I've been part of a lot of series and understand that the series is never won in two games or in three games," James said. "And you move onto the next one and you learn from the previous one how you can get better."
Mirza Teletovic and Shaun Livingston each scored 12 points for the Nets in their first home postseason victory ever against the Heat. Teletovic made four of Brooklyn's 15 3-pointers.
Williams, 0 for 9 in Game 2, shot just 3 for 11 but finished with nine points and 11 assists. Garnett, just 2 for 10 for four total points in Miami, shot 5 of 6 for 10 points and seven rebounds.
Dwyane Wade scored 20 points and James grabbed eight rebounds, but his night fell well short of what it could have been after his ferocious first quarter.
He made a free throw to bring Miami to 59-56 in the third quarter, but Teletovic made a 3-pointer, followed by baskets by Blatche, Johnson and Livingston to make it 68-56. Teletovic made two more 3s and Williams knocked down another before the end of the quarter, which ended with the Nets ahead 77-63.
Teletovic opened the fourth with another 3, and Alan Anderson hit a pair later in the period while also getting in a skirmish with Ray Allen that led to double technical fouls. The Nets held Allen to two baskets after he hurt them in both games in Miami.
The Nets shot 53 percent from the field, 60 percent from behind the arc, and outrebounded the Heat 43-27. Brooklyn outscored Miami 53-41 in the second half, making 20 of 33 shots.
"To sum it up, they outplayed us. They outplayed us, particularly in that whole second half," Heat coach Erik Spoelstra said.
Williams ended his slump with the game's first basket, but Miami made eight of its first 11 shots, including one by James while Pierce was trying to wrap him up and was called for a flagrant foul. James was 6 of 7 in the period, and the Nets were lucky to be down only 30-29 when Livingston threw in a 36-footer just before the buzzer.
James then took just one shot in the second, a missed 3-pointer, and the Nets pulled ahead late in the period and took a 51-49 lead into halftime.
Game notes

The Nets improved to just 2-10 in the postseason against the Heat, who swept them in the 2005 first round and beat them in five games in the 2006 Eastern Conference semifinals. ... Rapper Busta Rhymes, from Brooklyn, announced the Nets' starting lineup. Beyonce, Jay-Z, Jerry Seinfeld, Olivia Wilde and Jason Sudekis were among the other entertainers in the crowd.