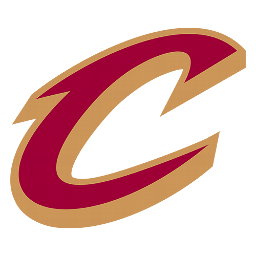 | | 1 | 2 | 3 | 4 | T |
| --- | --- | --- | --- | --- | --- |
| CLE | 30 | 21 | 25 | 29 | 105 |
| TOR | 21 | 23 | 20 | 27 | 91 |
LeBron James has season-high 13 assists as Cavs down Raptors
TORONTO -- Less than two weeks ago, the Raptors went into Cleveland and rallied from an early 18-point deficit to win 110-93, causing LeBron James to call the Cavaliers "a very fragile team."
It hasn't taken long for Cleveland to toughen up.
James had 24 points and a season-best 13 assists, Kevin Love added 15 points and 13 rebounds, and the Cavaliers won their sixth straight game by beating East-leading Toronto 105-91 Friday night.
"We definitely owed them one tonight," Cleveland guard Kyrie Irving said. "They came into our house and they gave it to us, hands down. That definitely motivated all of us."
Tristan Thompson set season highs with 21 points and 14 rebounds while Irving scored 15 for Cleveland, unbeaten since that Nov. 22 loss to Toronto.
"I feel really good with where I am but I feel even greater as far as where our team is right now," James said.
Amir Johnson scored a season-high 27 points and Kyle Lowry had 22 as Toronto lost for the third time in five games.
"They're starting to pick it up," Johnson said of the Cavaliers. "They're definitely starting to play better and move the ball better than they did."
James Johnson scored 11 for the Raptors, who failed to win their third straight home meeting with Cleveland.
Cavaliers coach David Blatt said Thompson played "an exceptional game on both ends."
"Obviously, he was really a key to our win," Blatt said.
Irving, who scored a season-high 37 points in Thursday's win at New York, had just two points in the first half but connected on six of 12 field goal attempts in the second half.
Toronto trailed 76-64 to begin the fourth quarter, but back-to-back 3-pointers by Terrence Ross and Lowry made it 89-83 with 5:43 left.
After a Cleveland timeout, James pushed the lead back to eight with a jumper. Amir Johnson made two free throws but Thompson answered with a pair from the line, then finished an alley-oop dunk off a pass from James to put the Cavaliers up 95-85 with 4:08 left.
A reverse layup by James Johnson and a dunk by Amir Johnson cut it to 97-91 at 1:53, but Thompson sealed his season-high point total with a pair from the line, then added a hook shot with 1:08 left, restoring Cleveland's 10-point cushion.
Amir Johnson scored 12 points in the first but Love had nine for the Cavaliers, who led 30-21 after one.
James Jones came off the bench to score eight points in the second as Cleveland led 51-44 at halftime.
Toronto took its first lead of the game, 58-57, on a 3 by Lowry at 7:14 of the third but Cleveland answered with a 16-2 run. James and Irving combined for 17 of Cleveland's 25 points in the third as the Cavaliers took a 76-64 lead into the fourth.
---
HONORING MANDELA
Before the game, the Raptors marked the anniversary of Nelson Mandela's death with an event called "The Giant of Africa." Hosted by Raptors general manager Masai Ujiri, the first African-born GM of a North American team, it was attended by former NBA stars Magic Johnson, Dikembe Mutombo, Charles Barkley and Tracy McGrady, Maple Leafs president Brendan Shanahan, Maple Leafs goalie Jonathan Bernier, and Amadou Fall, the NBA's vice president of development in Africa.
SEE YOU REAL SOON
The teams square off again in Cleveland on Tuesday night. Their fourth and final meeting of the season is March 4, 2015, in Toronto.
TIP-INS
Cavaliers: Mike Miller remained in New York following Thursday's win over the Knicks after suffering a concussion in the fourth quarter. The team will follow the NBA's concussion protocol, meaning Miller won't play again until he's approved to return by a neurologist. ... Cleveland is 9-3 against Eastern Conference opponents.
Raptors: DeMar DeRozan (left groin) said he's "feeling better each day" but there's no timetable for his return. DeRozan missed his fourth straight game. ... Once reviled in Toronto for leaving the Raptors to sign with Orlando, McGrady received a standing ovation when he was honored with a video tribute during a timeout in the first quarter.
UP NEXT
Cavaliers: At Nets on Monday.
Raptors: Host Nuggets on Monday.