| | 1 | 2 | 3 | 4 | T |
| --- | --- | --- | --- | --- | --- |
| TOR | 33 | 30 | 25 | 13 | 101 |
| CLE | 26 | 29 | 26 | 24 | 105 |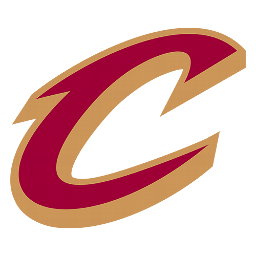 LeBron James rallies Cavs past Raptors for eighth win in a row
CLEVELAND -- LeBron James acknowledged that it didn't look good for the Cavaliers on Tuesday night.
As usual when his team is in trouble, he did something about it.
James scored 35 points, making the tiebreaking 3-pointer with 48 seconds remaining, and Cleveland rallied to beat the Toronto Raptors 105-101 for its eighth straight victory.
Toronto, which owns the best record in the Eastern Conference, went ahead midway through the first quarter, built the lead to 14 points late in the third and still led by 10 with about 8 minutes to play.
"I guess it was a little desperation," James said. "You get down on your home floor 13, 14 points, you go out there and control what you can control. That's how hard you play, how hard you defend. The defense got our offense going."
James' jumper from the top of the key gave Cleveland a 102-99 lead and tied him with Mark Price for the franchise record for 3-pointers at 802. James scored 10 points in the fourth, when Cleveland held Toronto to 13 points.
"That was a tough, hard victory," Cleveland coach David Blatt said.
The Cavaliers haven't lost since falling 110-93 to the Raptors at Quicken Loans Arena on Nov. 22, after which James said they were "fragile." Cleveland got a measure of revenge with a 105-91 win in Toronto on Friday.
The Raptors built a double-figure lead Tuesday, but couldn't hang on in the team's third matchup in 18 days.
"If you want to be an elite team, those are the plays you have to make at the end of the game," Toronto coach Dwane Casey said. "We had some crucial turnovers and crucial rebounds we didn't get."
Backup guard Matthew Dellavedova provided a boost for Cleveland in the final 12 minutes by hounding Kyle Lowry defensively. Toronto's point guard scored 16 points, but only two in the fourth.
Dellavedova, who missed 15 games with a knee injury, returned Monday against Brooklyn and played the entire final period against Toronto.
"Delly's a guy who's always been counted out, saying he can't make it," James said. "Heart and effort will take away a lot of things you can't do. I'll take a guy like that any day on my team."
Dion Waiters came off the bench for 18 points and Kevin Love added 17.
Jonas Valanciunas and Terrence Ross each scored 18 for Toronto, which had won 39 straight games when leading after three quarters.
Following Lowry's missed shot that hit the top of the backboard, James added a free throw with 14.2 seconds remaining for a four-point lead. Ross' dunk on an offensive rebound with 4.2 seconds left made it 103-101, but Kyrie Irving's two free throws with 3.8 seconds left sealed the win.
TIP-INS
Raptors: G Greivis Vasquez (flu) was limited to three minutes in the second half after falling ill. . Lowry and Ross are the only Raptors to start every game this season. ... Toronto began a stretch of eight straight games against East opponents Tuesday. ... G DeMar DeRozan (torn groin) has missed six straight games and is out indefinitely.
Cavaliers: The Cavaliers have won eight in a row for the first time since March 2010. ... Love had nine rebounds, ending his streak of double-doubles at five games. .. G Mike Miller (concussion) missed his third straight game. The 15th-year pro was injured on Dec. 4 at New York.
READY FOR JOHNNY
James is a big fan of Browns rookie quarterback Johnny Manziel, who will make his first NFL start Sunday against Cincinnati. James wore a "Money Manziel" T-shirt after the game. "You know I know timing," joked James, who then made Manziel's trademark gesture with both hands.
RAPID REACTION
Raptors G Landry Fields made his first start of the season because Casey wanted to match up defensively with James. "Honestly, after I found out I was starting this morning, I went back to my room and prayed on it," said Fields, who had four points in 23 minutes. "That calmed me down and got me ready for LeBron." Fields played a total of 22 minutes in Toronto's first 21 games.
UP NEXT
Raptors: Host Indiana on Friday.
Cavaliers: At Oklahoma City on Thursday.
Regular Season Series
CLE leads 2-1
Rocket Mortgage FieldHouse
7:00 PM, December 9, 2014
Attendance: 20,562
Capacity: 19,432
Referees:
Derek Richardson
Bennie Adams
Ron Garretson
2022-23 Atlantic Standings
2022-23 Central Standings