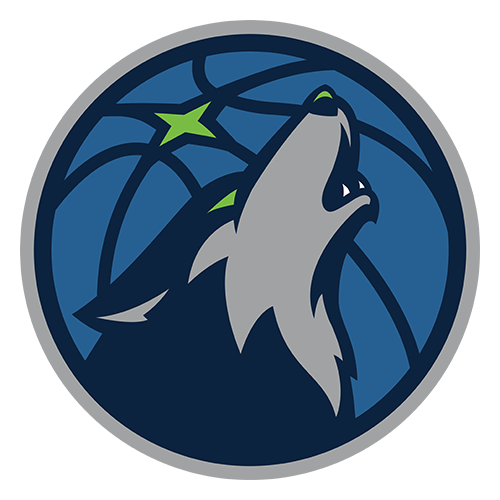 | | 1 | 2 | 3 | 4 | T |
| --- | --- | --- | --- | --- | --- |
| MIN | 18 | 26 | 25 | 28 | 97 |
| PHX | 25 | 25 | 28 | 28 | 106 |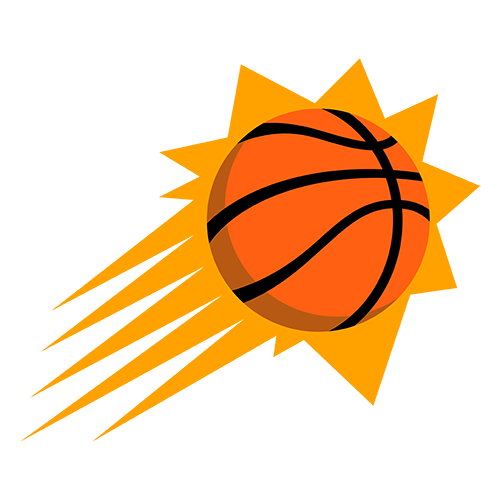 Markieff Morris leads Suns past Timberwolves, 106-97
PHOENIX -- T.J. Warren doesn't say much, and perhaps that is what endears him to his Phoenix coaches and teammates.
The rookie forward from North Carolina State scored a career-high 17 points in just over 18 minutes, helping the Suns to a 106-97 victory over the Minnesota Timberwolves on Wednesday night.
"I just want to come in full of confidence and play hard when I'm out there," said Warren, who has seen his minutes and productivity increase over the past couple of weeks.
Suns coach Jeff Hornacek said Warren's ability to move well without the ball helps get him scoring chances, and Warren shot 8 of 10. He became the only NBA rookie this season to score at least 17 points while playing less than 20 minutes in a game.
Warren's teammates give him a hard time about his reluctance to express himself.
"But I'm getting used to it," Warren said with a smile.
The Suns could smile, too, after Markieff Morris scored 24 points, Eric Bledsoe had 18 points and nine assists, and Marcus Thornton hit back-to-back 3-pointers early in the fourth quarter and finished with 14 points.
Warren's dunk with 3:20 left punctuated the win. He was fouled on the basket and made the free throw to give the Suns a 12-point lead.
"All year long in practice we see what he can do," Hornacek said. "We don't have to call anything for him. He just gets those cuts, and . those cuts open things up and make a difference."
Kevin Martin had 16 points for Minnesota, and second-year player Justin Hamilton recorded a career high with 15. The Timberwolves lost for the sixth time in seven games.
"We had some lapses that caused them to push up the lead," Martin said. "We did some good things, we did some bad things. We'll just keep developing the people on the court and just go from there."
Phoenix led throughout the fourth quarter. Minnesota cut it to six on Martin's basket with 4:45 left, but the Suns pulled away in the closing minutes.
The Timberwolves took their first lead since the opening 2 minutes, at 57-56 on Gorgui Dieng's two free throws with 7:51 left in the third quarter. The Suns responded, with Bledsoe hitting Brandan Wright under the basket for a layup and a 72-65 lead with 2:59 to go.
The Suns pushed it to 11 on Morris' three straight baskets and entered the fourth up 78-69.
---
TIP-INS
Timberwolves: C Nikola Pekovic played just 8 minutes before leaving for good in the first quarter with a sore right ankle. ... The game was the 12th in a 14-game stretch that goes through this weekend during which the Timberwolves face 13 teams with at least .500 winning percentages.
Suns: Point guard Brandon Knight is out with a sprained left ankle, so the Suns signed guard Seth Curry to a 10-day contract in time for the game. Curry averaged 23.5 points at Erie of the D-League this season and got into the game near the end. He's the younger brother of Golden State star Stephen Curry. ... The Suns recognized first responders throughout the evening, including during starting lineup introductions.
GARNETT SITS
Minnesota forward Kevin Garnett missed the game to rest a sore knee.
Coach Flip Saunders said Garnett, who last month returned to the Wolves in a trade with Brooklyn, will play Friday night at Oklahoma City. Garnett, in his 20th NBA season, also missed the team's game Monday night against the Clippers in Los Angeles.
Saunders said Garnett hasn't missed practices, but will do so on Thursday.
"When we traded for him and I talked to him, his number one thing (was) `I know we're not going to the playoffs, I'll sit out games but I'm not going to sit out practices, because I can really have an influence in practice with players," Saunders said.
STAR WATCH
World Wrestling Entertainment and reality TV stars Nikki and Brie Bella, Daniel Bryan and Dolph Ziggler appeared at Wednesday night's game. The Bellas and Bryan live in the Phoenix area. A WWE live event is scheduled this month at the US Airways Center. Baltimore Ravens linebacker Terrell Suggs also attended the game.
UP NEXT
Timberwolves: At Oklahoma City on Friday night.
Suns: Host Atlanta on Friday night.
Regular Season Series
PHX Wins 3-1
Footprint Center
Attendance: 17,367
Capacity: 18,055
Referees:
Curtis Blair
Marc Davis
Scott Wall
2022-23 Northwest Standings
2022-23 Pacific Standings