WESTERN CONFERENCE 1ST ROUND - GAME 3
GS leads series 3-0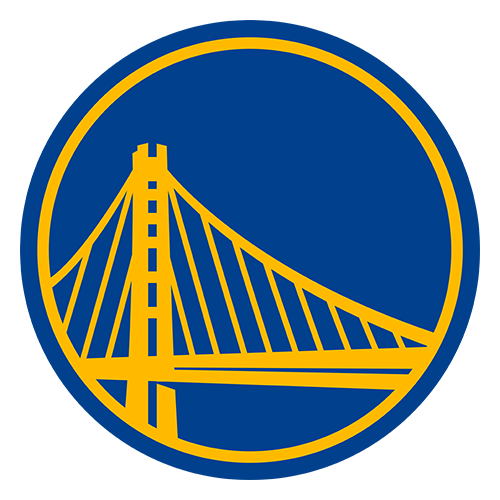 | | 1 | 2 | 3 | 4 | OT | T |
| --- | --- | --- | --- | --- | --- | --- |
| GS | 25 | 27 | 17 | 39 | 15 | 123 |
| NO | 26 | 37 | 26 | 19 | 11 | 119 |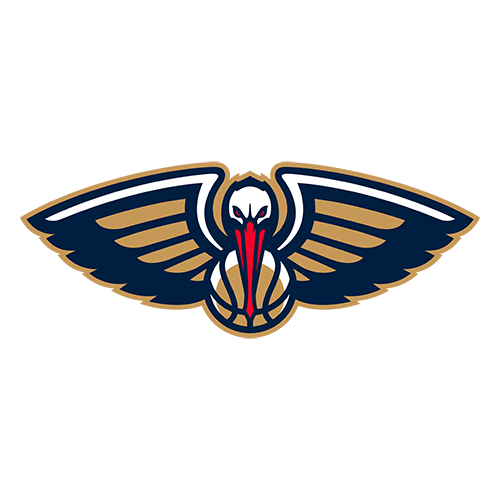 Stephen Curry, Warriors cap 20-point, 4th-quarter comeback with OT win
NEW ORLEANS -- Stephen Curry wasn't about to turn down the music or put any kind of damper on a giddy locker room celebration that seemed more reminiscent of a series-clinching triumph.
The Golden State Warriors still need one more victory to close out their first-round playoff series with New Orleans, yet couldn't help but exchange congratulatory embraces after the stunning, character-defining rally they pulled off in Game 3.
Curry scored 40 points, including a 3-pointer in the final seconds of regulation to complete a 20-point, fourth-quarter comeback, and the Warriors beat the Pelicans 123-119 in overtime Thursday night to take a 3-0 series lead.
"You know how big of a deal it is to come back from a deficit like that in the playoffs on the road, in a game we knew was very important for us to really take control of this series," Curry said. "So I think we should celebrate the accomplishment."
Curry hit seven 3s, including one to start overtime that gave the Warriors the lead for good.
Klay Thompson had 28 points for the Warriors, who trailed 89-69 after three quarters, then outscored New Orleans 39-19 over the next 12 minutes.
"We haven't been in that position a lot this year, but mental toughness and resilience is probably (among) our best traits," Thompson said. "It was an amazing way to finish the game."
Golden State coach Steve Kerr called the comeback miraculous, and at least one statistic provided by the Warriors backed him up.
Since the NBA instituted the shot clock, Golden State had been down 20 to start a fourth quarter 358 previous times -- and won none of those games.
Now the Warriors can end the series in Game 4 on Saturday night.
Anthony Davis had 29 points and 15 rebounds for the Pelicans, but his missed free throw with 9.6 seconds left -- as the crowd chanted "M-V-P!" -- allowed Curry's late 3 to tie it.
The Pelicans expected Curry to shoot, and his first attempt in the final seconds bounced out. But Marreese Speights corralled the offensive rebound and handed it to Curry in the corner. The Warriors' sharpshooter wasn't going to miss twice, not even with defenders, including Davis, closing fast and running into him on his follow-through.
Kerr called the shot "as good as it gets."
"To make that shot shows everything that Steph is about," Kerr said, adding that officials could have called a foul, too. "His confidence level is just off the charts. He's fearless. He wants every big shot."
In a hallway outside the locker room after the game, Thompson playfully serenaded Curry with his own chants of "M-V-P!"
In the other locker room, there was largely stunned silence.
"There's not that much you can say. We know what we did wrong," Davis said. "We've got to try to get our minds right for Saturday."
Davis had a chance to tie it in the final seconds of overtime, but Warriors center Andrew Bogut forced him into a difficult driving shot, which missed badly.
Davis said he was trying to be aggressive but that it never should have come to that.
"Against a team like this, you can't relax," Davis said. "You've got to keep being aggressive, and we missed shots. ... We've got to do a better job executing and following out game plan, especially late in the game."
Ryan Anderson, who had hit only two of 11 shots through the first two games of the series, responded with 26 points in Game 3, making 10 of 14 shots.
His second 3-pointer with 1:11 left in overtime pulled the Pelicans to 119-118. Soon after, the Pelicans had a chance to take the lead, but Eric Gordon's attempt to surprise the Warriors with a quick 3 backfired.
Draymond Green had 12 points and 17 rebounds for Golden State, which finished with 22 offensive rebounds and 30 second-chance points.
Shaun Livingston had 12 points, and Harrison Barnes added 11.
Tyreke Evans had 19 points and Norris Cole added 16 for New Orleans, which lost despite outshooting the Warriors 51.1 percent (46-of-90) to 41.1 percent (42-of-104).
"You can't sugarcoat it," Pelican coach Monty Williams said. "We're all feeling like dirt right now, so obviously you want to build them up, but there is nothing that can build you up in a situation like that. It can be a growth moment for us. ... We've got to deal with it and own it."
The Pelicans used a stunning 19-0 second-quarter run to open a double-digit lead that endured most of the game.
Davis started the surge with a putback dunk, and Cole scored seven points during the run, including a 3 and reverse layup, the latter putting the Pelicans up 39-25.
New Orleans led by as many as 16 in the quarter before Golden State trimmed it to 63-52 at halftime, thanks in part to Thompson's fifth 3.
TIP-INS
Warriors: F David Lee missed his third straight game, but coach Steve Kerr said he was "doing better" and expected to do some three-on-three work during practice Friday.
Pelicans: Quincy Pondexter received a technical foul in the third quarter for arguing with officials after he was called for blocking on Curry. ... New Orleans shot 59.6 percent (28-of-47) in the first half, including 5-of-11 from 3-point range.
BENCH SCORING
The Pelicans' reserves outscored Golden State's 58-26, largely because of Anderson and Cole, as well as Jrue Holiday, who had 10 points.