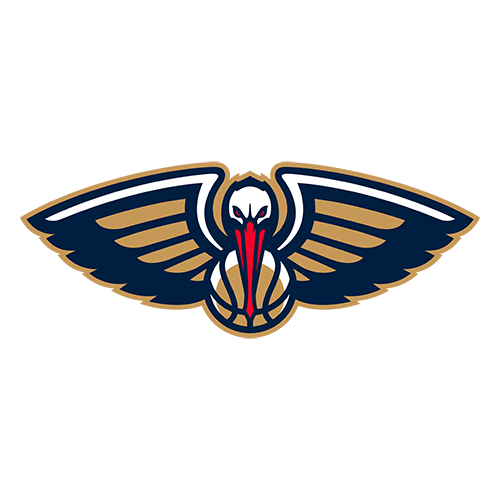 | | 1 | 2 | 3 | 4 | T |
| --- | --- | --- | --- | --- | --- |
| NO | 18 | 25 | 24 | 27 | 94 |
| POR | 43 | 27 | 17 | 25 | 112 |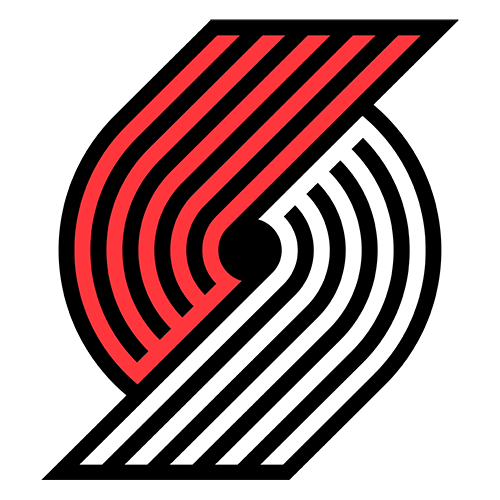 McCollum scores 37 as Blazers down Pelicans 112-94
PORTLAND, Ore. -- CJ McCollum says it's liberating to finally be able to play his game.
McCollum scored a career-high 37 points, including six 3-pointers, and the new-look Portland Trail Blazers opened the season with a 112-94 victory over the depleted New Orleans Pelicans on Wednesday night.
It was Portland's 15th straight home-opening victory, surpassing Boston's record of 14 (1979-92).
McCollum, in his third year, played limited minutes last season, but Portland's offseason overhaul has pushed him into a more prominent role.
"It feels good man, like a caged animal ready to be unleashed," McCollum said with a smile. "The basket continues to get bigger and bigger and you continue to gain confidence."
Damian Lillard, Portland's only remaining starter from last season, had 21 points and 11 assists. The Blazers are the third-youngest team in the NBA this season.
Anthony Davis had 25 points and 10 rebounds for the Pelicans, who lost 111-95 at Golden State in their opener on Tuesday night.
Portland led by as many as 30 points in the second half, but the Pelicans closed to 100-92 on a 3-pointer for Davis with just under four minutes left.
The Blazers pulled away from there. McCollum hit a jumper to make it 107-92 with 1:16 to go.
"A great shooter," New Orleans coach Alvin Gentry said. "So there's not a whole lot you can do about it. He was in a rhythm."
McCollum was 14 for 22 from the field in Portland's first game since All-Star LaMarcus Aldridge, a fixture on the roster for the past nine years, departed for San Antonio in free agency.
Guard Wesley Matthews (Mavericks), center Robin Lopez (Knicks) and forward Nicolas Batum (Hornets) also moved on from a team that went 51-31 before getting bounced from the first round of the playoffs by Memphis.
New Orleans has been hit with injuries, and was without center Omer Asik because of a right calf strain and forward Luke Babbitt with a left hamstring strain. Starter Tyreke Evans will miss six to eight weeks after surgery last week to remove bone chips in his right knee.
McCollum had 28 points in the first half, helping the Blazers to a 70-43 lead at the break.
"It's been a long time coming for me," McCollum said. "I've worked so hard for this moment to get an opportunity to play opening night and the coaching staff to have trust in me."
New Orleans, which finished 45-37 last season and lost to the eventual NBA champion Warriors in the first round of the playoffs, struggled to keep up until a fourth-quarter rally.
Davis, who averaged 24.4 points last season, had three 3-pointers. Eric Gordon finished with 20 points.
"Tonight we fought like crazy and competed, but we've got to get off to better starts," Gentry said. "We were playing uphill the rest of the game. Then it has to be a perfect storm to come back. But I liked the fight."
TIP-INS
Blazers: The Trail Blazers held a moment of silence for Minnesota Timberwolves coach Flip Saunders, who died Sunday at age 60. ... Lillard's 11 assists gave him 1,506 for his career; A Blazer hasn't reached the milestone as quickly since Terry Porter.
Pelicans: New Orleans also was without G Norris Cole because of a left ankle sprain. To shore up the roster, the Pelicans signed Ish Smith on Monday. Veteran guard Nate Robinson was signed on Oct. 15.
HOLIDAY RECOVERS
Pelicans guard Jrue Holiday started but is playing restricted minutes while he recovers from offseason surgery on his right leg. Holiday got the previous night off against the Warriors because he hasn't been cleared to play back-to-backs.
He finished with 12 points in 22 minutes.
LILLARD'S MESSAGE
Lillard addressed the fans at the Moda Center before the game. "We want to thank you guy for being the greatest fans in the league, your continued support means a lot to us, and as we begin a new season and a new chapter, we're going to need you now more than ever," he said.
UP NEXT
Pelicans: Host the Warriors on Halloween.
Trail Blazers: Visit the Phoenix Suns on Friday night.