| | 1 | 2 | 3 | 4 | T |
| --- | --- | --- | --- | --- | --- |
| PHX | 28 | 18 | 19 | 38 | 103 |
| GS | 26 | 33 | 46 | 23 | 128 |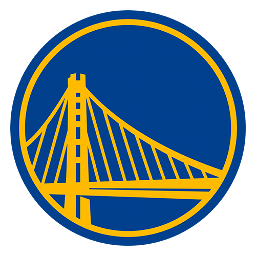 Klay Thompson scores 27 of 43 in 3rd as Warriors blow by Suns
OAKLAND, Calif. -- Luke Walton had nearly finished drawing up a play when Stephen Curry chimed in: Run one for Klay.
Walton obliged, and so did Klay Thompson.
"I stepped in. I need to be a little quicker," Curry said. "I raised my hand. We got a bucket on it, too. It worked."
There were so many buckets, in fact, Thompson couldn't remember that exact one. He scored 27 of his season-high 43 points in the third quarter, and the Golden State Warriors responded after their first loss following a record 24-0 start by beating the Phoenix Suns 128-103 on Wednesday night.
Curry added 25 points on 10-of-14 shooting and seven assists for Golden State, which returned home from its two-week road trip that ended with its lone defeat, 108-95 on Saturday at Milwaukee. That also ended a 28-game overall winning streak by the Warriors, second-longest in NBA history.
Draymond Green had 16 points, 11 rebounds and 10 assists for his fourth triple-double this season, and Thompson went 15-of-22 from the field, including 8-of-13 from 3-point range, in his first 40-point game this season.
"I just knew if I was going to get those shots all game, was going to knock them down," he said.
Mirza Teletovic scored 24 points off the bench for the Suns, whose poor showing sent the sellout crowd to the exits midway through the fourth.
Thompson's big quarter was reminiscent of his NBA record 37-point outburst in the third quarter of a career-high 52-point performance on Jan. 23. He helped the Warriors turn the game into a rout with a remarkable 67-23 run, making 9 of 11 shots in the third, including 4 of 6 from 3-point range.
"You have to do everything right against these guys," Suns coach Jeff Hornacek said. "We did it pretty decent for 18 minutes, but you have to do it for all 48 minutes because they put them up quickly."
The third quarter was a good example.
Golden State scored 46 points in the third, the most in any quarter in the NBA this season. With the starters resting down the stretch, the Warriors just missed a new largest win ever against the Suns; Golden State had a 133-103 victory on March 18, 1975.
In its first game at Oracle Arena in 18 days, Golden State warmed up with a big run stretching from the second quarter to the third. The Warriors used a 58-19 run over 14:01 to turn a 42-38 deficit with 5 minutes left in the first half into a 96-61 advantage.
Golden State won its eighth in a row at home against Phoenix, fifth straight overall and 13th in 16.
The Warriors now will get a shot at Milwaukee again when the Bucks visit Oracle Arena on Friday. The Warriors ran their regular-season home winning streak to 29 dating to Golden State winning its final 18 here last season.
"Big opportunity to redeem ourselves," Curry said. "We remember what happened less than a week ago."
REFLECTION
During Golden State's long flight home from Wisconsin late Saturday, Walton could finally take a breath and reflected on the remarkable start his team had before the Warriors' unbeaten run ended.
"Obviously, it doesn't feel great to lose, but it was a good time to reflect on what our guys had just done and what they accomplished," Walton said.
Now, Walton and his staff will make sure the Warriors get some much-needed days off while continuing to work on areas that need attention.
They began a stretch with just five games in two weeks and all at home, which includes a highly anticipated Christmas Day home game and NBA Finals rematch with LeBron James and the Cavaliers.
"It's a fine line because of what our schedule's been like and our belief in resting players and keeping them fresh," Walton said.
TARDY SUNS
The Suns' final bus departed San Francisco at 5:15 p.m. and got stuck in the snarl of the Bay Area's rush-hour traffic, arriving 1 hour, 10 minutes later, just 70 minutes ahead of tipoff.
That bus included Hornacek, who was tardy to his scheduled pregame media session.
TIP-INS
Suns: Phoenix surrendered 15 3-pointers this time after giving up a Golden State franchise-best 22, including an NBA record 15 in the first half, in the first meeting Nov. 27. ... Brandon Knight, with 17 points, was the lone Suns starter in double figures.
Warriors: Green shares the NBA lead for triple-doubles with Sacramento's Rajon Rondo. ... Harrison Barnes missed his sixth straight game with a sprained left ankle. ... Curry hit a 3-pointer in his 99th straight regular-season game and 49th consecutive at home. ... Golden State is 11-0 at Oracle, its best home start since a franchise-best 12-0 to begin 1975-76.
UP NEXT
Suns: Host New Orleans on Friday.
Warriors: Host Milwaukee on Friday.
Regular Season Series
GS leads 2-0
ORACLE Arena
10:30 PM, December 16, 2015
Coverage: ESPN
Attendance: 19,596
Capacity: 19,596
Referees:
Bill Kennedy
Derrick Collins
Tre Maddox
2023-24 Pacific Standings