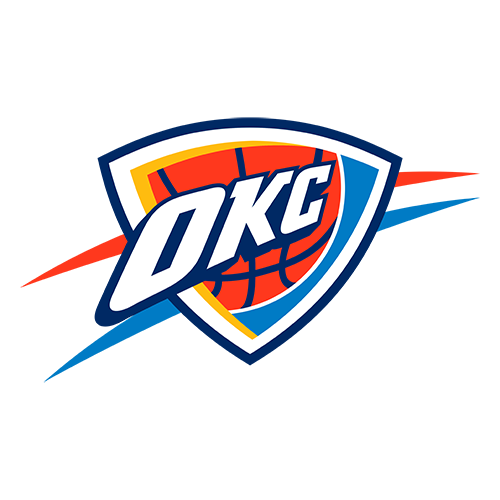 | | 1 | 2 | 3 | 4 | T |
| --- | --- | --- | --- | --- | --- |
| OKC | 29 | 32 | 33 | 37 | 131 |
| SAC | 25 | 28 | 31 | 32 | 116 |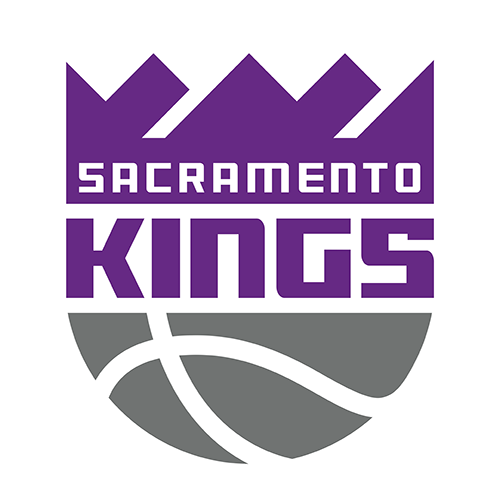 Russell Westbrook posts ninth triple-double of season in win over Kings
SACRAMENTO, Calif. -- Kevin Durant and Russell Westbrook were on the bench midway through the fourth quarter, secure in the knowledge that a victory was already assured.
As usual, both Durant and Westbrook played starring roles. Durant scored 27 points and Westbrook had a triple-double with 20 points, 15 rebounds and 13 assists to lead the Oklahoma City Thunder over the Sacramento Kings 131-116 on Monday night.
It was a much-needed victory for the Thunder, who had dropped two straight and four of five, including a heartbreaking overtime loss to Golden State on Saturday night at home.
"It's been an up-and-down roller coaster the last couple of weeks, so it was nice to chill and coast to a victory," said Durant, who had 10 rebounds, six assists and two steals.
What also was nice was how well the Thunder's bench performed, delivering 64 points in a rare game of late for Oklahoma City that didn't hinge on the final minutes.
Enes Kanter made all 11 shots and had 23 points, and Dion Waiters also was highly efficient, making three 3-pointers and going 8-for-11 in scoring 22. Serge Ibaka had 12 points and seven rebounds, and reserve Kyle Singler hit three 3s and had 11 points.
"A lot of times, our bench doesn't get this kind of scoring opportunity," coach Billy Donovan said. "The second unit with Kevin in there was really moving the ball. It was good to see us come out and play the way we did. It was a nice team effort."
Oklahoma City shot a season-high 57 percent, made 14 3-pointers and piled up 28 assists against a porous Kings defense, which allowed a season-high point total. It was the second-highest scoring game for Oklahoma City.
"We played the right way. We didn't let the last game spill over to tonight," Westbrook said.
Despite turning his ankle to start the third quarter, DeMarcus Cousins returned to the game and had 35 points and 12 rebounds for the Kings.
Cousins was definitely bothered by the Oklahoma City defense, however. He took 33 shots and committed six turnovers.
Rajon Rondo had 11 points, 12 assists and nine rebounds. He reached double figures in assists for the 39th time this season, tying a Sacramento record established by Reggie Theus in 1985-86, the first season the team relocated from Kansas City.
Omri Casspi scored 16 points, and Darren Collison had 12. Sacramento has lost three straight games and faces a four-game road trip.
"The Thunder did a pretty good job of taking care of the ball, got into the paint, and they got the outside shot," Rondo said. "They were clicking. That two-headed monster (Durant and Westbrook) did what they do best."
Rudy Gay, the Kings' second-leading scorer, missed the game due to a strained right shoulder sustained late in Friday's loss to the Clippers.
Rondo and Gay had MRIs on Monday morning, and Rondo was listed as doubtful most of the day. But he warmed up before the game and decided to play despite a sore right thumb that has been bothering him for around two weeks.
The game got physical early in the first quarter, with Cousins getting called for a backcourt foul after elbowing Steven Adams. A short time later, Quincy Acy was called for a technical foul, resulting in Cousins and Durant getting into a brief shoving match.
"I actually was trying to break it up. But Kevin and I have respect for one another. Nothing else transpired," Cousins said. "After the game, he told me to get healthy and get my ankle together."
There was no suspense in Westbrook getting his ninth triple-double this season. He did it by the midway point of the third quarter and now has 28 in his career.
The Kings have dropped 10 of 14 since their season-high five-game win streak.
GAME ON
Rondo was reluctant to inbound the ball twice with just more than a second to play in the first half, resulting in two bizarre delay-of-game technicals. Durant converted a free throw each time, giving the Thunder a 61-53 lead at the break.
"I'm not going to comment on that because I might get fined," Rondo said.
Durant was naturally happy to see the Kings get upset and his team awarded five technical foul shots (three for delay of game), which were all converted.
"It's lovely. That's lovely," Durant said. "That's like Christmas. You know coming in here this team, they have a little hot head, so you know at some point you're going to get free points."
TIP-INS
Thunder: Westbrook had seven assists and six rebounds in the first quarter and nearly had a triple-double by halftime. ... Adams was plagued by foul trouble while trying to contain Cousins. ... Durant has scored 20 or more points in 45 straight games, the longest current streak in the NBA.
Kings: Cousins was called for his 14th technical of the season late in the third. ... Seth Curry, who had a career-high 19 points against the Clippers, sat out with a sprained right foot. His status is day-to-day.
UP NEXT
Thunder: At the Los Angeles Clippers on Wednesday.
Kings: At the Memphis Grizzlies on Wednesday.
Regular Season Series
OKC leads 2-1
Sleep Train Arena
10:00 PM, February 29, 2016
Coverage: NBA TV
Attendance: 17,317
Capacity: 17,317
Referees:
Haywoode Workman
Marc Davis
Leroy Richardson
2022-23 Northwest Standings
2022-23 Pacific Standings