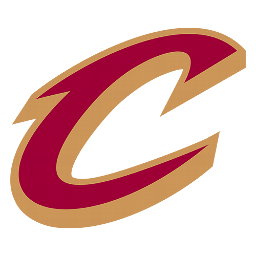 | | 1 | 2 | 3 | 4 | T |
| --- | --- | --- | --- | --- | --- |
| CLE | 21 | 37 | 33 | 23 | 114 |
| LAC | 19 | 22 | 27 | 22 | 90 |
Cavaliers bury Clippers 114-90 behind 3-pointers
LOS ANGELES -- There's something about playing the Los Angeles Clippers that brings out a casual lack of concern in the Cavaliers.
LeBron James scored 27 points and Cleveland buried the Clippers with 3-pointers in a 114-90 victory Sunday, tying their season high with 18 from long range.
James & Co. played with an obvious ease at Staples Center, where they are 7-2 against the Clippers since the 2006-07 season. They were coming off a 12-point win over the Lakers three days earlier in which they made 16 3-pointers.
"We came out and took care of business," James said. "We're getting into form right now. We've got a great rotation going right now. The guys are healthy and we're just trying to play the game the right way."
J.R. Smith and Kyrie Irving added 17 points each, and reserve Channing Frye had 15 on a season-high-tying five 3-pointers for the Eastern Conference leaders. Frye also had five 3s against the Lakers in a game he started.
"Channing coming out and making those threes kind of became contagious," Cavs coach Tyronn Lue said. "LeBron set the tone early with his pace, getting rebounds, pushing it. It wasn't all for himself. He got the other guys involved making shots."
The Cavs won their third straight and improved to 20-6 against the West, including 10-4 on the road.
As comfy as the Cavs were in the opposition's house, the Clippers were awkward. They fell to 22-12 at home.
"We should have more pride," said DeAndre Jordan, who had 11 points and 11 rebounds. "We started out the game great, but there was no fight once they punched back."
J.J. Redick scored 19 points, and Chris Paul added 17 points and 10 assists for the Clippers. They outscored the Cavs 17-7 to start the game, but James tied it on a 3-pointer, and Tristan Thompson's hook gave the Cavs the lead for good by the end of the quarter.
"They moved the ball well, they defended, they stopped us, they got out in transition and we let them be too comfortable," Paul said.
Kevin Love, who finished with 12 points and nine rebounds after sitting out the previous game with a left knee sprain, launched the Cavs on a 30-6 run over the end of the first and start of the second quarter that pushed their lead to 37-23. Frye had three of his 3s in that stretch.
"We have a thing now where if you have any airspace and that shot is there, you are taking it," Love said.
The Clippers closed to 43-38 with a 15-6 spurt, helped by 3-pointers from Jamal Crawford and two in a row from Paul. But that was their last run of the game.
The Cavs answered with a 15-3 run, including 10 by James, to close the half leading 58-41. James had two three-point plays, the first on a driving layup in which he slapped his right biceps when he drew a foul call, and the second on a dunk.
Cleveland hit eight 3-pointers in the third, including four in a row, when its lead reached 91-68.
Irving was the only Cleveland starter on the floor in the fourth, and he sat down after scoring seven in a row, capped by -- what else -- a 3-pointer. James Jones hit the Cavs' 18th 3-pointer with 31 seconds left, the most the Clippers have given up this season.
TIP-INS
Cavaliers: Lue said he plans on playing all his starters at Utah on Monday. ... Smith also had five 3-pointers. ... The Cavs swept the season series, winning 115-102 at home on Jan. 21. ... They are 16-3 against the Clippers since 2006-07. ... They've won six of seven.
Clippers: They had won five of seven. ... F Luc Mbah a Moute returned to the starting lineup wearing goggles after missing five games with a left eyelid laceration. ... F Paul Pierce missed his second straight game with a sore right big toe. ... Kanye West, Kendrick Lamar, Queen Latifah and Olympic skier Lindsay Vonn attended.
TRADING ADVICE
Rookie coach Lue doesn't hesitate to get in touch with Clippers coach Doc Rivers for advice.
"He bounces things off me also," Lue said. "It's just great to have someone in your corner when you're going through some things. He's just someone who has mentored me my whole coaching career."
James credited Lue with finding his own way since taking over during the season.
"He knows what he wants from us and we're responding," James said.
HITTING THE ROAD
The Clippers are heading out on a tough five-game trip, starting Tuesday at San Antonio and ending at Golden State on March 23. Four of their five opponents made the playoffs last season.
The trip includes two back-to-backs and twice they have two days off between games.
"This trip stood out," Redick said. "It is as difficult as you can get and we are still waiting on Blake (Griffin) to get back."
Rivers said Griffin told him Sunday that he is feeling much better but he's not ready to return yet.
"We are going to be cautious," Rivers said. "It does not help us right now, but I think it is the right thing to do."
UP NEXT
Cavaliers: At Utah on Monday night to conclude four-game trip.
Clippers: At San Antonio on Tuesday night to start five-game trip.
Regular Season Series
CLE Wins 2-0
crypto.com Arena
3:30 PM, March 13, 2016
Coverage: ABC
Attendance: 19,342
Capacity: 19,068
Referees:
James Capers
Mark Ayotte
Pat Fraher
2023-24 Central Standings
2023-24 Pacific Standings