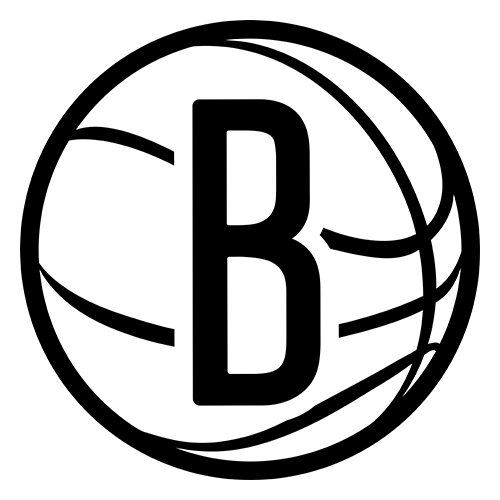 | | 1 | 2 | 3 | 4 | T |
| --- | --- | --- | --- | --- | --- |
| BKN | 22 | 17 | 24 | 24 | 87 |
| CLE | 29 | 34 | 26 | 18 | 107 |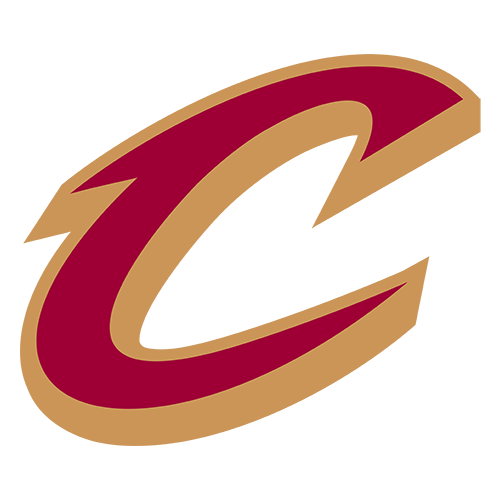 James scores 24, moves to 12th on scoring list in Cavs' win
CLEVELAND -- LeBron James continues to move up the NBA's career scoring list, but he has more important matters on his mind.
James scored 24 points to move into 12th place and the Cleveland Cavaliers defeated the Brooklyn Nets 107-87 on Thursday night.
He passed Dominique Wilkins with a three-point play in the first quarter. The four-time MVP, who didn't play in the fourth quarter, has 26,689 career points.
"It's great to be in that position," James said. "It's an honor."
James is more focused on securing the best record in the Eastern Conference. Cleveland (53-22), which leads Toronto by 2 1/2 games for the top seed, took another step in that direction.
"I would love to have the No. 1 seed," James said. "I understand some of the players might need some rest over the last couple games, but we worked so hard all season to be No. 1. I'm never a guy (who wants) to finish second."
Kevin Love added 19 points. Thaddeus Young led Brooklyn with 18 points.
James, who also had 11 assists, sparked a 25-6 run to end the second quarter. After returning with 7:27 remaining, he scored eight points as Cleveland turned a five-point margin into a 63-39 lead at halftime.
James sat out Tuesday against Houston to rest, a game Cleveland lost after leading by 20 points in the third quarter.
The Nets defeated the Cavaliers 104-95 in Brooklyn last week, a game in which Cleveland scored 12 points in the fourth quarter.
The Cavaliers, with that embarrassing performance likely still in the back of their minds, took the lead for good late in the first quarter and continued to build the margin, which reached 32 in the fourth quarter. Coach Tyronn Lue was able to rest his starters in the final period.
"We had a nice win at home and they weren't happy about it," Nets interim coach Tony Brown said. "And they showed us they weren't happy about it tonight. We knew they would come back with a better effort."
Brooklyn dropped its eighth consecutive road game and has lost six straight at Quicken Loans Arena.
Kyrie Irving, who was listed as questionable after missing Thursday's shootaround because he was sick, scored 10 points. The speculation about his playing status came as off-the-court issues surrounded the star guard.
Irving addressed a personal issue on Twitter late Wednesday night involving R&B singer Kehlani, who the player was dating at one time. He subsequently deleted the tweets regarding their relationship.
Asked about the matter following the game, Irving said: "It hasn't been difficult. I've been through a ton of adversity in my life. There's nothing anything or anyone can say that I can't get through. I've been through enough already in my short 24 years that most people can say for their whole entire lives. For me, it's just coming to work every single day, doing what I need to do in order to provide for my family and be there for my brothers."
James offered his support to Irving, and Lue said he spoke to him.
"We're all just there for him," Lue said. "He's a part of this team and it's our job to make sure he's OK. He's in good hands."
Nets center Brook Lopez, the team's leading scorer, was given the night off to rest. Bojan Bogdanovic added 14 points for Brooklyn.
MOVING ON UP
James is likely to pass Oscar Robertson, who scored 26,710 career points, for 11th place on Friday night in Atlanta. He also hopes to speak with Wilkins, a Hawks television analyst, when the Cavaliers visit Atlanta on Friday. James admitted being mentioned in the same breath as Robertson means a lot to him.
"It's a guy I've always kind of looked up to as far as his game and what he stood for off the floor as well," James said. "So anytime I'm linked with `The Big O,' it's always special for me personally."
TIP-INS
Nets: Rondae Hollis-Jefferson also didn't play for rest purposes. Two former Cavaliers -- Henry Sims and Wayne Ellington -- started in their place. Sims, who is on his second 10-day contract with Brooklyn, made his first start of the season. ... Brooklyn's last road win came at Denver on March 4.
Cavaliers: J.R. Smith, who also missed shootaround because he was sick, scored 10 points. ... Cleveland scored 16 points off eight Brooklyn turnovers in the first half.
UP NEXT
Nets: Visit New York on Friday.
Cavaliers: Visit Atlanta on Friday.
Regular Season Series
CLE Wins 3-1
Rocket Mortgage FieldHouse
Attendance: 20,562
Capacity: 19,432
Referees:
Derrick Stafford
James Williams
Marat Kogut
2022-23 Atlantic Standings
2022-23 Central Standings