EASTERN CONFERENCE FINALS - GAME 1
CLE Wins series 4-2

| | 1 | 2 | 3 | 4 | T |
| --- | --- | --- | --- | --- | --- |
| TOR | 28 | 16 | 23 | 17 | 84 |
| CLE | 33 | 33 | 29 | 20 | 115 |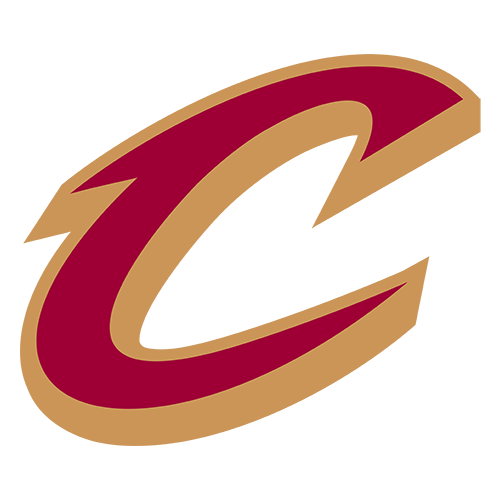 LeBron James, Cavs move to 9-0 in postseaon with rout of Raptors
CLEVELAND -- Still unbeaten, still undeniable. The Cavaliers are rolling through the East with ease.
LeBron James hardly missed and scored 24 points in three quarters, Kyrie Irving scored 27, and Cleveland picked up where it left off before a long layoff in thumping the Toronto Raptors 115-84 on Tuesday in Game 1 of the Eastern Conference finals.
James made his first nine shots -- one an arena-rattling powerhouse dunk -- and the Cavs, healthy and hungry after losing in the NBA Finals a year ago, shot 67 percent from the field in the first half while improving to 9-0 this postseason. Cleveland is the first team to start the playoffs with nine straight wins since San Antonio reeled off 10 in a row in 2012.
Although the Cavs are more than halfway to winning a title -- and ending the city's 52-year championship drought -- James isn't satisfied.
"I think don't think we have complacency in our minds," he said. "We have a goal, and our goal is not nine wins. I've won nine games before. I've won 14 games before. We will face some adversity."
The 31-point win was the most lopsided in Cleveland's postseason history. But unlike the second-round series, in which the Cavs made 77 3-pointers and swept Atlanta, Cleveland did most of its damage from close range Tuesday and made just seven of 20 3-point attempts.
DeMar DeRozan scored 18 points, and Bismack Biyombo added 12 for Toronto, which had just one day to prepare for the Cavs after going to seven games with Miami.
"I thought they were the fresher team, the quicker team," Raptors coach Dwane Casey said.
Kyle Lowry, who scored 35 points in the Raptors' series-clinching win over Miami, was held to just eight as he and the Raptors were roughed up in their first appearance in the conference finals.
Unless Toronto figures some things out quickly, these Raptors will be extinct too.
Game 2 will be Thursday night.
Cleveland figured to have some rust following a nine-day break after ousting the Hawks. But not only did the Cavs look refreshed, they looked better than before and took their game to another level.
As is almost always the case, James led the charge. He finished 11-of-13 from the field and added six rebounds and four assists in just 28 minutes. He spent the final quarter on the bench cheering on Cleveland's reserves.
These are the Cavs at full force -- not the version that missed Kevin Love and Irving in last year's Finals.
"They waited a full regular season to get back to this moment," James said of his teammates. "They trained their bodies all season long to get back to this point, and those guys have been spectacular."
The Cavs outscored the Raptors 33-16 in the second quarter, when James welcomed Canada's NBA franchise to the East's final round with a devastating dunk.
Driving baseline past DeMarre Carroll, James cut across the lane and hammered a right-handed windmill. He celebrated the slam by tilting his head, backpedaling and letting out a scream along with 20,000 fans.
The impressive bucket capped a 20-2 spurt for the Cavs, whose swarming defense made life miserable for Lowry and his teammates. Toronto didn't get its first field goal until 6:28 remained in the quarter. The Raptors regrouped for a moment and closed within 12 before the Cavs decided enough was enough and closed the half with a 12-4 flurry to go up 66-44.
The Raptors came in as overwhelming underdogs, but Casey wasn't worried about the stage being too big or his team fearing the Cavs. He's still confident his group will bounce back.
"This score is embarrassing," he said. "But it's just one game."
OFF THE LINE
DeRozan and Lowry did not attempt a free throw, despite each playing more than 31 minutes. They combined to take 18 foul shots in Game 7 against Miami, and DeRozan said he and Lowry needed to be more aggressive.
"We've got to come out the gate with that mindset, being aggressive like we usually do, and I think we didn't try to do that until later on in the game," he said.
CHAIRMEN OF THE BOARDS
The Cavs dominated the Raptors inside and outrebounded them 45-23.
TIP-INS
Raptors: They didn't have center Jonas Valanciunas because of a sprained right ankle. He's doubtful for Game 2. ... Casey nearly hired Cavs coach Tyronn Lue two years ago before he signed with the Cavaliers as David Blatt's top assistant. "We talked, and he made a good decision," Casey said. "He's a good, young coach, a good person."
Cavaliers: Cleveland's nine-game win streak matched the longest by any Cleveland team in postseason history. The Cavs won nine straight in 2009. ... Lue, who is unbeaten in the playoffs, is flattered that Lowry calls him a "father figure." The two became tight when Toronto's guard entered the league. "When he first came in, he said that he wanted to be like Tyronn Lue," Lue said with a chuckle. "He wanted to compare himself to me. I was like, 'Well, you can be much better than me.' He's very well surpassed me as a player."
UP NEXT
Game 2 is Thursday night in Cleveland.