| | 1 | 2 | 3 | 4 | T |
| --- | --- | --- | --- | --- | --- |
| TOR | 26 | 27 | 33 | 26 | 112 |
| GS | 29 | 32 | 30 | 26 | 117 |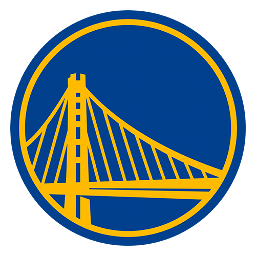 Curry, Durant hit key 3s late, Warriors hold off Raptors
OAKLAND, Calif. -- The defending NBA champions are working to rediscover their defense. Not to mention their basic rebounding fundamentals of boxing out and ability to avoid silly fouls.
They barely beat the scrappy Raptors to avoid an 0-2 home start.
"Our defense has been horrible," Draymond Green said.
Stephen Curry hit a go-ahead 3-pointer from the top with 31.9 seconds left on the way to 30 points, and the sloppy Warriors held off Toronto 117-112 on Wednesday night.
Kevin Durant's 3-pointer with 1:02 remaining tied the game at 112, then he found Curry for the 3 that made the difference.
"A 4-year-old up in the stands probably could have seen that we should have been boxing out," Durant said of the 17 offensive rebounds surrendered. "... We don't want to build bad habits and Coach is doing a good job of correcting us when we make mistakes."
Durant finished with 29 points on 11-for-20 shooting, Klay Thompson scored 22 points with four 3-pointers, and Curry capitalized with a huge second half.
DeMar DeRozan scored 24 points. He drove through the paint for a dunk with 3:53 to play then hit a key jumper a minute later to put Toronto in position after Curry, Durant and Thompson each missed key 3s down the stretch.
Green had 15 points, 11 rebounds, six assists and two steals but also six of Golden State's 17 turnovers.
Jakob Poeltl had 11 of his 14 rebounds on the offensive glass.
"It's a focus thing," Green said.
Curry scored 13 of his points in the third quarter and the defending champions avoided falling to 0-2 at home after losing their opener to Houston on Oct. 17. He made an off-balance layup with 1:28 to go then Golden State made a stop on the other end before Durant's big 3.
"We had ourselves in a great position and we made some key mental mistakes that cost us," DeRozan said. "Nothing went our way, everything went their way in that last minute."
Pascal Siakam scored 20 points as Toronto lost its 13th in a row at Golden State and seventh straight in the series. Serge Ibaka added 15 points and Kyle Lowry 14 points and nine assists.
Thompson had two 3s and Durant another from downtown during a 9-0 run late in the second quarter and Thompson another in the waning seconds that put Golden State up 61-53 at the break.
BELL'S BACKBOARD DUNK
Rookie Jordan Bell's dunk that featured a toss to himself off the backboard Saturday at Memphis drew some debate.
Coach Steve Kerr spoke to the first-year forward out of Oregon, whose play had Curry and Durant's jaws dropping.
"I told him after it happened, I said be ready for them to retaliate. He had a bewildered look on his face. I think the issue is you've got old-school people, players on our own team, like Shaun Livingston, David West," Kerr said. "The young guys are like, `Man, that was cool.' I'm sort of in the middle, I never want to embarrass our opponent."
LGBT PRIDE NIGHT
Kerr made a heartfelt message about loving and accepting your neighbor as the Warriors hosted LGBT Pride Night. Warriors President and COO Rick Welts was the first openly gay NBA executive.
Kerr's remarks:
"There's never been a more important time in our country to respect the person next to you, regardless of race, creed, color, sexual preference, sexual identity. I'm really encouraged by my kids' experience here in California growing up, just in terms of acceptance. It seems like the young generation is learning more and more about we all just are who we are. We're all individuals. What makes our country great is our diversity. The fact that we can respect each other and work together and embrace each other, I think it's an important night for us. We want to welcome everybody from the LGBTQ community. Maybe, if you're coming to the game tonight and your child says, `What does that mean?' explain it to them. Explain to them the importance of loving the person next to you, respecting them, no matter who they are, where they come from. They're human beings, we're all human beings. We're all in this together."
TIP-INS
Raptors: DeRozan has never won on the Warriors home floor (0-7). ... Jonas Valanciunas missed his second straight game and Lucas Nogueira also sat out, each with sprained left ankles.
Warriors: C JaVale McGee was a healthy inactive based on matchups. ... Thompson has hit a 3 in 59 straight games, the NBA's longest active streak. ... Kerr spent the morning film session on cutting down fouls -- and Golden State had just 15. "We have a number of issues that we're concerned about but that's No. 1. That's by far at the top of the list because the domino effect of fouling is dramatic," he said.
UP NEXT
Raptors: Visit the Lakers on Friday, continuing a season-long six-game road trip.
Warriors: Host Washington on Friday.
---
More AP NBA coverage: https://apnews.com/tag/NBAbasketball