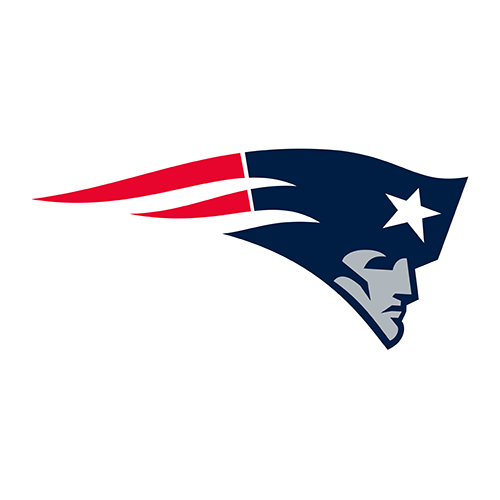 Vinatieri's 48-yard FG caps Patriots' upset
By Joe Lago

ESPN.com

NEW ORLEANS -- The New England Patriots stepped onto the Louisiana Superdome turf as one, opting for no pregame introductions after the St. Louis Rams took the field for Super Bowl XXXVI. The unexpected change made a prophetic statement: Win or lose, they were going to do so as a team.
Who would've imagined the gesture would be prescient, as well.
---
Against long odds, the Patriots completed the 2001 NFL season as No. 1 thanks to a collective effort that seemed improbable against the heavily favored Rams but was made reality by an opportunistic defense and the right leg of Adam Vinatieri.
The Patriots turned three turnovers into their first 17 points, cashing in on two Kurt Warner interceptions and a Ricky Proehl fumble for a 17-3 lead. After the Rams rallied for two late fourth-quarter touchdowns to knot the game at 17 with 1:30 remaining, quarterback Tom Brady engineered the game-winning drive to lock up the Super Bowl MVP award and a 20-17 victory.
Brady, who showed no ill affects from his sprained left ankle, drove the Patriots 53 yards in nine plays against a beignet-soft Rams prevent defense to set up Vinatieri for a 48-yard field goal attempt. By the time Vinatieri's kick sailed through the uprights, time had expired and the 14-point underdog Patriots had slayed the NFL's version of Goliath for their first Super Bowl title.
"We," Patriots strong safety Lawyer Milloy said, "shocked the world."
Brady made all of his 145 yards count, especially on the game-winning drive. Starting on the Patriots' own 17-yard line with 1:21 remaining, Brady picked up a first down with an innocent 8-yard dump to J.R. Redmond for a first down. He hooked up with Redmond again two plays later for an 11-yard reception and another first down at the New England 41.
While John Madden was talking overtime -- and judging by the silence of the dome, so were the 72,922 on hand -- the Patriots were focused on a winning field goal. Said Brady: "I was planning to go out there to win the game."
width=208 align=right>

height=1>

height=24 border="0">

| | |
| --- | --- |
| | border="0"> |

Turnovers have been the one constant in Rams losses this year, and their Achilles heel struck again. Three turnovers cost them 17 points and the game.

Bill Belichick deserves a lot of credit. The Pats' defense confused Kurt Warner and kept him off balance by blitzing, rushing three and playing multiple defensive backs. Warner was hesitant and didn't get the ball off quickly. They took away his first read, made him hold the ball and got pressure on him. The defensive backs didn't give up the big plays and were very physical -- when the Rams' receivers caught the ball they got hit hard.

In his first Super Bowl ever, Tom Brady hung in the pocket and made important throws under duress and pressure. And Adam Vinatieri came up big with another winning field goal kick.

But the Rams deserve a lot of credit for hanging in there and fighting back. With two minutes to go and New England within one first down of winning, the defense stepped up and forced a punt. And within 30 seconds, Warner made some throws that resulted in the tying touchdown.

This game was a chess match that happened to unfold in favor of the Pats. Though the Rams were kept on the defensive for most of the game, it came down to who had the ball last.

This is a great victory for the Pats' organization. To come in as a two-touchdown underdog and fight and play like they did is remarkable. They out-coached and out-played the Rams.

ESPN.com's Vinny Cerrato has been director of player personnel for the Redskins and 49ers.

height=4>
Time was now the Patriots' biggest opponent. Brady threw incomplete, then connected with Troy Brown over the middle, and Brown managed to turn up field and get out of bounds at the St. Louis 36 for a 23-yard gain. Now, with only 21 seconds left, Brady threw a short pass in the right flat to tight end Jermaine Wiggins, who fought his way to the Rams' 30-yard line. Brady calmly spiked the ball to stop the clock with seven seconds to play.
"When Adam hit it, it was so true," Patriots head coach Bill Belichick said. "It was so high and so far. If you want a guy to make a play at the end of the game, he's the one."
Rams dynasty, not Patriots destiny, was supposed to be the topic of discussion at game's end. Turnovers weren't supposed to be a problem for St. Louis anymore, either. But the Rams reverted to their midseason ways of costly mistakes at the worst possible time.
New England's physical play had a lot to do with it.
A direct hit by linebacker Mike Vrabel on Warner caused an errant throw that cornerback Ty Law intercepted and returned 47 yards for a 7-3 Patriots lead with 8:49 left in the second quarter. Two possessions later, New England cashed in on a fumble forced by Antwan Harris' hard pop on Proehl. Brady completed a five-play, 40-yard drive with a perfect eight-yard touchdown toss to David Patten, who made a leaping, twisting grab over Dexter McCleon for a 14-3 Patriots lead with 36 seconds remaining in the first half.
"I don't think they looked past us," Law said. "But at the same time, I don't think they were expecting this type of fight."
"I don't think we were overconfident," said Warner, who threw for 365 yards on 28-of-44 passing. "We played hard, but those few turnovers, those few mistakes we made, they turned them into points. Some days they don't turn into anything, but they turned them into 17 points and a world championship. That's what's so hard about this loss. It was the fact our mistakes did us in today."
"They did a great job of challenging us," Rams wide receiver Torry Holt said. "They did a great job of dropping guys in a zone. ... They were allowing us to catch the ball and then coming up to stick us."
As the third quarter drew to a close, the masses from Massachusetts inside the Superdome could taste Boston's first world championship since the days of Bird, McHale and Parish. And they were ready to celebrate with 10:09 to play when Tebucky Jones scooped up Warner's fumble near the goal line and returned it 97 yards for an apparent game-clinching Patriots touchdown.
However, a holding penalty by Willie McGinest on Marshall Faulk kept the Rams' comeback hopes alive. Warner scored two plays later on a two-yard sneak to cut New England's lead to 17-10 with 9:33 remaining. The St. Louis defense forced consecutive three-and-outs to get the back ball to Warner, who tied the game on a 26-yard touchdown pass to Proehl with 1:37 left in the game.
Marshall Faulk gained 129 total yards (76 of them rushing on 17 carries). The Rams outgained the Patriots 427 to 267. They also ran 15 more plays than the Pats and held a seven-minute advantage in time of possession (33:30 to 26:30).
But on this day, the all-for-one-and-one-for-all Patriots were not outnumbered.
"This was a total team effort," Milloy said. "We don't have any standout defensive players. On both sides of the ball, there's always somebody else coming through. It's so sweet."
"A lot of bookies are mad at us right now," Law said. "But we don't give a damn. We're the champs."
Joe Lago is the NFL editor for ESPN.com.