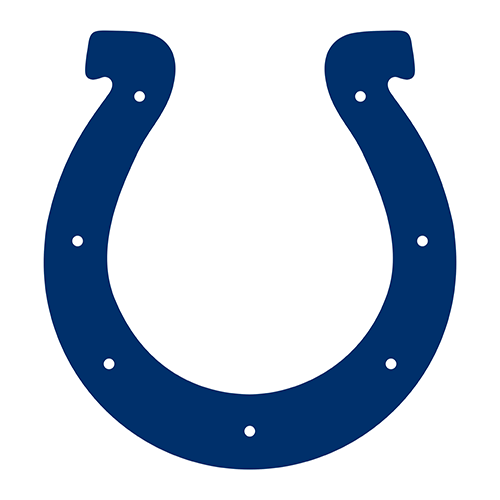 | | 1 | 2 | 3 | 4 | T |
| --- | --- | --- | --- | --- | --- |
| IND | 6 | 10 | 6 | 7 | 29 |
| CHI | 14 | 0 | 3 | 0 | 17 |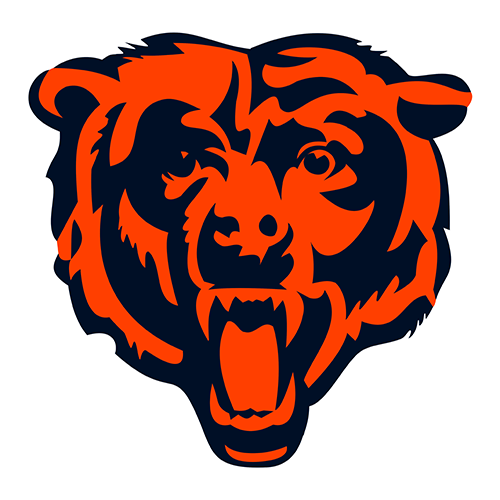 Manning wins Big One as Colts beat Bears in Super Bowl
MIAMI -- Despite having set a passel of passing records, Indianapolis Colts' quarterback
Peyton Manning understood that, fairly or unfairly, Super Bowl XLI probably would define his legacy. One way or another. Then two of Manning's first four passes against the
Chicago Bears were very nearly intercepted -- and a third actually was, by Chris Harris.
But Manning collected himself and, four hours later, he collected the Vince Lombardi Trophy. After nine seasons, Manning finally has the one thing that matters to him most: an NFL championship.
Top of the Super Bowl class

Manning

MVP Peyton Manning joined the list of quarterbacks who were drafted first overall to win the Super Bowl in their first appearance.
Quarterback
Drafted
First SB
Peyton Manning, IND
1998
XLI
Troy Aikman, DAL
1989
XXVII
Jim Plunkett, OAK
1971
XV
Terry Bradshaw, PIT
1970
IX
The Colts prevailed over the Bears 29-17 on Sunday, but Manning would be wise to send a thank-you note to Chicago quarterback Rex Grossman. Much-maligned Grossman will be savaged even more after throwing a fourth-quarter interception to defensive back Kelvin Hayden that was returned 56 yards for the game-changing touchdown.
Manning, who completed 25 of 38 passes for 247 yards and one touchdown and threw one interception, was named the game's MVP. Afterward, he deflected at least a half-dozen attempts to elicit a comment about the perception -- after a series of playoff losses -- that he is now a winner.
"I've never played that card," Manning said, wincing as though he had tasted something bitter. "I've never bought into that."
Each time the question was repeated, Manning's answer was the same: team.
"It was a wonderful team game," he said. "Everyone did their job."
On the first Super Bowl visited by rain, the Colts' (vaunted) offense broke even with the Bears' (equally vaunted) defense. The Indianapolis defense, however, was far superior to Chicago's offense in a sloppy, splashy eight-turnover game.
Colts coach Tony Dungy, who built a championship team in Tampa Bay -- only to be fired the year before the Buccaneers won Super Bowl XXXVII -- became the first black head coach to win the Super Bowl.
"I feel good I was the first one to do it," Dungy said.
But then, like Manning, he slipped into the Colts' mantra.
"This may not have been our best team in five years," Dungy said, "but it was the closest and the most connected -- and it showed in the way we played.
"The disappointment you have along the way, it helps you appreciate it more after you finally do achieve it."
After reaching the playoffs the past four seasons under Dungy, the Colts finally ran the table in a season when they were overshadowed by the San Diego Chargers and, during the regular season, even the Bears.
Odds and Ends

Only three Super Bowls have had 100-yard rushers on both teams. They are:

Year

Player, Team, Yds

Player, Team, Yds

2007
Dominic Rhodes, IND, 113
Thomas Jones, CHI, 112
1991
Ottis Anderson, NYG, 135
Thurman Thomas, BUF, 102
1969
Matt Snell, NYJ, 121
Tom Matte, BAL, 116
Only three players have scored touchdowns for two different teams in the Super Bowl. They are:

Player

Team, Year

Team, Year

Muhsin Muhammad
CAR, 2004
CHI, 2007
Ricky Proehl
StL, 2002
CAR, 2004
Jerry Rice
S.F., 1989, '90, '95
OAK, 2003
The Bears scored the fastest in Super Bowl history. Here are the quickest scores:

Time

Team, Opp.

Year

0:14
CHI vs. IND
2007
1:24
S.F. vs. S.D.
1995
1:57
DEN vs. WAS
1988
3:32
G.B. vs. N.E.
1997
4:02
G.B. vs. DEN
1998
Indianapolis rookie running back Joseph Addai easily could have been named MVP; he caught 10 passes for 66 yards and carried 19 times for 77 yards. Or he could have split it with fellow running back Dominic Rhodes, who came off the bench with 113 yards and a touchdown on 21 carries. It was his first 100-yard game since 2001 and only the sixth of his career.
Two weeks ago, the Colts were burned for an 80-yard kickoff return by the Patriots'
Ellis Hobbs. One of the leading questions heading into Super Bowl XLI was this: Would Indianapolis kick to the Bears' scintillating rookie Devin Hester? The answer came about three seconds into the game.
Adam Vinatieri kicked away, and Hester settled under the ball on his own 8-yard line near the left sideline. Showing great patience, Hester ran toward the middle of the field, then faked
Marlin Jackson off his feet, feigning left and cutting right. After sprinting past falling Vinatieri, Hester was in the clear -- so much that he was able to watch the last 20 yards of his achievement on the massive electronic screen above the end zone.
It was the seventh touchdown return for Hester -- in his 19th professional game. Fourteen seconds into the game, the Bears led 7-0. Arrogance or stupidity on the part of the Colts? On their next kickoff, they squibbed it down the middle. Later, when the Bears tried to sneak Hester up into the second tier of returners, the Colts recognized it and kicked deep to Rashied Davis.
"We talked about it last night," Dungy said. "'There will be some storms we might have to weather.' Well, we didn't panic."
Return time

Hester

Eight players have now returned kickoffs for touchdowns in Super Bowl history, but the Bears' Devin Hester is the first to do it on the opening kick. Here are the KO returns for TDs in the Super Bowl:

Player, Team

Opp.

Yds

Super Bowl

Fulton Walker, MIA
WAS
98
XVII
Stanford Jennings, CIN
S.F.
93
XXIII
Andre Coleman, S.D.
S.F.
98
XXIX
Desmond Howard, G.B.
N.E.
99
XXXI
Tim Dwight, ATL
DEN
94
XXXIII
Ron Dixon, NYG
BAL
97
XXXV
Jermaine Lewis, BAL
NYG
84
XXXV
Devin Hester, CHI
IND
92
XLI
Manning weathered a rugged first series but got the Colts even, well, almost. Hit by
Tank Johnson as he released, Manning floated a puntlike pass down the middle to Reggie Wayne, which he caught because Harris inexplicably broke the wrong way. It was good (very good) for a 53-yard touchdown, but the Colts couldn't handle the snap-hold exchange and it stayed at 7-6.
After Bears running back Thomas Jones broke one for 52 yards -- Chicago's longest run of the season -- Grossman threaded a sweet little pass across the middle to Muhsin Muhammad, just inside cornerback Nick Harper for a 4-yard touchdown. Make that 14-6. Three touchdowns had been scored inside the game's first 11 minutes.
Then the Bears' offense began to deteriorate. None of Chicago's next five possessions produced points. They ended this way: fumble, punt, punt, punt, fumble. Remarkably, the Bears escaped the first half with just a two-point deficit. The Bears' attack took a hit when Cedric Benson
injured his left knee in the first quarter and was ruled out for the rest of the game. Chicago had counted on pounding the Colts with the running game.
The Colts' offense gradually found an equilibrium and scored on a 29-yard Vinatieri field goal, followed by a 1-yard run by Rhodes. Chicago's defense bent dangerously as the second half opened, but again survived by allowing only a 24-yard field goal by Vinatieri to make the score 19-14.
Jones then picked up a first down, the Bears' first in more than 25 minutes and had a second-and-1 at the Colts' 45-yard-line and, for some reason, Chicago decided to pass. Defensive tackle
Anthony McFarland, with a spin move reminiscent of Dwight Freeney, sacked Grossman for an 11-yard loss. On the very next play, Grossman fumbled, picked up the ball, stumbled and was stopped by defensive end Robert Mathis for another 11-yard loss.
The Colts, inexorably, reeled the game in. Rhodes broke a 36-yard run, but the Bears made another stand and Vinatieri kicked another field goal. Yet, at 22-14, it was still a one-possession game.
It was still a one-possession game after Robbie Gould kicked a 24-yard field goal, but then Grossman effectively ended the game by throwing that interception to Hayden. His 56-yard, sideline-skirting return gave the Colts their first insurmountable lead.
"I was just thinking about getting into the end zone," Hayden said. "We stepped up the whole postseason where we just made the plays and the defense buckled down."
Manning, who had lost six of nine playoff games coming into this season, won all four of his postseason games this time through.
He now will be remembered in the category of John Elway, who won Super Bowls in his final two seasons. He has distanced himself from Miami Dolphins quarterback Dan Marino, who owns many important career records but never earned a Super Bowl ring.
"He did what he did all season," Colts president Bill Polian said. "He overcomes adversity. Whatever people throw at him, he handles it."
Although Manning repeatedly declined to discuss his legacy, Dungy was more than happy to share his thoughts.
"If people thought that [Manning's career was incomplete without a Super Bowl victory], that's just wrong," Dungy said. "But now, he's done it. He's a Hall of Fame quarterback, one of the best that's ever played the game."
Game Notes
Colts starting cornerback Nick Harper and right
tackle Ryan Diem suffered ankle injuries in the first half. Tight end Ben Utecht also left early in the third quarter with bruised
his ribs. Bryan Fletcher came in for him. … A parade to honor the Colts will be held on Monday afternoon in downtown Indianapolis.