HALL OF FAME GAME, Preseason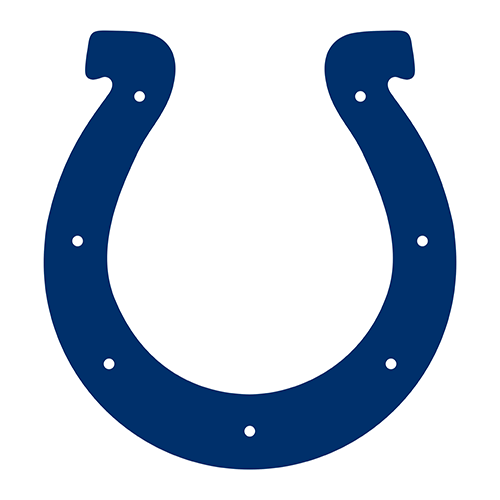 | | 1 | 2 | 3 | 4 | T |
| --- | --- | --- | --- | --- | --- |
| IND | 3 | 10 | 3 | 0 | 16 |
| WSH | 7 | 2 | 7 | 14 | 30 |

Redskins rookie Brennan throws 2 TDs in comeback against Colts
CANTON, Ohio (AP) -- A day after a couple of old Redskins were honored, a couple of new ones put a fitting capper on Hall of Fame weekend.
Rookie Colt Brennan threw two touchdown passes in the second half, leading new Washington coach Jim Zorn and the Redskins to a 30-16 victory over Indianapolis in Sunday night's Hall of Fame Game.
Winning seemed like an appropriate tribute to two of the Redskins' most revered players, Art Monk and Darrell Green, who were inducted into the Hall of Fame along with former Kansas City cornerback and Redskins assistant coach Emmitt Thomas on Saturday. The other inductees were linebacker Andre Tippett, tackle Gary Zimmerman and defensive end Fred Dean.
"Taking my first snap, I went to the line, took a deep breath and thought to myself, 'Just have fun out here tonight,' " Brennan said. "And I had a lot of fun."
So did the huge contingent of Washington fans who turned Fawcett Stadium into a makeshift version of FedEx Field.
The debuts of Zorn and Brennan produced exactly what the Redskins had hoped for -- even if it was a meaningless preseason game.
Zorn, who replaced retired Hall of Fame coach Joe Gibbs, wanted to use the league's preseason opener to get in sync with his coaches and players. He did better than that. His team scored the final 21 points.
And Brennan, the former Hawaii quarterback and Heisman Trophy finalist, was nearly flawless. He was 9-of-10 for 123 yards with two touchdowns and a near perfect quarterback rating of 157.5.
"More than his throws, what I was pleased with is how he was looking to the right guy when he was backpedaling," said Zorn, a former NFL quarterback. "He knew the plays, knew the routes. He should feel very good about his performance."
Indy played without seven starters including injured two-time league MVP Peyton Manning, 2007 defensive player of the year Bob Sanders, former league sacks champion Dwight Freeney and record-setting receiver Marvin Harrison. They also lost Pro Bowl running back Joseph Addai with a head injury after their second offensive play.
Coach Tony Dungy pulled the rest of his starters after one series. Jim Sorgi, who replaced Manning, was 7-of-10 for 66 yards before leaving after Indy's 16-play opening drive.
"I didn't know how long I was going to play, but that first series was a long one," Sorgi said. "Coach said that was enough to get my work in. I was happy to get to play with a lot of the more experienced players."
The Redskins were missing all four starting defensive linemen; linebackers London Fletcher and Rocky McIntosh, cornerback Carlos Rogers and safety LaRon Landry.
Aside from Brennan, it wasn't pretty.
After recovering an onside kick to open the game, Washington's quick-hitting opening drive -- a 14-yard completion, a 17-yard run and a 20-yard touchdown pass from Jason Campbell to a spinning Antwaan Randle El -- made it 7-0.
Then things bogged down for the Redskins without their top two running backs, Clinton Portis and Ladell Betts, and their top draft pick, receiver Devin Thomas. Washington's only other first-half score came when Colts rookie Jamey Richard snapped the ball over the head of quarterback Quinn Gray and through the end zone for a safety.
But the Colts had their own problems. They couldn't capitalize on several time-consuming drives, settling for field goals and leaving the door open for Brennan to rescue the Redskins.
Adam Vinatieri made two field goals for the Colts and Adam Crossett made one. Their only touchdown came on a 30-yard pass from Gray to Onrea Jones, who tiptoed the sideline and got into the front corner of the end zone.
"We did a lot of good things, a lot of things to be pleased about," Dungy said. "There's always the mistakes and that's what we've got to work on."
Brennan entered midway through the third quarter and eight plays later hooked up with Maurice Mann on a 20-yard TD pass to tie the score at 16. On the next series, Brennan took the Redskins 88 yards and scrambled around long enough to thread a 5-yard touchdown pass to Marcus Mason, making it 23-16 with 10:22 to go.
Matterral Richardson sealed the victory by picking off Jared Lorenzen and sprinting 38 yards for a touchdown with 1:50 to go -- an ending that Green and Monk might have concocted.
And one that all of Washington wanted.
"For the first game, I don't have anything to be disappointed about," Zorn said. "I was excited to have a big turnover for a touchdown at the end. That shows the guys playing it all the way through."
Game notes
Washington remained perfect in Hall of Fame Games, improving its all-time record to 5-0. ... Indianapolis has not won a preseason opener since 2004. ... Colts rookie Mike Hart ran four times for 53 yards, an average of 13.3. ... Mason and Rock Cartwright were the only Redskins to carry the ball. Mason ran 18 times for 98 yards, while Rock Cartwright carried 13 times for 58 yards. ... Two of Washington's tackles were injured. Stephon Heyer sprained a knee, and Todd Wade sprained his ankle.