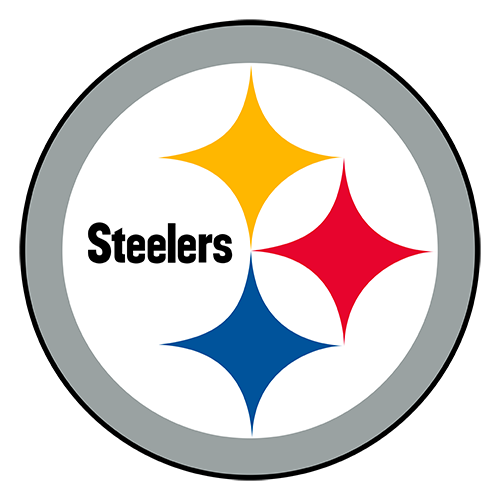 LANDOVER, Md. -- The starting quarterback completed one pass. The second- and third-stringers each threw an interception. Only in the preseason can the No. 4 guy get such a great chance to save the day.
Undrafted rookie Chase Daniel, fighting the odds to earn a Washington Redskins roster spot, threw two touchdown passes long after the starters had left the game, overcoming another challenging night for the first-team offense in Saturday's 17-13 win over the Pittsburgh Steelers.
"It's something you dream about since I was 6 or 7, is playing professional football," said Daniel, who placed fourth in the Heisman Trophy voting as a junior at Missouri. "And in none of my dreams did I think I'd go out there and throw two touchdowns in my first NFL game."
Over in the Steelers locker room, there was excitement over a player who didn't even have his own locker. Stefan Logan, a first-year player from South Dakota who stands maybe 5-foot-6, averaged 39 yards on four kickoff returns and 12 yards on four punt returns.
"Coach let me know a few days before the game he was going to give me a shot at kickoff return and punt return," said Logan, whose dressing area consisted of a chair below his number taped to the wall. "I told my mom, I was so excited. I told all my friends. They said when you get the ball, you're going to make something happen and I know you're going to make this team because you go at it so hard."
Of course, there's a decent chance neither Daniel nor Logan will make the opening day roster, so a better prognosis for the regular season came from the first quarter, when the starters were still in the game.
Willie Parker had a 3-yard touchdown run for the Steelers, and Pittsburgh's first-team defense looked in regular season form. The Redskins, shut out 23-0 by Baltimore last week, were happy to get a field goal out of the opening drive, although they needed a fake punt on fourth-and-10 to get the ball down the field.
Washington coach Jim Zorn said his team played with more passion than they did a week ago and initially called Jason Campbell's performance "very good" -- before realizing the quarterback's final numbers: 1 for 7 for 10 yards.
"I thought he stood in strong," Zorn said. "Overall, there was not a lot of production, but I thought he was still in command of what we were trying to do."
With Ben Roethlisberger watching from the sideline -- unable to play after a teammate stepped on his Achilles' tendon during practice this week -- Charlie Batch went 5 for 14 for 63 yards in three series for the Steelers. The drive that led to a touchdown was celebrated with thousands of Terrible Towels, twirled by Pittsburgh fans who again found plenty of prime seats at the Redskins' stadium.
The Terrible Towels were a dominant part of the scene last year when Pittsburgh beat Washington on a Monday night in the regular season. For this game, the Redskins retaliated by distributing 50,000 "Redskins Rally towels" -- resulting in alternating waves of yellow and white throughout the game. The towels also served a practical purpose: Heavy rains fell for much of the first quarter.
Zorn seemed bent on scoring right away, no matter the method. The first play from scrimmage was a deep pass to Malcolm Kelly, broken up by Troy Polamalu. Zorn needed a fake punt to keep the drive alive, and the offense moved all the way to the 2 yard line before Keyaron Fox stopped Ladell Betts on third-and-1. Rather than go for the touchdown on fourth down, Zorn sent on Shaun Suisham to kick a 20-yard field goal.
"We got to get a touchdown and finish a drive," said Clinton Portis, who ran for 26 yards on five carries after sitting out last week. "If we have another big drive, of course we have to finish. We cannot get stopped at the inch line and come up with three points."
The second half belonged to Daniel. No. 2 QB Todd Collins and No. 3 Colt Brennan each had a pass picked off, but Daniel went 6 for 8 for 58 yards with touchdowns to fellow rookie Marko Mitchell and tight end Fred Davis. Zorn said Daniel has a shot at the No. 3 job, but Daniel knows he's also auditioning for other teams.
"It's just good to go out there and get on some film," Daniel said. "I've got three series under my belt. I still made some mistakes out there; that'll come along with experience. I've got a long way to go."
Across the way, the same could be said for Logan.
"I'm glad I got a chance to showcase what I can do on a wet, rainy night," Logan said. "And once it's dry, I'll do a lot better."
Game notes
Redskins injuries: RB Betts (back strain) and FB Mike Sellers (bruised right knee). ... Steelers injuries: OL Jeremy Parquet (rib) and QB Dennis Dixon (right shoulder). ... Pittsburgh's LG Chris Kemoeatu also missed the game with a rib injury, and RB Mewelde Moore remained out with a hamstring injury.