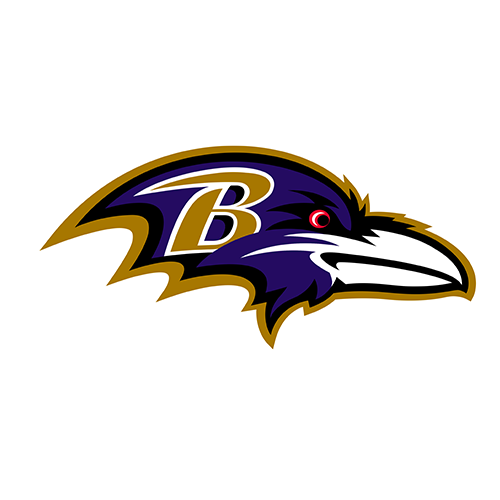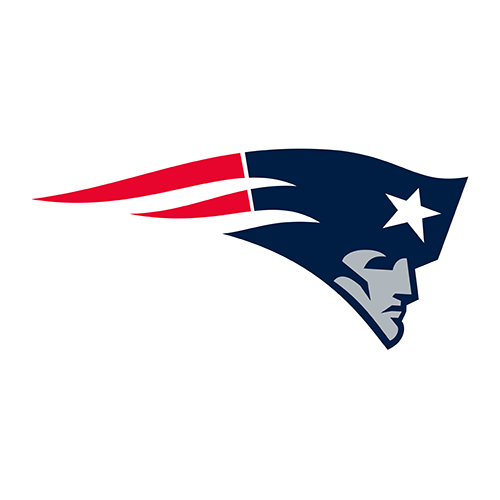 Ravens' fast start puts Pats on heels, out of playoffs
FOXBOROUGH, Mass. -- In a matter of minutes, the Patriots went from being the team of the last decade to looking old, overmatched and, oddly, inept.
Fans sat in frozen silence. Barely into their seats, they saw the shocking truth on the scoreboard.
Five minutes into the game, New England trailed the Baltimore Ravens 14-0. Just one minute later the crowd came to life, booing Tom Brady and his teammates who hadn't lost a playoff game at Gillette Stadium.
Until Baltimore's 33-14 win Sunday in the AFC playoffs.
"I'd have been booing us, too, the way we played," Brady said. "Playing the way we played today, we weren't going to beat anybody."
From the very first play, Ray Rice and the running Ravens took control.
Rice ran 83 yards for a touchdown, Brady had three of his four turnovers in the first quarter and Baltimore had knocked off the team that had changed into an inconsistent, mistake-prone group this season.
"Their era is not over, they know how to win," Rice said, "but for the Ravens, to beat the New England Patriots set a precedent. We'll always remember this win."
The Ravens (10-7) were only slight underdogs to the team that won three Super Bowls from 2002 through 2005. That myth faded as quickly as Baltimore charged into their early lead in a game that began with a wind chill that made it feel like 8 degrees.
Rice and his running mates heated up early.
"One thing we said as an offense is we want to start games fast," Rice said. "I wanted to be the guy today to start fast, whether it was a 5-yard run or an 83-yard run. I wanted to be the guy to say this will be a fast-tempo game. We want the other team to play catch-up to us."
Now, if they beat Indianapolis and Peyton Manning next Saturday night, they'll reach the AFC championship game for the second straight year as a wild-card team.
"We'll enjoy it," safety Ed Reed said, "and I know what's next. No. 18 is coming. I know it, and he knows we are coming."
Not even Brady, the NFL Comeback Player of the Year, could overcome his mistakes and the absence of the league's leading receiver Wes Welker. Brady was 23 of 42 for 154 yards, two touchdowns passing and three interceptions.
But it was hardly a one-man collapse.
Randy Moss, covered tightly by Domonique Foxworth, caught only five passes for 48 yards. The Patriots defense was so porous, allowing 234 yards rushing, that Joe Flacco only had to throw 10 passes, completing four for 34 yards. Rice rushed 159 yards for a team that averaged 182.6 on the ground in its previous five games.
"All of us that participated in the game are accountable for our performance," Patriots coach Bill Belichick said, "and I don't think anybody felt very good about it, players, coaches, anybody."
The Patriots (10-7) tried to rev up the crowd by sending the injured Welker onto the field on crutches for the opening coin toss. It didn't work. Six minutes into the game the crowd was booing the team that hadn't lost at home all season.
By the end of the first quarter it was 24-0.
"Any time we get a lead, it's hard to come back on our defense," the third stingiest in the league, linebacker Ray Lewis said.
The Patriots received the second-half kickoff trailing 24-7. But Brady threw his third interception, matching his career playoff high, and Dawan Landry returned it 42 yards to set up Billy Cundiff's 23-yard field goal.
Brady then threw his second touchdown pass to Julian Edelman, Welker's replacement, covering 1 yard. But Willis McGahee added a 3-yard score with 10:32 left to cap the scoring.
The Ravens, who lost the AFC title game to Pittsburgh last year, will try to make up for a 17-15 loss to the Colts in Baltimore on Nov. 22.
Since then, the Ravens are 5-2 after Rice, McGahee and Le'Ron McClain outran and overpowered the Patriots. Rice ran for two touchdowns and McGahee and McClain one each.
Brady was 7-0 in playoff games at Gillette Stadium, and the Patriots were 8-0 there this season. They also had won their last 11 home playoff games there and at Foxborough Stadium since their last loss in 1978.
And they had never lost to the Ravens, home or away, in their other five matchups. Now they've lost two straight playoff games -- starting with their 17-14 Super Bowl loss to the New York Giants two years ago -- for the first time since 1998-99.
The rout was nothing like the last big game between the teams when the Ravens nearly ruined the Patriots' quest for the first 16-0 regular season in NFL history. The Patriots won that in Baltimore 27-24 in the 12th game of 2007 on Brady's touchdown pass to Jabar Gaffney with 44 seconds left.
On Sunday, the Ravens' dominance left little room for a Patriots rally.
The Ravens pressured Brady into mistake after mistake, and not one penalty was called against them for being too physical with the NFL's 2007 MVP who missed all but the first quarter of last season's opener with a left knee injury. After the Patriots' 27-21 win over the Ravens in Foxborough on Oct. 4, Lewis complained about roughing the passer penalties that helped the Patriots on two touchdown drives.
Brady has played much of the time since then with injuries to his ribs and a right finger. That affected his accuracy, leading to an inconsistent season.
"I don't think it's anything that he wants to talk about," Patriots running back Kevin Faulk said. "A lot of people play with injuries and he's going to tell you the same thing."
Without Welker, the NFL leader with 123 catches, Brady was missing his most reliable receiver who bailed him out time and time again. Welker wouldn't have kept the Patriots from falling behind 14-0.
Rice scored on the first offensive play and Brady fumbled the ball on the fourth play when he was sacked by Terrell Suggs, who recovered it. Five plays later, all runs, McClain scored from 1 yard.
After the teams exchanged punts, Brady threw another interception when he was pressured by Jarret Johnson. Chris Carr caught it and the Ravens needed just six plays for Rice to score from 1 yard.
"Everyone expected to win," Carr said. "The more we watched film, we would tell each other during the week that we felt we were better than this team."
But so much better so early in the game?
"I was surprised we were up 24 to zip," he said.
So were the fans, many of whom had left long before the game -- and the Patriots' season -- ended.
Game notes
Shawn Springs and Sam Aiken of the Patriots did not return after suffering head injuries. ... Mark Clayton, Derrick Mason, McGahee and McClain each caught one pass for Baltimore. ... Edelman is the first Patriots rookie with two touchdowns in a postseason game.
Gillette Stadium
1:00 PM, January 10, 2010
Coverage: CBS
Attendance: 68,756
Capacity: 65,878