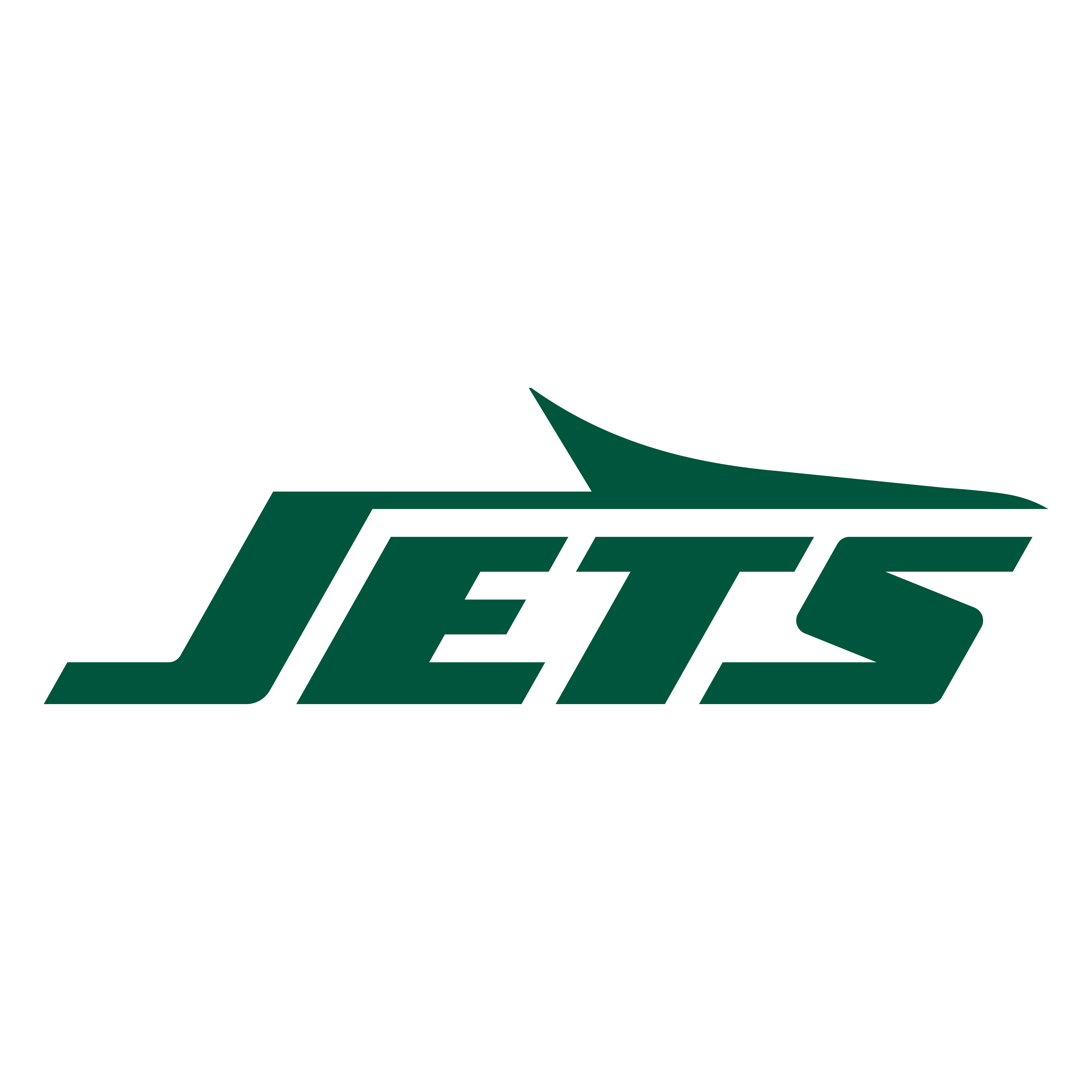 Struggles continue for Mark Sanchez, Jets' offense in likely final tuneup
EAST RUTHERFORD, N.J. -- Mark Sanchez and the New York Jets' offense started slow and sputtered often.
Again.
Washington's Albert Haynesworth hasn't been happy with his situation, either. But it appeared the big defensive lineman was calling a bit of a truce with coach Mike Shanahan after the Redskins' 16-11 victory over Jets in a snoozer Friday night.
"I'm going over for dinner to his house, probably tonight," Haynesworth said. "We'll sit, have a cigar and talk. What I said last week is behind me. I don't even remember what I said."
Haynesworth, who missed numerous practices because of a failed conditioning test, a sore knee and then an illness, said Shanahan underplayed his medical condition.
Reports said Haynesworth was suffering from a muscle condition called rhabdomyolysis, but Shanahan told AOL Fanhouse last Sunday he was "not aware of that." Shanahan had given various reasons for Haynesworth's inability to practice, eventually attributing it to a headache.
Haynesworth complained about being out with the backups in the third quarter of Washington's 23-3 loss to Baltimore last week. He was on the field with the starters late in the opening quarter of this one.
"That's what they wanted to do this week, so I practiced a lot at end to get a feel for it," said Haynesworth, who entered the game with about 2 minutes left in the first quarter and finished with one tackle. "I still got a lot of work to do."
So do the Jets, whose late touchdown was only their second in three preseason games.
"We know nothing's going to come easy," wide receiver Jerricho Cotchery said. "This is going to be a stepping stone for us."
Far from the explosive offense many of the Jets predict they'll be, New York struggled until Sanchez connected with Dustin Keller for a 10-yard touchdown early in the fourth quarter.
"We're not overwhelmingly pleased," Sanchez said, "but at the same time, I'm glad we got the chance in the second half to put together a nice little drive, play into the fourth quarter and score."
New running back LaDainian Tomlinson downplayed the Jets' offensive woes.
"I think one thing people need to understand is we've been very vanilla this preseason," said Tomlinson, who had 86 yards on 11 carries. "We won't really gameplan until the season starts, so we're doing fine."
Larry Johnson, competing with Clinton Portis and Willie Parker for a spot in the backfield for the Redskins (2-1), caught a screen pass from Richard Bartel and rumbled 15 yards for the winning score with 2:13 left.
"It's always good to win, so I feel good on that aspect," wide receiver Santana Moss said.
Looking to rebound from a poor performance against Carolina last weekend, the Jets (1-2) were hurt by four turnovers and missed opportunities.
"You're not going to win too many games, if any games, if you turn the ball over four times," Jets coach Rex Ryan said. "That was the critical stat that jumps out."
Ryan could hardly be confident in his offense after another preseason clunker. Sanchez finished 13 of 21 for 139 yards and an interception in just over three quarters for the Jets.
Rex Grossman started for the injured Donovan McNabb for Washington, and went 8 of 16 for 111 yards. Without McNabb, who missed the game with a sprained left ankle, the Redskins' first-team offense couldn't do much against the Jets' starters on defense, but Washington still led in the fourth quarter.
"He was good, calm and collected," Redskins center Casey Rabach said of Grossman. "He managed the ball really well and he made some really good throws. Obviously, there were some drops here and there."
After Graham Gano's third field goal of the game gave Washington a 9-5 lead with 6:46 left in the third quarter, Sanchez and the offense were given one more chance to get something going.
This time, they delivered. Finally.
Sanchez completed three third-down passes -- a situation the Jets were only 1 of 7 until that point. On third-and-9 from the 20, Tomlinson caught a 9-yard pass for a first down to end the third quarter.
After Shonn Greene's 1-yard run, Sanchez found Keller over the middle, and the tight end stretched the ball over the goal line to give New York the 11-9 lead with 14:18 left -- but Nick Folk clunked the extra point attempt off the left upright.
"That's Ripley's," Ryan said. "That's a believe-it-or-not right there."
Sanchez got the Jets down to the Redskins 13 midway through the second quarter, but made a bad throw intended for Keller that was intercepted by DeAngelo Hall.
"It was kind of a matchup zone," Hall said. "I was able to read the quarterback's eyes. I saw that was the route he wanted. I was able to come off the fade route and jump the tight end."
Washington took advantage, converting the turnover into points with Gano's 42-yard field goal with 5:10 left that made it 6-3.
"It's just frustrating when you turn the ball over like that," Ryan said. "It just kills you."
Right after the 2-minute warning, Grossman couldn't handle a shotgun snap that tipped off his hands and bounced into the end zone. The Redskins quarterback kicked the ball out of the back of the end zone for a safety -- making it a 6-5.
Game notes
Jets LB Calvin Pace suffered a foot injury and Ryan said he will likely miss a few weeks. ... Folk attempted a 62-yard field goal, but was a few yards short just before halftime. ... Johnson had 42 yards on nine carries, while Parker got the start and had eight rushes for 16 yards.