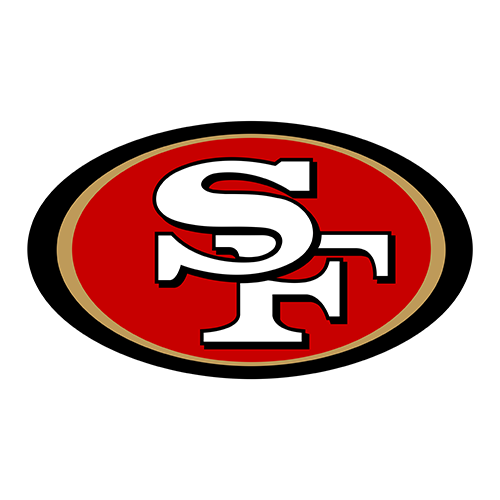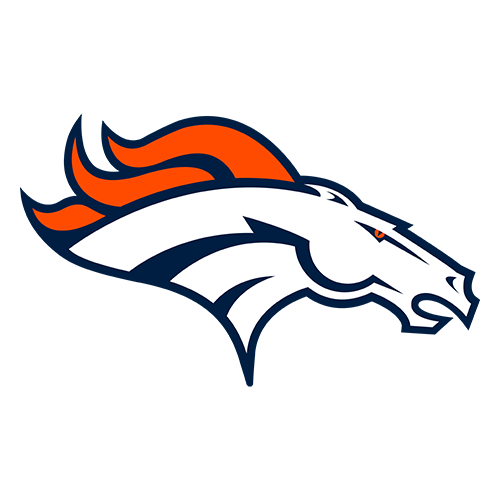 Peyton Manning throws first two TDs, but Broncos fall to 49ers
DENVER -- That's the Peyton Manning the Denver Broncos and their fans have been waiting all summer to see. Magnificent. A machine. On the money. And no longer just a memory.
Manning was close to perfect in his final regular-season tuneup Sunday, throwing his first two touchdown passes for the Broncos in a 29-24 loss to the San Francisco 49ers.
In less than a quarter of work, Manning completed 10 of 12 passes for 122 yards, including TD tosses of 10 and 5 yards to Eric Decker, and the only two misses were a dropped pass by Joel Dreessen and an errant throw to Brandon Stokley, who was held on the play but didn't draw the flag.
After managing one TD to go with four turnovers in his first seven possessions this preseason, Manning drove the Broncos (1-2) to scores on all three of his series, then put on his visor with 46 seconds left in the first quarter after staking Denver to a 17-0 lead.
"I thought we did some good things today," Manning said. "We moved the ball pretty well and we got two touchdowns. It would have been nice to get three, had to settle to for a field goal. I thought the running game was good. Willis (McGahee) made some nice runs, had some nice holes by the offensive line, the receivers made some nice plays, as well."
The Broncos finally showed more than just a glimpse of the offensive firepower they can have with the four-time MVP under center.
"I think it was nice just to start fast and finish off some drives and put some points on the board and play some good football," Stokley said. "I think that was more important than him throwing the first touchdown pass."
The Broncos mixed up their looks, throwing in some no-huddle with four-wide receiver sets, using fullback Chris Gronkowski at the point of attack and sending tailback Lance Ball out wide to run routes like a receiver.
"That's what this preseason is for. You want to win the game but you want to get a look at different players," Manning said. "No matter what grouping we were in we showed we could move the ball."
Alex Smith threw a 49-yard TD pass and David Akers kicked five field goals for the Niners (2-1), who outscored the Broncos' backups 19-0 in the second half but lost wide receiver Ted Ginn Jr. to an ankle injury early in the second half.
For the second straight week, the Broncos' backups were awful. They've now been outscored 40-0 after halftime in the last two games.
Denver's first drive stalled when the replacement officials failed to whistle cornerback Carlos Rogers for a blatant hold on a third-down pass to Stokley, and the Broncos settled for Matt Prater's 53-yard field goal.
Manning was money after that.
He completed all six of his passes for 83 yards on a long drive that ended with his first touchdown throw in orange and blue, a 10-yard strike to Decker, who beat Rogers across the middle. The highlight of drive was a 38-yard pass to Ball, who beat linebacker Larry Grant.
Ball, though, bruised his ribs on the play and didn't return. He said afterward he was fine.
So was Manning, who was blasted by linebacker Parys Haralson in the chest right as he released his longest pass of the preseason. After Ball came down with it, Manning bounced right up, raced downfield, lined up in the no-huddle and hit running back Willis McGahee for 14 yards to the San Francisco 12.
It was the second time Manning, who missed all of last season with a neck injury that required four operations, had been hit hard in the preseason, and both times shook off the cobwebs and responded with a big pass for the first down.
"The offense was excited to move the ball," Manning said. "We had some rhythm, we huddled today yet we still played at an up-tempo pace."
Linebacker Wesley Woodyard recovered a fumbled snap for the Broncos at the San Francisco 24, and four plays later, Manning found Decker wide open by the back left pylon for his second touchdown and a 17-0 lead over the 49ers.
The Broncos' onside kick backfired when Matthew Willis touched the ball about a yard early, and Smith found tight end Vernon Davis all alone along the left sideline for a 49-yard score on the next snap.
"I was surprised," Niners coach Jim Harbaugh said of the Broncos' onside kick in the preseason. "But I'm glad they did it. It's good for us because you always have to be aware of it."
Manning said he'd have gone out for another series had the Broncos recovered the onside kick. When they didn't, his day was done.
"I feel very comfortable where he is and rather than put him out there in harm's way, we took him out," Broncos coach John Fox said.
Caleb Hanie, locked in a backup battle with rookie Brock Osweiler to serve as Manning's primary understudy, underthrew Decker and former Broncos cornerback Perrish Cox intercepted at midfield. That led to Akers' first field goal, from 33 yards out. Hanie bounced back to throw a 5-yard TD pass to Dreessen that made it 24-10 at halftime.
"I don't want to say it's just the preseason because this is a time to get better," Niners linebacker Ahmad Brooks said. "It's a time you can really showcase what your team is capable of doing. I don't know but it's been a scary start to this point."
Smith finished 5 of 7 for 69 yards, and his pocket of protection was much better than it had been during the preseason.
"It was a little hard to get in a rhythm," Smith said, who was sacked just once. "I thought the young guys did a great job in the second half. We have some stuff to clean up obviously."
San Francisco's ground game, which had gained an NFL-best 378 yards through the first two weeks of the preseason, was stymied by the Broncos. With LaMichael James (left ankle) and Brandon Jacobs (left knee) sitting this one out, the 49ers were held to 14 yards on nine first-half carries, including two runs for minus-4 yards by Frank Gore.
That all changed after halftime as the Niners finished with 139 yards rushing. Anthony Dixon had a 26-yard TD run and Akers kicked field goals of 45, 21, 32 and 44 yards while the Broncos sputtered once again with Manning on the sideline.
Game notes
Manning's passer rating of 148.6 was nearly 100 points higher than what it was (48.8) in the first two preseason games. ... Broncos rookie RB Ronnie Hillman made his preseason debut after dealing with a pulled right hamstring and gained 29 yards on 10 carries. "I'll plan on playing better next week and playing a lot faster," Hillman said. ... X-rays were negative on Ginn's right ankle. ... Rookie CB Omar Bolden bruised his left knee.