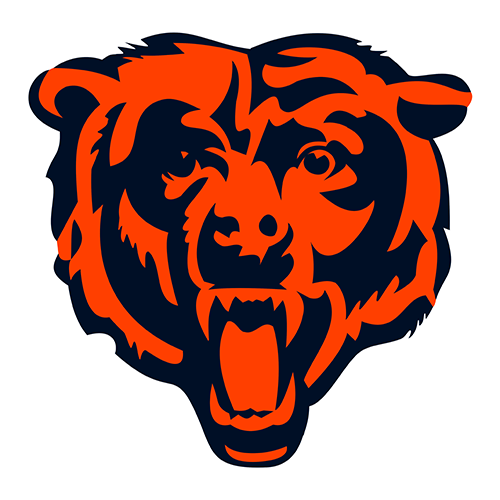 CHICAGO -- Jay Cutler realizes time is not a luxury for the Chicago Bears. They'd better be quick studies or they'll be in trouble.
Cutler looked shaky again and the defense came through, harassing Philip Rivers early on and setting the tone for the Bears in a 33-28 preseason victory over the San Diego Chargers on Thursday night.
All eyes remain on the quarterback after the Bears made some big changes on offense in the offseason, hiring coach Marc Trestman to replace Lovie Smith and revising their line.
"There are certain plays we're running for the first time against a live defense other than the Bears'," Cutler said. "There are certain things you just have to experience. Sometimes you make mistakes, and sometimes it's going to go off without a hitch. When I was in Denver, we ran that offense for three years. Year 3, I think all of us had a great grasp of it. We don't have that luxury right now."
So far, the results are mixed at best. With that in mind, here are five things we learned from the game:
1. THE BEARS' OFFENSE REMAINS WORK IN PROGRESS: The Bears hoped Trestman could invigorate the offense and get the most out of their quarterback.
Through two preseason games, the results are mixed. Cutler played a quarter and completed 4-of-5 passes for 38 yards and a touchdown, but the only receiver he targeted was Marshall.
Field position played a role in that, as did the Bears not wanting to show too much of their playbook. Still, that's not a good sign for a team that wants to distribute the ball more evenly this year. Nor was Cutler getting intercepted trying to hit Marshall in double coverage.
On a more positive note, Matt Forte ran for 74 yards and a touchdown on eight attempts after carrying just once in a loss at Carolina in the preseason opener.
His 58-yard run around the left end set up the game's first touchdown, a 5-yard strike from Cutler to Marshall, who had offseason hip surgery and sat out last week.
2. LINING UP: Rookies Kyle Long and Jordan Mills did nothing to hurt their chances at starting jobs at right guard and right tackle. Both held their ground. Trestman was noncommittal when asked if they'd earned starting jobs over Jonathan Scott and J'Marcus Webb. "You'll be very much aware of where we think we are by how we go about practicing next week," Trestman said.
3. CHARGERS STILL COUGHING IT UP: No matter how hard Philip Rivers tried to downplay it, the fact remains that the Chargers can't hang onto the ball. It's been a big issue the past few years, and they committed four turnovers in this game.
"I think that can be over analyzed," Rivers said. "They are what they are, but I don't see it as a step back. I have seen some bad play and non-rhythmic offenses in the preseason, then they have great years, and I have seen some great drives in the preseason and they all go for nothing in the regular season."
Rivers got swarmed as soon as he stepped on the field. He was 5 of 9 for 50 yards with an interception, and he lost a fumble on a sack by Shea McClellin, leading to a 3-yard run by Forte that made it 14-0 near the end of the first quarter.
Backup Charlie Whitehurst came in early in the second quarter and was 6 for 9 for 69 yards and a touchdown. He fumbled away his first snap, leading to a field goal by Robbie Gould, but he also led the Chargers on an 80-yard TD drive late in the half.
4. SPECIAL TEAMS STILL SPECIAL FOR BEARS: Even though they lost special teams coordinator Dave Toub, they still have that special knack under Joe DeCamillis. They had a blocked punt, four field goals from Robbie Gould, a 45-yard return by Devin Hester on the game's opening kickoff and a 100-yarder by backup Michael Ford that set up a touchdown. They also recovered a muffed punt.
In other words, it was a rough night for the Chargers' special teams.
5. MATHEWS MIGHT BE CHARGING BACK: The Chargers' Ryan Mathews carried nine times for 45 yards on Thursday after running for 19 on three attempts the previous week. OK, so that won't make anyone forget LaDainian Tomlinson, the man he replaced. But it's a start coming off a nightmarish season.
A Pro Bowl pick in 2011, he broke his right collarbone in the exhibition season a year ago and fractured his left collarbone in December. His total yards dropped from 1,091 to 707, and his average per carry went from 4.9 to 3.8.
"The way he is running the football that's what we're looking for from our back," coach Mike McCoy said.
---
Online: http://pro32.ap.org/poll and http://twitter.com/AP-NFL