EASTERN CONFERENCE SEMIFINALS - GAME 4
CAR leads series 3-1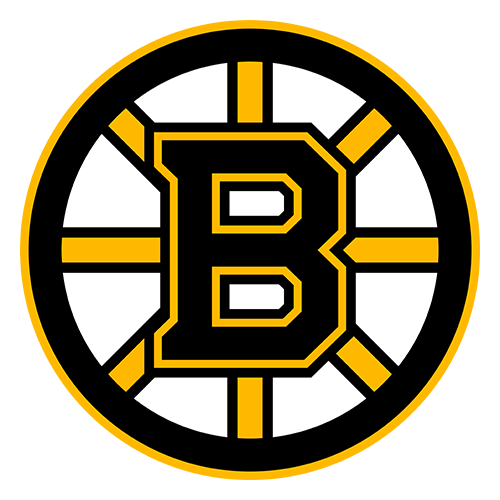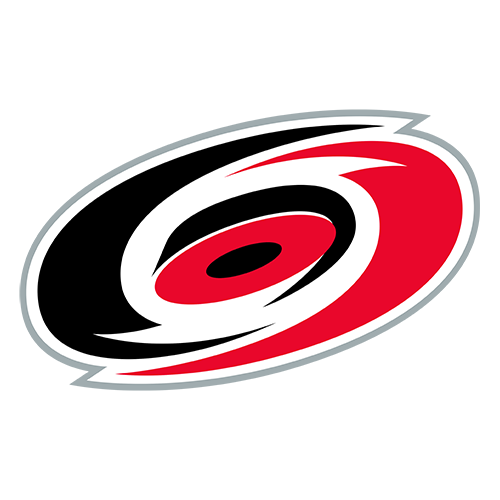 Staal clips Canes' scoring record as top-seeded B's near elimination
RALEIGH, N.C. -- There's a reason the Carolina Hurricanes call Jussi Jokinen's line the "Finnish line." Because of him, the Boston Bruins are nearly finished.
Jokinen scored the go-ahead goal for the second straight game and added two assists, and the Hurricanes pushed the top-seeded Bruins to the brink of elimination by pulling away late for a 4-1 victory Friday night.
Eric Staal scored two goals to break the club career playoff scoring record, and Sergei Samsonov added a goal for the Hurricanes. They lead the Eastern Conference semifinal series 3-1. Game 5 is Sunday night in Boston.
"We're going to keep getting them from [Jokinen] the rest of the way, too," Staal said. "It's still early. He's played phenomenal. He's really finding those areas and scoring key goals. You always have those guys in the playoffs, and he seems to be having that confidence."
Marc Savard scored for the Bruins, who have lost three straight since sweeping Montreal in the first round and winning the opener against Carolina.
"I think our team has probably picked the worst time of the year to play their worst hockey," coach Claude Julien said. "When you look at the whole team right now, there isn't anybody that has played up to their potential. ... You can see the frustration on the players right now, and it's certainly getting worse. This is something that has to be resolved before next game, and we don't have much time to do that."
If history is any guide, the Hurricanes can start making travel plans for either Pittsburgh or Washington.
They've taken 3-1 series leads twice before in franchise history and have advanced both times. Meanwhile, the Bruins haven't won any of the 21 series in which they've faced such a deficit.
"We've got to be realistic. In being realistic, you've got to know that you can do it," goalie Tim Thomas said. "We can win three games in a row. How many times in the season did we do it? ... We still have a chance."
Jokinen delivered another late goal for Carolina -- and this time, he left enough time to generate a couple of goals for his teammates, too.
The Finn capped a third-period burst that started when Anton Babchuk unloaded a slap shot from the left point. Rod Brind'Amour took a whack at it near the left post, and Jokinen swept it past Thomas and into an open net to make it 2-1.
The Hurricanes have become used to go-ahead goals from Jokinen, who won Game 3 with an overtime tap-in two nights earlier. In the series before that, he won Game 4 against New Jersey with an off-the-skate score with 0.2 seconds remaining, then scored to start Carolina's two-goals-in-80-seconds rally that beat the Devils in Game 7.
"It's been quite a ride the last three months and especially in the playoffs," Jokinen said. "But I'm not satisfied with it and how things are right now. ... We still have a long way to go."
Jokinen set up Samsonov for a backhander that made it a two-goal game with 5:29 left, and had one of the assists on Staal's second goal 70 seconds later. Staal weaved through several defenders and beat Thomas with a snap shot for his 40th career point in the playoffs, breaking the mark of 39 set by current associate head coach Ron Francis.
"Having a guy like Ronnie Francis on your staff, that's where it really makes a difference," Carolina coach Paul Maurice said. "[Francis] can go to him and say, 'Listen, you take care of these other things, and your numbers are going to be there and we're going to win more.' He started to do that, and since that time, [Staal has] just been fantastic."
Cam Ward made 20 saves in improving his career playoff record to 22-12.
Thomas finished with 27 saves for the Bruins, who were out to prove they still had plenty of fight left in them after losing their previous two. David Krejci seemed to personify that, pancaking Jokinen in front of Thomas just 3 1/2 minutes in.
That collision drew a roughing minor that ultimately backfired on the Bruins. Moments after Ward stuffed P.J. Axelsson on a breakaway, Staal snapped a shot on net -- Carolina's first of the night -- from the right circle, and it trickled past Thomas.
Game notes
Bruins RW Michael Ryder, who assisted on Savard's goal, had a point for the first time since Game 1. He had nine points in Boston's 5-0 start to the playoffs. ... Boston dressed D Shane Hnidy for the first time in the series. He replaced D Andrew Ference (lower body injury). ... D Tim Conboy was active for the first time in the series for Carolina, which dressed seven defensemen and scratched LW Ryan Bayda (flu).flu