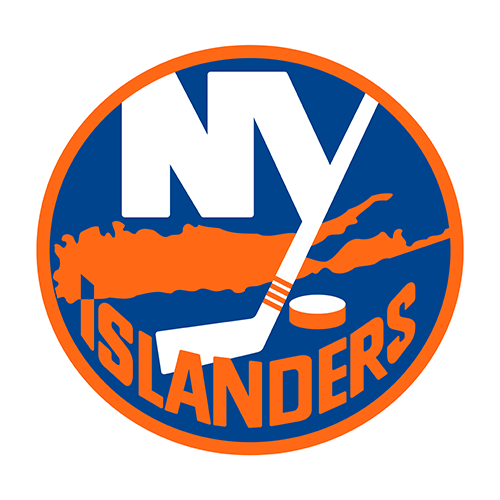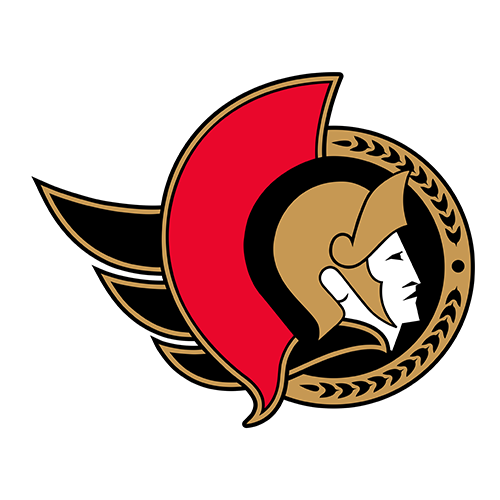 Snow earns first career playoff shutout
OTTAWA (AP) -- Very few people believed coach Peter Laviolette's
claim that the New York Islanders were better than the Ottawa
Senators.
---
In the playoff series opener, his team proved him right.
Dave Scatchard, Alexei Yashin and Shawn Bates scored, and Garth
Snow earned his first career playoff shutout to lead New York to a
stunning 3-0 victory over the top-seeded Senators on Wednesday
night.
One day after Laviolette proclaimed his eighth-place team was
superior than the Presidents' Trophy-winning Senators, the
Islanders backed him up.
"Our team on many occasions in big games has played big
games," Laviolette said.
Game 2 of the best-of-seven series is Saturday night in Ottawa.
Despite finishing 30 points behind the Senators who had 113, New
York got goals from Scatchard and Yashin in the first period. Bates
then scored midway through the second to knock Ottawa completely
off its game.
"We believe that you work for your breaks, and we were working
hard and rewarded for it," Islanders captain Mike Peca said.
Making his first playoff start in six years, Snow made a solid
save on Mike Fisher's backhand early in the game before Scatchard
gave the enthusiastic Corel Centre crowd an unexpected jolt.
Ottawa has a history of disappointing its fans in the playoffs.
Despite seven straight postseason appearances and three 100-point
seasons in five, the Senators have just two series wins and none
when they have home-ice advantage.
"We were too overanxious," Ottawa captain Daniel Alfredsson
said. "We were running around, trying to finish every check -- we
wanted to do too much."
The Senators, who scored a league-high 87 power-play goals this
season, failed to get a shot on their first man advantage when Wade
Redden was called for interference at 7:22.
With the teams skating 4-on-4, Scatchard banked a shot from
behind the goal line in the right corner off goalie Patrick
Lalime's pad and into the net to make it 1-0 at 7:59.
"It was just one of those goals," Lalime said. "I was there
and it just hit me right off my leg. What are you going to do?
Probably one in a hundred of those goes in. There's nothing you can
do."
Yashin, the former Senators captain who was jeered whenever he
touched the puck, gave the Ottawa fans something new to boo about
at 11:35 when he scored his 10th career playoff goal.
"Yashin had a really strong game," Laviolette said. "He
played with a lot of conviction offensively and physically. It
inspired me."
Yashin gave the Islanders a 2-0 lead when he was left alone and
scored into an open left side just moments after the Senators
killed Peter Schaefer's penalty for punching Yashin.
"I feel great," Yashin said through a fat lip, caused by
Schaefer's punch. "To get a win in Ottawa, especially in the
playoffs, I beat one of the best teams in the league. But it's only
the start and we have to keep focusing on the game."
Outshot 15-6 in the first, Ottawa was rattled further when Bates
scored a power-play goal midway through the second to give the
Islanders a three-goal lead.
Bates deflected defenseman Adrian Aucoin's point shot past
Lalime at 9:06 to give the Islanders a three-goal lead.
The Senators didn't threaten the rest of the way as forward
Chris Neil drew the only cheer thereafter when he checked Yashin in
the third.
"It feels good to get the win, but we know that they'll be
coming out with their best game on Saturday night," Snow said.
Game notes

A couple of U.S. flags were displayed in the crowd during
the singing of ``The Star Spangled Banner.'' Both the American and
Canadian national anthems were cheered. ... New York was 21-8-7-1
when it scored the opening goal during the regular season. ... Snow
is 9-4 in the playoffs. ... Ottawa was 6-6-1-1 when trailing after
the first this season, and 3-18 when trailing through two periods.