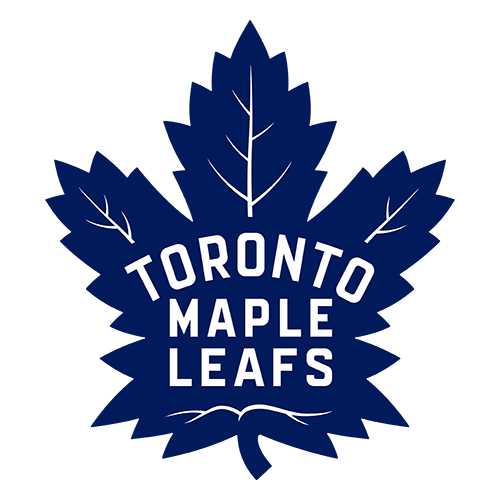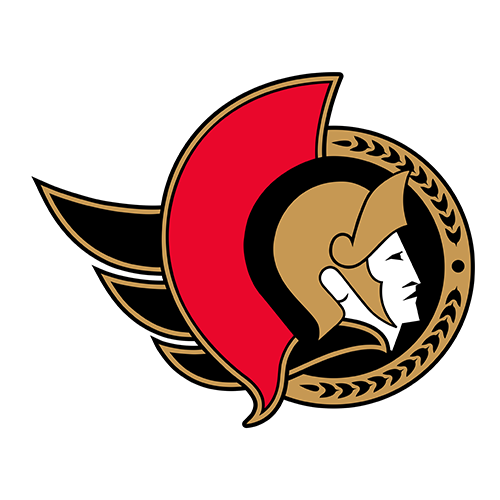 Ottawa forces Game 7 in Toronto
OTTAWA (AP) -- Daniel Alfredsson delivered on the first part of
his guarantee. Now he and the Ottawa Senators have a chance to
fulfill their promise.
Mike Fisher scored 1:47 into double overtime to give Ottawa a
2-1 win over the Toronto Maple Leafs on Sunday night and force a
seventh and deciding game in the first-round playoff series.
"I think people questioned our pride and our character,"
Fisher said. "We didn't have a great Game 5 when we needed one. We
bounced back and we were able to get a big win, but we still have a
lot to prove in Game 7. It's going to be huge for us."
The Senators, who came within one win of reaching the Stanley
Cup finals last season before losing to eventual champion New
Jersey, have been eliminated from the playoffs by the Maple Leafs
in three of four years.
"We've been playing some good hockey up until Game 5, which
wasn't our best effort," Alfredsson said. "We knew we could
rebound well from that because we've done it all year long. Tonight
we got a great effort from everybody which got us a chance to play
in Game 7."
The series finale is Tuesday night in Toronto.
"Our crowd will be with us," Maple Leafs coach Pat Quinn said.
"Hopefully, we'll be a bit better than we were tonight."
Following a 2-0 loss Friday which put Ottawa on the brink of
elimination, Alfredsson -- the Senators captain -- guaranteed his
club would win Games 6 and 7.
"I don't think you've seen the last of us yet (in Toronto),"
Alfredsson said following a closed-door meeting. "We're going to
go home, win, and force Game 7. Then we'll come back in here and
we'll win the series."
Fisher made Alfredsson's promise come true when he redirected
Antoine Vermette's pass across the crease into a wide-open left
side, setting off a wild celebration.
"It happened so fast that I'd have to see it again to visualize
it," Fisher said.
Vermette, held out of the lineup the previous three games,
recorded his first point of the series.
"Our captain said big things and that's something that brings
you closer as a team," Vermette said. "It's not just one player.
Daniel played a great game, and the guys wanted to play hard and
come up with some character and passion. That was one key tonight.
We didn't give up."
Toronto seemed determined to prevent that after Maple Leafs
defenseman Bryan McCabe scored during a five-on-three power play
4:14 in.
The Senators were stifled by Maple Leafs goalie Ed Belfour until
Zdeno Chara scored the tying goal 4:55 into the third period.
Moments after the 6-foot-9 defenseman flattened Joe Nieuwendyk
with a big hit in Toronto's zone, Chara circled behind the Maple
Leafs net. He spun around as he approached the left circle and put
a wrist shot past Belfour, just inside the left post.
He pumped his fist repeatedly while the sellout crowd of 18,500
erupted in cheers. The goal ended Belfour's shutout streak at 116
minutes, 55 seconds.
"I thought we had good energy from the start," Senators coach
Jacques Martin said. "But there's no doubt it gave us a big
lift."
The Senators hadn't put a goal past Belfour since Chris Phillips
scored eight minutes into the third period of Ottawa's 4-1 win in
Game 4. Belfour recorded his third shutout of the series in a 2-0
win Friday.
Belfour also held the Senators scoreless for 157:45 earlier in
the series while recording shutouts in Games 2 and 3.
"We didn't think it was going to be easy, by any means,"
McCabe said. "We worked hard. We came up on the short end, but
we're confident and we're in a great spot heading home for Game
7."
Alfredsson had a goal and an assist in a 4-1 victory in Game 4
after guaranteeing the Senators would not be shut out three
straight games. He also promised earlier this season that the
Senators would win the Stanley Cup, though he didn't specify when.
Maple Leafs center Mats Sundin missed his second straight game
because of a left ankle injury sustained in Game 4. His status for
Game 7 is still undecided.
"I don't know at this point," Quinn said. "I'd still say
probably doubtful."
Toronto missed an opportunity to win it in the last minute of
regulation. Senators center Todd White swiped away a loose puck
before Alexei Ponikarovsky could reach it in front of an open net.
"We had big chances and missed," Quinn said. "It would have
been nice to have had those."
Game notes
Vermette replaced C Jason Spezza, who was out of the
Senators' lineup for the third time in the series. Spezza, who also
didn't dress for the first two games in Toronto, failed to record a
point in the three games he played. ... Ottawa had lost its four
previous playoff overtime games against the Maple Leafs. ... The
penalties to Peter Bondra and Greg de Vries that gave Toronto its
two-man advantage were the only infractions called against the
Senators. D Ken Klee had two of Toronto's four minor penalties.
Referees Kerry Fraser and Kevin Pollock called no penalties after
McCabe was sent off for cross-checking at 12:04 of the second.