PLAYOFFS
EDM Wins series 4-2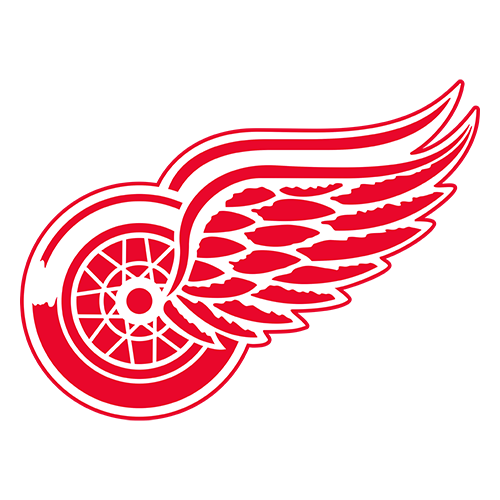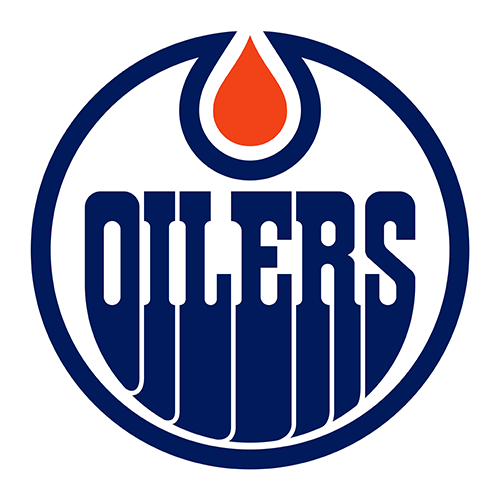 Oilers use four third-period goals to oust top-seeded Red Wings
EDMONTON, Alberta (AP) -- Ales Hemsky led the Edmonton Oilers to
a place they haven't visited in eight years -- and sent the Detroit
Red Wings to an all-too-familiar position on the sidelines.
Barry Melrose's take
Unbelievable. It's the only way to describe Monday night's Game 6 between the Red Wings and Oilers.
The top two seeds -- Detroit and Dallas -- are both out. This kind of parity is what our game is all about. Just throw the seeds out in the playoffs!
If there's one theme we've seen in the playoffs so far, it's that the teams with depth are having the most success.

To read more of Barry Melrose's analysis, click here.
Hemsky scored twice, including the winning goal with 1:06
remaining, to help the Oilers beat the Red Wings 4-3 in Game 6
Monday night and advance to the second round of the NHL playoffs
for the first time since 1998.
The Oilers the league's points leader in the regular season; it
was the third straight playoffs that Detroit left in either the
first or second round.
"A wild, wild game," said Oilers coach Craig MacTavish as
Edmonton clinched a playoff series at home for the first time in 14
years. "And now we move on."
Hemsky got the winner by working a give-and-go with Sergei
Samsonov after skating in from center ice.
"I just told myself to stay with it," said Hemsky. `It's
amazing, a great feeling."
Fernando Pisani also scored twice for the Oilers in their
four-goal third period.
"I haven't seen anything like that," Edmonton goalie Dwayne
Roloson said. "The place erupted. It was unbelievable."
Roloson, who was a trading deadline pickup from Minnesota, is
now an Edmonton hero after finishing the series with 211 saves.
Johan Franzen, Henrik Zetterberg and Robert Lang scored for the
Red Wings.
No. 8 seeds defeating No. 1 seeds in Western Conference*

Year
No. 1 seed
No. 8 seed
Games

2006

Red Wings

Oilers

6 games

2000

Blues

Sharks

7 games

1994

Red Wings

Sharks

7 games

*Since 1994
The Oilers tied it 3-3 on a power play, when the puck deflected
off Edmonton's Shawn Horcoff to Hemsky at the side of the net,
where he whacked away. Detroit defenseman Nicklas Lidstrom pushed
Hemsky into net, and the puck went in with it.
The play went under video review to determine if the puck was
kicked in. After a lengthy delay, officials eventually awarded
Hemsky the goal with 3:53 remaining.
"I literally thought the roof was going to blow off Rexall
[Place]," said MacTavish. "My head is still ringing."
Franzen flicked in a rebound at 10:07 of the third to put the
Red Wings ahead 3-2.
Pisani had deked Red Wings goalie Manny Legace and scored with a
shot through the legs to tie the game 2-2 at 6:40 of the third.
"We're a good skating team," said Pisani. "We knew going into
the third period our best hockey was yet to come."
Pisani also converted a rebound of Jarret Stoll's shot on a
power-play at 2:56 of the third period as the sellout crowd began
loud chants of "Manny" in an attempt to get Legace off his game.
Detoit becomes the seventh No. 1 playoff seed to be bounced by a
No. 8 team since the NHL's current playoff format was instituted in
1994.
"I am shocked we're in this situation," said Detroit's
first-year coach Mike Babcock, who added neither the forwards nor
the goaltending of Legace was good enough. "They found a way to
win and we're going home."
The Red Wings controlled the second period, outshooting the
Oilers 17-2. Steve Yzerman set up Lang's power-play goal to make it
2-0. Red Wings captain Yzerman sat out the previous two games with
a nagging back injury.
Yzerman's point moved him ahead of Bryan Trottier into eighth
spot with 185 career playoff points.
"He's been a courageous competitor," said Babcock. "He
probably shouldn't have played tonight, but he perceives this as
his team and he wanted to lead them."
Zetterberg got the Red Wings a 1-0 lead late in the first
period, when the Oilers outshot Detroit 15-10. The forward scored
on Roloson six times this series.
"We didn't play like the No. 1 seed," Red Wings defenseman
Mathieu Schneider said. "We put ourselves in a position where it
could all be over early."
And it is.
Game Notes
The Oilers' last postseason victory was in seven games
over Colorado ... Detroit finished the season with 124 points, 11
more than any other team. Edmonton had 95 ... The top two seeds in
the Western Conference are now eliminated; Dallas previously fell
to Colorado ... Hemsky had a game-high six shots on goal.