PLAYOFFS
CAR Wins series 4-2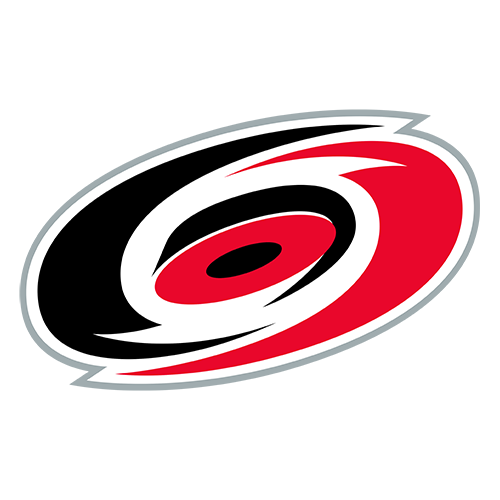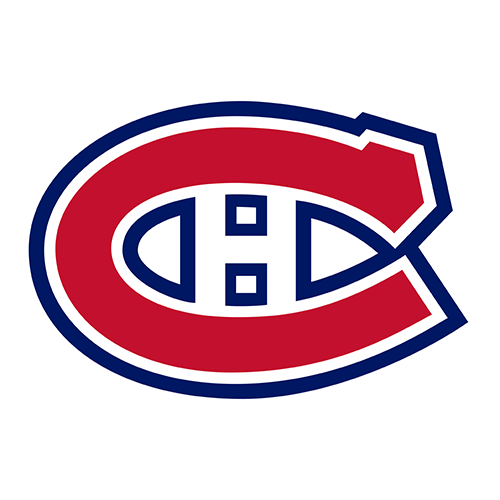 After trailing 2-0 in series, Hurricanes win four straight
MONTREAL (AP) -- The Carolina Hurricanes' slumping start suddenly became a surging finish.
Cory Stillman scored 1:19 into overtime and the Hurricanes eliminated the Montreal Canadiens with a 2-1 win Tuesday night. After dropping the first two games of the best-of-seven series at home, Carolina roared back to win four straight -- three in Montreal.
"We started off slow and we've been playing better here game after game," Stillman said. "We wanted to win here in Game 6. When you go back home for Game 7, it's great having home ice, but you never know. It's a one-game shot and it could be a bad bounce that goes in to be the difference."
The Hurricanes will face the New Jersey Devils in the second round and have home-ice advantage again.
Stillman took a pass from captain Rod Brind'Amour in the neutral zone and drove a slap shot from the top of the left circle over Cristobal Huet's left shoulder.
"When you're on the ice, you see it before everyone else does and there's that split-second delay where you know what's coming," Brind'Amour said.
The puck, which struck defenseman Craig Rivet's stick on its way past Huet, hit the right post and settled into the net behind the Montreal goalie. That silenced the sellout crowd that hoped to see the Canadiens force a seventh game back in Carolina.
"I heard it go 'Ping!' and 'Thud!' when it hit the ground -- I actually heard that," Stillman said. "I'd had a lot of shots this series, some good ones that I thought he had made routine saves on, and tonight whether it skipped over the stick or deflected over it and he lost sight of it, it ended up being a big goal."
Rookie Cam Ward won his fourth straight start, stopping 25 shots.
"It looked like it might have got deflected," Ward said of Stillman's shot. "All I saw was the red light go on and it was a good indication to me that the puck was in the net."
Mark Recchi scored his first goal of the playoffs for the Hurricanes.
Huet made 27 saves, many of which kept the Canadiens in the game, including a sensational right pad stop on Chad LaRose in the final minute of regulation.
"It's amazing. You can sit here and talk about a guy making great saves and keeping you in games, but he's just an awesome guy," Rivet said. "Guys really like to play in front of him, like to work for him, and you can go back in this series and really scratch your head at some of the saves that he made on breakaways and things like that to keep us in the game. Without him there, I think it would have been a shorter series."
Sheldon Souray scored his third of the series on a power play in the first before Recchi tied it 1-1 just 30 seconds later.
The final five games of the series were all decided by one goal after Montreal's surprising 6-1 win in the opener.
"One-goal games are easy to hide behind," said Canadiens coach and general manager Bob Gainey, who will hand over coaching duties to Guy Carbonneau next season. "One-goal games are two goals away from winning, and that's a lot in the NHL."
Montreal tied its longest drought between Stanley Cup wins.
"They were amazing, again," Huet said about the fans who chanted his name as they had throughout the second half of the season after he took over the No. 1 job from Jose Theodore. "As a team we feel bad that we didn't win one game here and that's probably why we lost the series, but it's certainly not because of them.
"I think they're great and they were excited and they realized that we gave everything we had, so everyone's sad."
The Canadiens reached the playoffs for the third time in four seasons but they have won just three of 10 playoff series since 1993, the year they captured their 24th Stanley Cup title -- the 23rd since the NHL was formed in 1917.
The Canadiens also went 13 years without a championship between 1931-44.
Carolina has closed out a series in its last four opportunities. The Hurricanes also earned Game 6 victories against New Jersey, Montreal and Toronto in the first three rounds in 2002 before the Detroit Red Wings eliminated them in five games in the Stanley Cup finals.
Ward took over Carolina's net from Martin Gerber, who was pulled in the first period of Game 2 after allowing nine goals on 34 shots in the first two contests.
The rookie gave up only five goals in Carolina's four victories, making 105 saves.
Souray drove a slap shot over Ward's left shoulder for his third goal of the series on a power play just 6:31 in.
The cheering fans had little time to savor the lead as Recchi, a former Canadiens star, got his first of the series at 7:01.
Game notes
Injured Canadiens captain Saku Koivu got a huge cheer when he was shown on the video scoreboard at the end of the Canadian national anthem. Koivu, who was standing between the benches, didn't play after leaving Game 3 with a left eye injury. He was accidentally high-sticked by Carolina RW Justin Williams. ... The Montreal Maroons won their second Stanley Cup in 1935 before the franchise folded three years later. ... The Hurricanes have faced New Jersey twice in the playoffs, losing an opening-round series in six games in 2001. They reversed the outcome the following season. ... Huet gave the crowd a scare when he tripped and fell while playing a dump-in beside his net late in regulation.