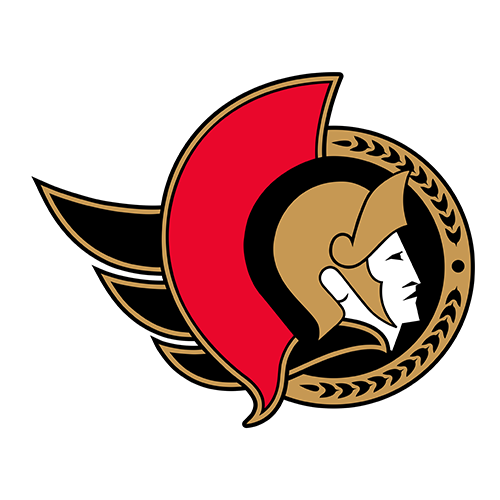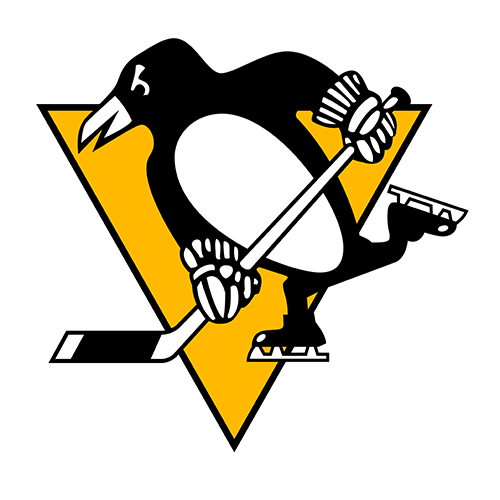 Ruutu's shootout goal keeps Pens in chase for home-ice advantage
PITTSBURGH -- Jarkko Ruutu is the Pittsburgh Penguins' fourth-line winger, a player with 30 career goals in parts of seven seasons.
Elias Says

Fleury

The Penguins defeated the Senators 4-3 in a shootout on Sunday night. It was Marc-Andre Fleury's eighth victory in his last nine shootouts, during which time he has allowed only three goals on 25 shootout attempts.
But now he has become a go-to guy in the shootout.
Ruutu's backhand move got the puck past goalie Ray Emery and Pittsburgh tied the Ottawa Senators for fourth place in the Eastern Conference playoff race with a 4-3 win Sunday night.
"He'll get another shot, that's for sure," said Penguins coach Michel Therrien of Ruutu, who is 3-for-6 in his career in the shootout. "I asked him before how he felt, and he said, 'I feel pretty good about it.'"
Pittsburgh's victory gives each team 92 points, with Ottawa having one more victory and the Penguins holding a game in hand.
Sidney Crosby and Ryan Whitney had a goal and an assist for the Penguins, who have won five in a row, are 7-0-1 in their past eight and moved within two points of the New Jersey Devils for the Atlantic Division lead.
Daniel Alfredsson and Antoine Vermette also scored for the Senators, who are 4-0-4 in their past eight and 12-1-5 in their past 18.
Ruutu was used in the shootout for only the second time this season since replacing Evgeni Malkin in that role last week. Malkin is the team's leading goal scorer who has more goals in his rookie season, then Ruutu does in his career.
"I'm confident in [shootouts], and it's great when the coach trusts you," said Ruutu.
Five of the past eight Penguins games have been decided in a shootout -- including a 5-4 Pittsburgh win in Ottawa 12 days ago.
This game was decided by a move so slow and calculated by Ruutu that Therrien was compelled to say with a smile, "He took his time, let's put it that way."
"It was weird, man," said Emery. "He came down really slow, a guy like that who doesn't get many minutes coming down in the shootout, you know he's got something coming up. It was a funny move. I didn't know what to expect."
Penguins goalie Marc-Andre Fleury stopped Mike Comrie, Dean McAmmond and Vermette to improve to 9-5 in shootouts this season.
"We would've obviously liked to come out with a win in regulation but it happens and these are tight games, it's just the way it's been going," Crosby said. "You try to avoid going to overtime or shootouts by winning in regulation but it's pretty hard to avoid at this time of the year."
Pittsburgh was on its way to its fifth win in a row, holding a 3-2 lead with a two-man advantage with seven minutes left.
But after killing off 56 seconds of a Pittsburgh 5-on-3, the Senators got a holding the stick penalty called on Malkin.
After playing 65 seconds 4-on-4, Wade Redden scored his seventh goal of the season moments after the power play began.
Fleury did not see Redden's shot from the point until it went between his legs.
"I know whenever we get a 5-on-3, if you don't make good on it, it usually comes back to burn you," Redden said. "So that was a big kill for us not to give anything up and... it got us a goal."
Pittsburgh's Maxime Talbot scored the game's first goal 10:44 into the first period off a short-handed rush that featured precise passing by Colby Armstrong and Sergei Gonchar to feed Talbot for his 11th goal of the season.
The Senators tied the game 26 seconds later when Vermette scored his 18th on assists from Chris Kelly and Chris Neil.
Crosby had a power-play goal four minutes into the second when he corralled a pass from Ray Whitney that may have been intended for Mark Recchi, turned it over to his backhand and beat Emery for his 32nd of the season.
Ottawa tied it again. Alfredsson deflected a Joe Corvo shot from the point past Fleury. Alfredsson's 26th came 61 seconds after Crosby's goal.
Whitney gave Pittsburgh its third lead with 2:55 to play in the second. His 11th goal came partially as a result of Crosby holding onto the puck and working the far boards while on the power play.
"The power play nowadays is a big part of the game and if you're not scoring on power plays, it's real hard to win games," said Gonchar, who had two assists. "Today we scored two goals [on the power play] and it really helped us."
Crosby, who extended his league scoring lead to 12 points, has five goals and five assists in his past six games.
The Senators had a 35-19 advantage in shots and generally controlled the play when both teams skated at full strength.
"That was one of our better games in a while," Alfredsson said. "We came out really strong. We outplayed them 5-on-5 most of the game, worked hard. Getting them power plays was the only way to stay in the game, and they sure did get some."
Game notes
Recchi has gone 13 games without a goal -- the longest stretch of his career while in a Penguins' uniform. ... Corvo has four points in his past three games. ... The Penguins will play their fifth game in seven days Monday night in New York against the Rangers.