PLAYOFFS
VAN Wins series 4-3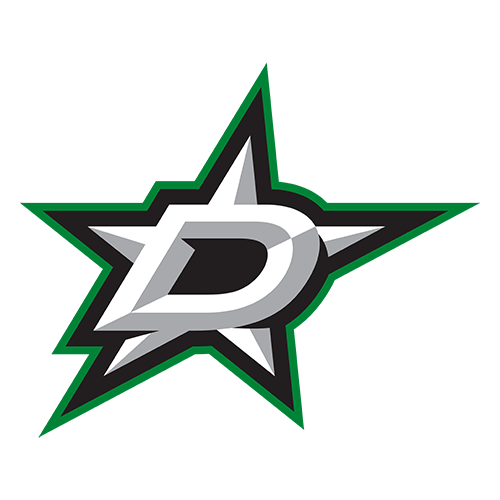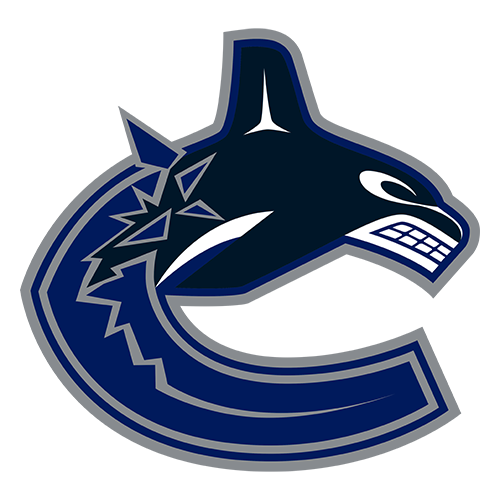 Canucks end Stars' run, advance to second round
VANCOUVER, British Columbia -- Canucks veteran Trevor Linden still gets really nervous before a Game 7. He just doesn't show it once the puck drops.
Elias Says

Linden

Trevor Linden had a goal and an assist in Vancouver's Game 7 win over Dallas. Linden now has six goals and 12 points in nine career Game 7s. Both figures are the most among active players. Linden is now one point shy of Doug Gilmour's record of 13 career Game 7 points.

• Read more Elias Says.
Linden scored the go-ahead goal on a power play seven minutes into the third period to lift Vancouver to a 4-1 Game 7 win on Monday night, ending the Dallas Stars attempt to come back from a 3-1 deficit in the best-of-seven series.
Linden, a former Canucks captain playing in his ninth Game 7 for Vancouver, tipped Mattias Ohlund's quick point shot through the legs of Stars goalie Marty Turco, the puck barely trickling over the goal line inside the far post.
"As usual I was so nervous right up until the puck drops, just literally sick, said Linden, who added an assist on Bryan Smolinski's empty-net goal in the final minute, passing up the chance for an easy second goal.
Even so, Linden still has 34 playoff goals in his career, tying Pavel Bure's franchise record. He also leads active players with 12 points in Game 7s.
"It was a lot of nerves beforehand but our team accepted the challenge and once the puck dropped we were good," he said.
Actually, the Canucks didn't look really good until the puck dropped on the second period. After being shut out by Turco for two straight games as Dallas climbed back from a 3-1 series deficit, the Canucks were down again after Joel Lundqvist scored late in the first, but battled back in the final 40 minutes.
Henrik Sedin finally ended Turco's shutout streak on the power play with 4:48 left in the second. Taylor Pyatt also added an empty-net goal, and Roberto Luongo made 19 saves for the Canucks, who start the second round in Anaheim on Wednesday.
"I thought we came out and were a little tentative in the first period but our game picked up in the second," Linden said. "Henrik scored a huge goal to get us going a little bit and our game got going."
Turco finished with 28 saves and Mike Modano sent a shot off the post and crossbar with four minutes left as the Stars, forced to play Game 7 without top defenseman Sergei Zubov, exited the playoffs in the first round for a third straight season.
"I'm going to see that for a while this summer and for the next little while, picture that puck a couple of inches away," Modano said.
After shutting out the Canucks in Games 5 and 6, Turco started strong in Game 7. He made four fantastic saves to kill off a 5-on-3 Canucks power play early in the second before Sedin finally beat him on another power play with 4:48 left in the period, ending his career-best shutout streak at 165:45.
Sedin was alone to the left of Turco and quickly snapped in a blind cross-ice backhand pass from brother Daniel off the far boards, ending a lengthy drought for both the identical twins and the Canucks power play.
"A great play by Danny, I don't know how he really saw me," Henrik Sedin said. "It was a great pass and I don't think Marty knew I was there."
It was the first point for either Sedin since combining on the game-winner late in the fourth overtime of Game 1, and the first Vancouver power-play goal since earlier in that first game. The Canucks failed to convert 26 straight chances and were just 1-for-31 in the series before Henrik Sedin finally scored.
Linden also made the Stars pay on the power play with the sixth Game 7 goal of his career.
Luongo took over from there. He'd only seen one shot in the third period -- just five since the end of the first -- when Linden scored. But he robbed Stu Barnes from the slot with his glove three minutes later and got two breaks late.
Only Lundqvist beat Luongo, scoring with 3:38 left in the first period after winning a one-on-one rush with Kevin Bieksa by using him as a screen and snapping a 35-foot wrist shot past Luongo's glove and in off the top of the post.
It's the third straight first-round playoff exit for the Stars, who came in as the sixth seed despite 107 regular-season points, two more than the Canucks, who got the higher seeding -- and home ice in Game 7 -- by winning the Northwest Division.
Unlike the past two, it will be harder to blame this one on Turco. Criticized for an 8-14 playoff record and career save percentage that dropped from .914 in the regular season to .892 in the postseason, Turco was among the leaders at .951.
"Right now I don't take anything away other than losing in the first round again," he said. "But to be down 3-1 and feel like we were playing well and as up and down as it was, that's what hurts the most and is most disappointing."
Luongo was just as good, answering questions about how he'd fare in his first playoff series by stopping 228 of 240 shots for a .950 save percentage.
"I waited such a long time to be part of the playoffs and I definitely didn't want it to end tonight," said Luongo, who was serenaded him with chants of MVP in the final minute. "Just sitting there trying to soak it all in, I got a little emotional. It's nice to see all the hard work all season pay off like that. I didn't shed a tear but maybe my eyes got a little watery."
Game notes
D Jon Klemm played his first game of the series in Zubov's place, the 105th career playoff game for the 37-year-old veteran. Modano, who was picked first overall in the 1988 draft, was playing his sixth career Game 7 with the Stars. Linden, the next player taken in that draft, also has six assists in Game 7s. ... Since Game 1, the Canucks only had the lead for eight minutes and 14 seconds before Game 7. The Stars led for 128:40 between Game 1 and the finale. ... Vancouver was 2-8 in its previous 10 home playoff games.
Rogers Arena
9:00 PM, April 23, 2007
Coverage: NBCSN
Attendance: 18,630
Capacity: 18,910
Referees:
Brad Watson
Rob Shick
Linesmen:
Jay Sharrers
Greg Devorski