PLAYOFFS
DET Wins series 4-2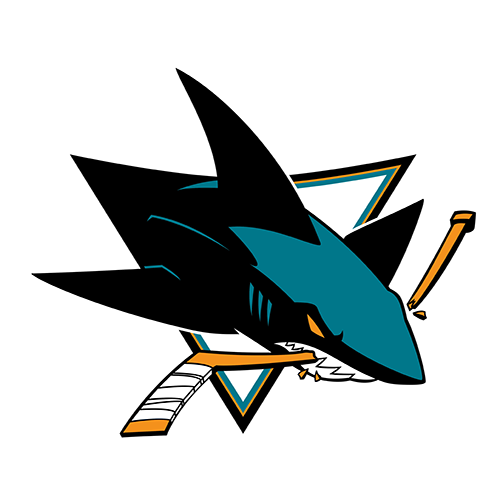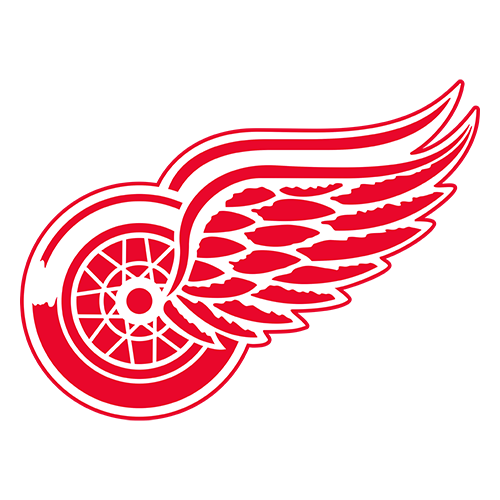 Nabokov outduels Hasek; Sharks blank Red Wings
DETROIT -- The San Jose Sharks silenced the fans at Joe Louis Arena while stunning the Detroit Red Wings with goals 24 seconds apart.
Elias Says

The Sharks beat the Red Wings 2-0 at Joe Louis Arena in Game 1 of their series. It was San Jose's third win in seven playoff games in Detroit (2-2 in four games in 1994, 0-2 in two games in 1995), which matches the number of wins the Sharks have posted in 29 all-time regular-season games there (25 Red Wings wins, one tie). Elias Says
Matt Carle and Mike Grier scored midway through the first period and Evgeni Nabokov made 34 saves to lead San Jose to a 2-0 victory Thursday night in Game 1 of the Western Conference semifinals.
"We got the crowd right out of the game," said Joe Thornton, who had an assist on the first goal. "That was huge."
Nabokov's shutout was his first this postseason and the fifth of his career in the playoffs. He was tied for second in the NHL with seven during the regular season.
The stellar goaltender said it was important that the Sharks maintained their two-goal lead for the final 2½ periods.
"I guarantee if we would've given up one goal, they would come hard and get the momentum," Nabokov said.
Dominik Hasek had to make just 17 saves because the Sharks played very conservatively after taking the lead, possessing the puck on offense and blocking shots on defense.
"We probably could've pushed a little bit more, but we feel comfortable with 2-0 leads," Thornton said.
Game 2 is Saturday in Detroit.
"You know they're going to certainly bounce back and throw some new wrinkles at us and have a lot more energy in the next game," San Jose coach Ron Wilson said.
Entering the series, home ice was regarded as perhaps the only advantage the top-seeded Red Wings had against the fifth-seeded Sharks.
San Jose quickly took that edge away.
Carle's goal at 9:45 of the first period was set up by a fantastic series of passes around the perimeter, ending with Thornton's cross-crease pass from the corner.
"It was just bing, bang, boom and it was in the back of the net," Thornton said.
The Red Wings put San Jose's powerful power play on the ice for the first goal and lost the puck in their zone to set up the second.
Grier was in the right place when the puck trickled into the slot and he wheeled around and beat Hasek with a slap shot.
"I don't think he knew what he was doing," Hasek said. "He just shot the puck and hit the post and it went in. It was maybe a lucky goal, but if you make a turnover, bad things can happen."
It was a much different start for Detroit after taking 2-0 leads midway through the first period in each of its first two games in the first round against Calgary. The Red Wings won the series in Game 6 after winning all three games at home.
"We would've liked to have a better start, but we made a couple of mistakes and the puck was in the net," Red Wings coach Mike Babcock said.
The Sharks seemed right at home in Detroit, perhaps because they won a league-high and franchise-record 26 games on the road this season and won twice more in Nashville, including the series-winning victory in Game 5 last week.
The Red Wings had three power plays in the second period -- while San Jose didn't have one -- but they took just four shots.
San Jose's swarming defense had a lot to do with that, though Detroit did seem to miss Tomas Holmstrom standing in front of the crease to redirect and shield shots.
"We thought they had four blocked shots on our first power play when we had people in front of the net and the puck never got through," Babcock said.
San Jose blocked 13 shots and took 13 shots through two periods and finished with 18 blocked shots.
Holmstrom missed the game with an eye injury and the Red Wings were also without defenseman Brett Lebda because of an ankle injury and concussion. With stitches around his left eye, Holmstrom said he hoped to play in the series but didn't know if he would be ready for Game 2.
Even at full strength, however, Detroit doesn't seem to match up well with the Sharks' combination of depth, size, speed and skill. That appeared to be the case Thursday night and during the regular season, when San Jose won three of four meetings.
Game notes
Hasek was pulled with just over a minute left, but the extra skater didn't seem to do much for Detroit's suddenly lackluster offense after it scored 18 goals -- an average of three per game -- in the first round. ... Red Wings defenseman Nicklas Lidstrom was called for hooking against Thornton, in a key matchup, that set up San Jose's first goal. ... Red Wings forward Kirk Maltby wore a logo with a 6 on his helmet, honoring Navy Blue Angels Lt. Cmdr. Kevin Davis, who died Saturday during an air show in South Carolina. Maltby rode in Davis' jet last summer. ... Several rows were empty in numerous upper-bowl sections at Joe Louis Arena, where the announced crowd of 18,712 was the smallest this postseason.
7:30 PM, April 26, 2007
Coverage: NBCSN
Attendance: 18,712
Capacity: 20,066
Referees:
Paul Devorski
Dennis LaRue
Linesmen:
Greg Devorski
Brad Lazarowich