WESTERN CONFERENCE SEMIFINALS - GAME 2
DAL Wins series 4-2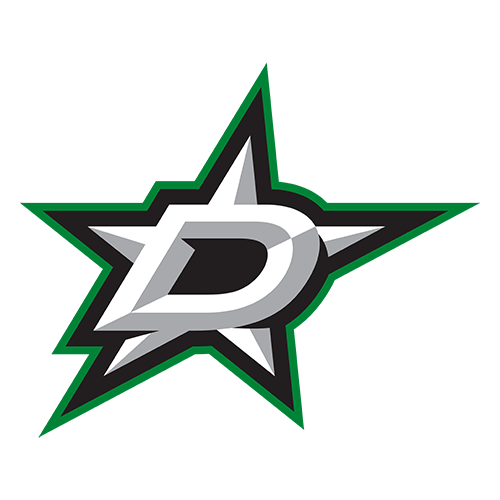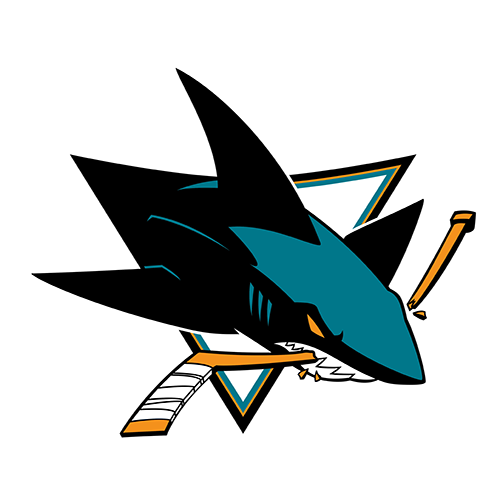 Modano nets go-ahead as Stars ride four-goal third period to 2-0 series lead
SAN JOSE, Calif. (AP) -- Joe Pavelski collapsed like a kid on rented skates, nudging the puck straight to Brad Richards as he fell. Richards, who has a few big playoff goals in his past, turned that turnover into the Dallas Stars' tying score before the Sharks even knew they were doomed.
Three goals later, Mike Modano and the Stars were headed home from a building they would prefer never to leave with a two-game series lead and ample reason to think their second-round series will be a short one.
The Sharks? Just like Pavelski, they've lost their edge.
Modano scored the tiebreaking goal early in the Stars' four-goal third period, and Marty Turco made 29 saves in a 5-2 victory in Game 2 on Sunday night.
Richards scored the tying goal just 32 seconds into the third period on Pavelski's accidental gift, and Niklas Hagman added two insurance goals in the Stars' eighth victory in their last nine trips to San Jose. Mike Ribeiro also scored an early goal before Dallas put a tremendous finish on another profitable night at the Shark Tank.
"We've had amazing third periods so far in the playoffs," said Modano, who has six goals in six games in San Jose this season. "It was a big trip for us. Now it's up to us to respond to this at home. We know this is far from over, but at the same time, we had a great two days here. Every shift, every night, we've looked hungry."
Dallas hasn't reached the conference finals since 2000, when the Stars beat San Jose in the second round on the way to their second straight Stanley Cup finals appearance. As Modano noted, they're thriving this season with big finishes: The Stars have four multiple-goal third periods in their eight playoff games.
Games 3 and 4 are back-to-back, starting Tuesday night in Dallas. The Sharks might have a better chance to get competitive in Texas, since the NHL's best road team during the regular season has won three of its last four games in Dallas.
"We've played very well in Dallas all season long," Sharks coach Ron Wilson said. "We can just relax now and push the pace, and play as a desperate hockey team. You just have to keep playing on. You can't worry about your missed opportunities."
Milan Michalek and Pavelski scored for the second-seeded Sharks, who are 4-5 overall in the playoffs with none of the momentum they acquired during their 20-game regular-season streak without a regulation defeat. Evgeni Nabokov stopped 21 shots, but was no closer to top form than his teammates.
"We started good, and we had a lead after the second [period]," Michalek said. "We let it slip away. We can't let it happen again. We have to go there and win two. We've been good on the road all season."
San Jose nursed a 2-1 lead heading into the third period, but Pavelski's giveaway encapsulated everything that's gone poorly for the Sharks at home -- and everything that's working for the Stars, whose persistence and preparation allows them to seize such breaks.
"I've been fighting it a bit through the first five periods, and that's not a good feeling," said Richards, the Dallas newcomer who scored an NHL-record seven game-winning goals while leading Tampa Bay to the 2004 Cup. "I kept grinding away, trying to make things happen, and then sometimes you catch a break."
Modano then put the Stars ahead with 16:21 to play on a goal set up by an exceptional play from defenseman Sergei Zubov, who was in Dallas' lineup for the first time since Jan. 17. The two-time Stanley Cup winner underwent surgery on a sports hernia in Germany earlier in the month.
Late in a prolonged Dallas cycle, Zubov made a stunning cross-ice backhand pass out of a graceful pirouette, and Modano buried his second goal of the series.
"You have to realize it's coming to you," said Modano, who's been playing with Zubov since 1996. "He made another great play."
When Hagman banged home his first goal, thousands of fans headed for the exits in souvenir teal T-shirts handed out by the Sharks before the game. Hagman added an empty-netter with 1:15 to play.
Dallas won the opener 3-2 on captain Brenden Morrow's overtime goal, using its trapping defensive style to neutralize the Sharks' offensive talent as effectively as they did against Anaheim in the opening round. San Jose has struggled to adjust to a slower pace after beating the run-and-gun Calgary Flames in the first round.
After Pavelski and Ribeiro traded first-period goals, San Jose went ahead late in the second when Rivet and Brian Campbell made sharp passes to set up Michalek on a breakaway, which he converted easily after Turco's overeager attempt at a poke-check. Michalek, the Sharks' second-leading scorer during the regular season, went scoreless in seven games against Calgary before notching a goal in each of his first two games against Dallas.
Game notes
Dallas D Philippe Boucher remained sidelined with a strained hip. ... San Jose replaced Nabokov with Brian Boucher with 2:45 to play. ... Dallas played with seven defensemen in uniform, scratching C Toby Petersen for Zubov's return. ... Sharks D Kyle McLaren missed his fourth straight game with a groin injury.