EASTERN CONFERENCE FINALS - GAME 1
PIT leads series 1-0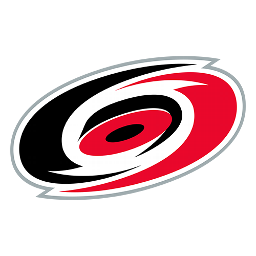 Satan, Boucher contribute first goals of playoffs as Fleury holds off Canes
PITTSBURGH -- Philippe Boucher and Miroslav Satan were missing when the Pittsburgh Penguins made the late-season surge that carried them from 10th place in the Eastern Conference to a third consecutive trip to the playoffs.
In the opener of the conference finals, Boucher and Satan proved as important to beating the Carolina Hurricanes as Evgeni Malkin and Sidney Crosby did.
Satan and Boucher scored their first goals of the playoffs and goaltender Marc-Andre Fleury prevented Carolina from getting its offense going, leading the Penguins to a 3-2 victory over the Hurricanes on Monday night.
Game 2 will be Thursday night following the first of as many as three two-day breaks in the drawn-out series.
Malkin and Boucher each had a goal and an assist on a night Crosby, the leading scorer in the playoffs with 22 points, was limited to an assist. Satan and Malkin scored less than 90 seconds apart midway through the first period to make it 2-0 for the Penguins, who are trying to win back-to-back conference championships for the first time since 1991-92.
The Penguins got major contributions from Satan, who fell into such disfavor in March that he was sent to the minors, and Boucher, a defenseman who sat out 30 games during the second half of the season following foot surgery.
"We like to believe we're deep -- whoever we dress, we've got some good players that are not playing right now and everybody can come in and help out. It's good that we both did it," said Boucher, who played four of the Penguins' first 13 playoff games.
Boucher, in uniform only because Sergei Gonchar's sore right knee led coach Dan Bylsma to dress seven defensemen, scored what proved to be the decisive goal on a power play at 11:33 of the third, a shot from the left circle that trickled across the goal line.
"He's been ready, he stayed ready and worked hard," Bylsma said. "He didn't get a lot of minutes [8 1/2], but when he did he cashed in."
Boucher's goal was his first in the playoffs since April 12, 2004, and proved significant when Joe Corvo scored on a power play with 1:26 remaining for Carolina, which has dropped Game 1 in each of its three playoff series. Eric Staal missed a chance from in close that would have tied it during the final minute.
"It looked like Staal had the whole net, but that's indicative of the way Fleury played all night," defenseman Brooks Orpik said.
Fleury didn't make as many tough saves as Carolina's Cam Ward, who turned aside 28 shots, but he kept the Hurricanes from getting any offensive flow going in a game when many of their best scoring chances came in the opening and closing minutes. Fleury made 23 saves.
"Fleury came up with some timely saves early to settle them down and give them the opportunity to get going, and once they get going they're a very quick team," Ward said.
The Hurricanes were better than they were in losing Game 1 to New Jersey and Boston, each time 4-1, but played from behind after Satan came out of the penalty box and scored at 9:17 on a breakaway created by Matt Cooke's up-ice pass.
"It's a move I've probably used for 25 years," said the 34-year-old Satan, who shifted from his forehand to his backhand before tucking a shot inside the near post.
Cooke had no idea Satan was coming out of the box.
"As soon as I got the puck on my stick, I just tried to get it out to the neutral zone so I could get a [line] change," Cooke said.
Instead, he helped change the game.
Malkin made it 2-0 at 10:41 on another backhander, to Ward's stick side, after Boucher found him with a pass to the slot.
"I thought our game was there, and Fleury made some huge saves in the first period," said Staal, who is competing against Pittsburgh's Jordan Staal in the first brother vs. brother matchup in the conference finals in 35 years. "We've just got to be better, tighten up and not have breakdowns early."
While the Hurricanes didn't have an opening-game letdown after a challenging and emotional seven-game, second-round series against top-seeded Boston, they again lacked goals. That's been an ongoing problem for a team that came in averaging 2.36 goals per game, far less than Pittsburgh's 3.46 average.
The Hurricanes didn't score until Chad LaRose's goal off Erik Cole's drop pass at 13:04 of the second, and then got only one shot in the first 10 minutes of the third.
Game notes
Gonchar played more than 21 minutes although he has had little practice time since a hit by Washington's Alex Ovechkin injured his knee in Game 4 of the second round. ... Pittsburgh scored on the power play for the seventh consecutive game. ... Carolina lost RW Tuomo Ruutu (first period) and Cole (third) to unspecified injuries. Hurricanes coach Paul Maurice wouldn't speculate if they would play Thursday.