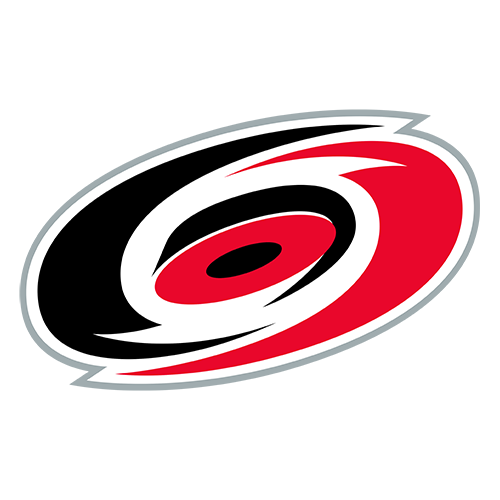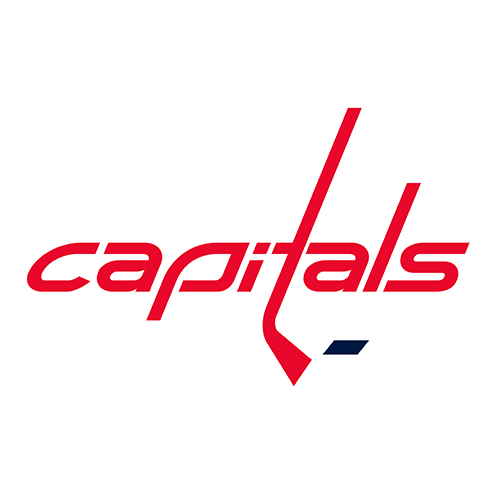 Capitals blow early leads but beat Hurricanes in overtime
WASHINGTON -- On Monday night, Tomas Fleischmann was a healthy scratch for the first time all season. On Wednesday night, he scored in overtime for the Washington Capitals.
Proving a point?
"It's a little message," he said. "Don't sit me out again."
Fleischmann was smiling when he said it, but it points to the tough lineup-juggling act coach Bruce Boudreau has to perform now that the top team in the NHL is overloaded with trade deadline talent. The Capitals resumed their winning ways with a 4-3 win over the Carolina Hurricanes, a game in which Jason Chimera and Eric Fehr -- neither with a healthy scratch since Jan. 2 -- took their turns as idle bystanders.
Boudreau said he understands Fleischmann's message, but he's also trying to work in new players Joe Corvo, Scott Walker and Eric Belanger. Belanger assisted on Fleischmann's one-timer from the right circle that ended it at 3:20 of overtime.
"I hear it. He's a good player," Boudreau said. "And if the circumstances weren't what they are, he wouldn't be sitting out. But still it's March 10, and the playoffs don't start until about April 18. ... I don't like doing it, either, but as long as we can, we'll keep rotating guys in and out of the lineup to keep them fresh and sharp. The players don't like it, but they understand it. They know what the common goal is, so they're doing it for the common goal."
The Capitals earned a standings point for the 15th straight home game. They had a franchise-record 13-game home winning streak snapped Wednesday night in a shootout loss to the Dallas Stars.
Defenseman Mike Green scored twice -- he leads NHL defensemen in goals with 17 -- Alexander Semin got his 31st and Jose Theodore made 28 saves for the Capitals. Alex Ovechkin, tied with Sidney Crosby for the NHL goal-scoring lead with 44, was held without a goal but got his 49th and 50th assists.
Jussi Jokinen scored his 27th goal and Patrick Dwyer and Tuomo Ruutu also scored for the Hurricanes, who had won eight of their previous nine.
The game was the first between the Southeast Division rivals since the multiple trade deadline deals that sent Corvo and Walker to Washington and Brian Pothier and Oskar Osala to Carolina. All but Osala were in the starting lineups.
"It's obviously an emotional moment for me," Pothier said. "I've been here for a long time. The family is still here, they're in school, we're invested in the community and we spend our summers here. We love it here. To come back, it was really weird. It was awkward playing against the guys. A couple of times I felt myself wanting to tap a guy on the shin pads who had the red jersey instead of the white."
As many goals as the Capitals have scored this season, one would think they'd know how to celebrate. Yet here was the tally after the first period: two goals, two pratfalls.
After Semin scored with his backhand on a breakaway, the Russian winger lost his balance and spun awkwardly like a sausage, a bit of panic in his face as he slid toward the boards.
Then, when Green made it 2-0 with a wrister from the right circle on the power play, the defenseman skated to the corner and completely lost his footing, looking like a first-time skater at a community rink as his body plopped onto the ice.
The Hurricanes got on the scoreboard 18 seconds after Green's goal when Dwyer scooped in a loose puck by the crease. To Carolina's credit, everyone stayed upright during the celebration.
Chad LaRose picked off a pass in the Capitals' defensive zone to set up a two-on-one with Ruutu, who tied the score at 2 in the second period. Washington retook the lead when Manny Legace was screened by at least four people and let Green's wrister get through on a power play. Legace complained in vain for goalie interference, while Green celebrated his second goal of the game by pumping his fist -- without falling over.
Jokinen's power-play goal, a wrist shot off a feed from Ruutu, tied the score at 3 late in the second.
Fleischmann's game-winner off Belanger's feed was his 19th goal of the season, matching his career high. He was surrounded so quickly, there was no time to stumble during his moment of merriment.
"He made a nice pass," Fleischmann said. "I didn't hit it all, but I just hit it with the heel and it just went in."
Game notes
Carolina is the last team to beat Washington in regulation at the Verizon Center, winning 6-3 on Dec. 28. ... Theodore saved a first-period penalty shot by Brandon Sutter, making the Capitals goalie 3-for-3 in stopping penalty shots this season. ... With an assist on Green's first goal, Nicklas Backstrom became the fourth player in Capitals history to have consecutive 80-point seasons, joining Ovechkin, Mike Gartner and Dennis Maruk.