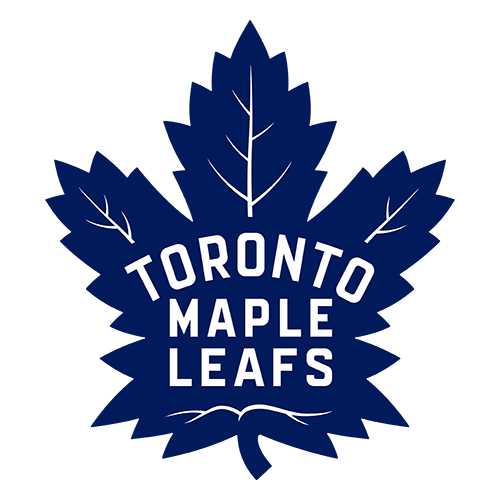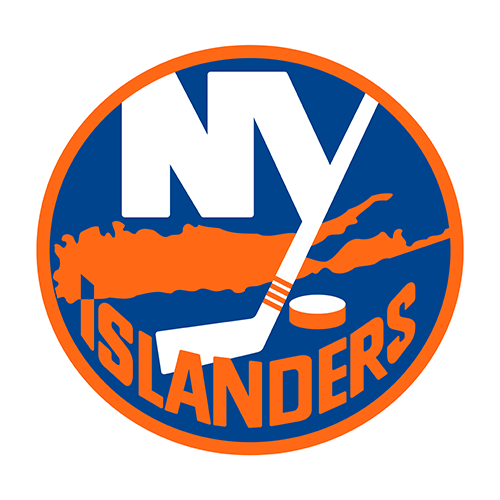 Isles run off four unanswered to stop streaking Maple Leafs
UNIONDALE, N.Y. -- The New York Islanders defied their recent history to knock off a Stanley Cup contender and a bottom-feeder in less than 24 hours.
Despite having the NHL's second-worst penalty kill and third-worst power play, the Islanders killed off seven penalties and scored power-play and short-handed goals in a 4-1 victory over the lowly Toronto Maple Leafs on Sunday.
Richard Park scored the short-handed goal and added an assist. Martin Biron made 26 saves, stopping all nine shots in the third period as New York won home games against New Jersey and Toronto.
"We feel like we owe each other results and consistency," Biron said. "When you play with the attitude and dedication we have right now, you have that sense you're going to play well."
Tim Jackman, Frans Nielsen and Matt Moulson also scored and Blake Comeau added three assists to help the Islanders win their second straight following a four-game losing streak.
Nikolai Kulemin's goal in the opening minute marked Toronto's only offense. The Maple Leafs had their season-high winning streak snapped at three.
"We certainly didn't make it easy with the penalties," Islanders coach Scott Gordon said. "To be able to use our penalty kill to close the deal is nice. It's been a concern of ours, the special teams."
The Islanders killed all seven Maple Leafs power plays, including four in the final period and scored short-handed for the second consecutive game. New York will now head on a four-game trip with the first three against Western Conference teams.
"I think the guys are playing more loose the last couple of games and it's been paying off for us," Comeau said.
Park had his fifth multipoint game and has three points in his last two games.
Jean-Sebastien Giguere made 28 saves for Toronto. The Islanders moved seven points in front of the Maple Leafs for last place in the Eastern Conference.
"When you get a lot of opportunities on the power play, you need to take advantage of it," Giguere said. "We're a team that has a lot of speed to draw penalties. We need to find a way to create traffic in front, get dirty and score some big goals."
With both teams coming off games Saturday, Toronto jumped to an early lead off Kulemin's breakaway goal 57 seconds in. Defenseman Mikhail Grabovski caught the defense pinching in and hit Kulemin with a blue-line breakout pass. Kulemin took the feed in stride and lifted a wrist shot over Biron's stick for his second goal in two games.
Jackman and Park responded by scoring 6:04 apart. Almost 2 minutes after the Maple Leafs struck, Jackman tipped in a rebound between Giguere's legs.
Park picked up the assist on Jackman's goal, and added his short-handed goal at 8:55, wristing a high-slot shot past Giguere.
"We were a little sloppy and weren't as tight as we wanted to be offensively or defensively," Giguere said. "We showed tonight a lack of maturity. The key is to learn from it."
New York limited Toronto to seven shots in the second period, while Nielsen's goal with 1:38 left extended the lead to 3-1.
Three New York hooking penalties and a bench minor for too many men on the ice gave Toronto a chance to rally. But the Maple Leafs generated just six fruitless power-play shots to fall to 9-20-7 on the road. Only Edmonton has fewer road victories.
"We're just not setting up and letting the puck do some work for us," Toronto coach Ron Wilson said. "We're holding onto pucks and when we do get a shot, we're not winning any puck battles in the slot to get a rebound or make a play."
In the third period, Moulson scored his team-leading 25th goal, tipping in Josh Bailey's centering pass for a power play goal with 2:20 left.
Game notes
New York recalled rookie winger Mike Martin from the AHL before the game. Martin replaced LW Jeff Tambellini, who sat out with a strained groin. ... LW Trevor Gillies picked up the secondary assist on Park's goal for his first NHL point.
Regular Season Series
NYI win 3-1
Nassau Veterans Memorial Coliseum
Attendance: 12,804
Capacity: 13,917
Referees:
Stephane Auger
Dennis LaRue
Linesmen:
Brian Murphy
Pierre Champoux