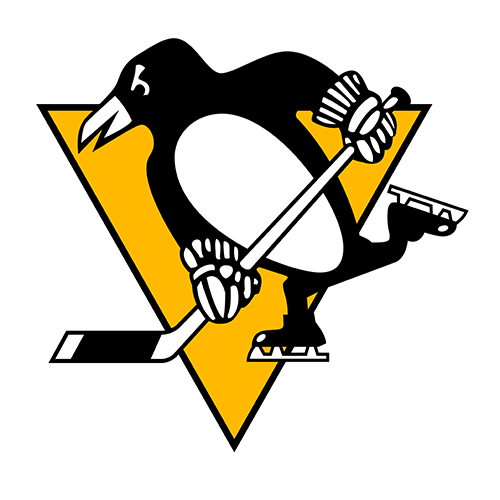 Gonchar's PP tally propels Pens past Lightning; Malkin injured
TAMPA, Fla. -- The Pittsburgh Penguins and Tampa Bay Lightning are far apart in the Eastern Conference standings. It didn't seem that way as they treated a sellout crowd of 20,230 to a playoff atmosphere.
The aggression was evident in the opening moments of Pittsburgh's 2-1 victory Sunday when two of the NHL's top three goal scorers were shaken up.
On the first shift, Penguins captain Sidney Crosby became entangled with Lightning winger Steve Downie and his knee bent awkwardly as he crumpled to the ice. The league's leading scorer with 45 goals limped off, but he was back minutes later.
At first, Crosby was concerned that his knee might have been seriously injured.
"There was a minute or two being pretty scared," Crosby said. He realized by the end of the period "it was more of a stinger, and it didn't really stick around a whole lot, but it was scary nonetheless."
Lightning center Steven Stamkos, only three goals behind Crosby, also was shaken up in the opening minute after a hit by Brooks Orpik sent him into the boards. Like Crosby, he played on.
Evgeni Malkin suffered an undisclosed injury late in the second period and did not return after he was hit with a shot off the stick of teammate Kris Letang.
According to reports, Malkin favored his left side while walking with a limp after the game. He will be reevaluated Monday.
Penguins coach Dan Bylsma told reporters after the game that he did not "have a great feel for the severity" of Malkin's injury.
"We'll no more when we get back," Bylsma said. "I have no more comment than that."
The Penguins were down 1-0 early in the third period until Pascal Dupuis and Sergei Gonchar scored in a 2:57 span. Gonchar scored the winner on a power play at 5:17, blasting a slap shot past Antero Niittymaki from just inside the blue line.
Lightning center Vincent Lecavalier opened the scoring with his fifth goal in six games at 8:09 of the second period. Todd Fedoruk carried the puck behind the Pittsburgh net and fed the Lightning captain, skating in on Marc-Andre Fleury.
Lecavalier said both teams were motivated by the bipartisan crowd, the largest of the season in Tampa.
"It gets you really fired up," he said. "A lot of people screaming and got the guys going. I think it was a great hockey game."
Dupuis tied it with a wrist shot 2:20 into the third, capping a series of shots that had Niittymaki turned around. He has four goals and three assists in seven games since the Olympic break.
Fleury made 21 saves. He needed to make only five in the third period, including a dazzling stop on Lecavalier's slap shot during a Tampa Bay power play with 2:22 left.
"They played really hard right from the start, and they came at us fast," Fleury said of the Lightning.
Niittymaki finished with 37 saves.
"A comment in our dressing room after the game was that it felt like a playoff game, and they played it with intensity," Bylsma said. "They were strong on pucks and they were making it hard. It wasn't until the third where we really kind of got pucks at the goalie and then converged on those situations."
Game notes
Seven players in the game were first or second overall selections in the NHL draft. The list includes Lecavalier, Stamkos, and D Victor Hedman of Tampa Bay, and Crosby, Fleury, Malkin and C Jordan Staal of Pittsburgh. ... C Zenon Konopka (back), LW Ryan Malone (upper body) and D Mattias Ohlund (leg) were sidelined for Tampa Bay. RW Eric Godard (groin) sat out for Pittsburgh along with healthy scratches Alex Goligoski and Maxime Talbot.
Information from The Associated Press was used in this report.