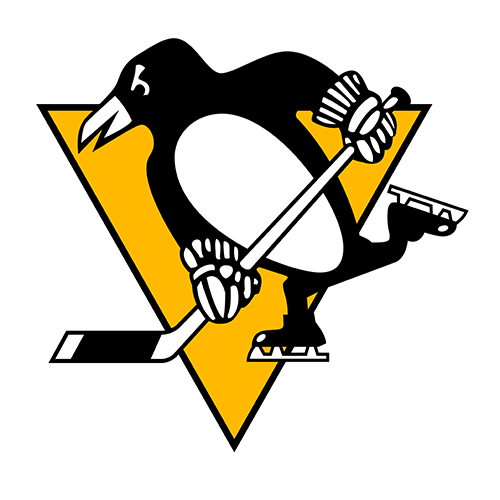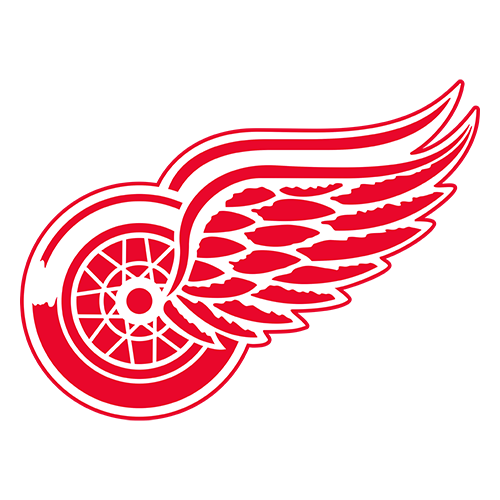 Zetterberg scores, assists as rising Red Wings try to solidify hold on 8th
DETROIT -- For the Detroit Red Wings and Pittsburgh Penguins to play again this season, it'll have to be in a third straight Stanley Cup final between the teams.
"Hopefully that will happen," Red Wings star Henrik Zetterberg said with a grin after Detroit's 3-1 victory against Pittsburgh on Monday night.
With the Red Wings playing lately more like, well, the Red Wings, another Detroit-Pittsburgh championship series doesn't seem so farfetched.
Zetterberg scored his second goal early in the third period and had an assist, lifting Detroit to a much-needed victory over Pittsburgh.
The Red Wings have a four-point cushion over Calgary with 10 games remaining for both teams in the regular season thanks to a 5-0-1 streak and winning eight of 11 games since the Olympic break.
"This is the best run we've been on all year," Detroit coach Mike Babcock said. "We're desperate to try to get into the playoffs. We have proud players who have done a lot of winning over a long period of time.
"We'd all like to get into the tournament and we think we have a shot if we get in."
Detroit has advanced to 18 straight postseasons, the longest streak in sports, and has four Stanley Cups since 1997.
The Penguins are just five points from clinching a spot in the playoffs, but they're not playing their best hockey with just two wins in seven games after coming out of the Vancouver Games with a four-game winning streak.
Pittsburgh leads the New Jersey Devils by two points in the Atlantic Division, but it has played two more games, in a race to be the second- or third-seeded team in the Eastern Conference.
"I think our level, as far as desperation, needs to go up," Penguins coach Dan Bylsma said.
Crosby's frustration level seemed to reach a boiling point in the final seconds, leading to him cross-checking Zetterberg in the back in front of Detroit goaltender Jimmy Howard.
"I knew it was him without turning around," Zetterberg said.
After the horn, Howard got into the fray and annoyed Crosby.
"I don't think that's where he should be," Crosby said. "I don't know what he was doing over there."
A lot more was at stake the last time the past two NHL champions met in Joe Louis Arena, where the Penguins hoisted the Stanley Cup on June 12, 2009 after Game 7 to deny Detroit's quest to repeat.
But it appeared that plenty was on the line.
"It was like a playoff game," Zetterberg said.
If it was the postseason, though, the Penguins would've had one of their best players on the ice.
Pittsburgh was without star Evgeni Malkin for the third time in four games because of an injured right foot.
"He tweaked his foot in the previous game and we don't want to be in a lingering injury situation," Bylsma said.
Malkin and Crosby scored in a 2-1 shootout victory over Detroit on Jan. 31 in Pittsburgh.
In the second and final game on the schedule between them, Valtteri Filppula scored in the final minute of the first period and Howard finished with 26 saves for the surging Red Wings.
Pascal Dupuis pulled Pittsburgh within a goal late in the second period and Marc-Andre Fleury stopped 30 shots.
Crosby's best chance to score came 33 seconds into Monday's game, but his wrist shot from the top of the left circle was snagged by Howard.
The superstar has a career-high 45 goals this season, tied with Washington's Alex Ovechkin for the league lead, but he has not scored in five straight games and in only one of his last eight games.
He has just five goals in 18 games, including the playoffs, against Detroit during his career.
Against the rest of the league, Crosby has averaged a goal every two games over his five-season career.
Zetterberg deflected credit for containing Crosby.
"We're doing a good job as a five-man unit," Zetterberg said.
Crosby wasn't too interested in praising how well Zetterberg matches up with him, saying standout defensemen Brian Rafalski and Nicklas Lidstrom are factors.
"A lot of guys play you tough," he said. "And, a lot of guys don't have Rafalski and Lidstrom back there."
Babcock, who was Crosby's coach when he scored the gold-medal winning goal for Canada, got a chuckle out of the latest installment of the rivalry and said it was just good entertainment.
"I know Sid now pretty good now and he's a competitive guy and he wants to win that matchup," Babcock said. "Good players like playing against good players, and like to beat good players. It went our way tonight."
Game notes
Detroit scratched F Daniel Cleary (groin) and F Patrick Eaves (back, neck) and Babcock said he didn't know if they would play Wednesday vs. St. Louis. ... Former Red Wing and Russian star Igor Larionov was asked if he has taken over his country's mission to fare better in hockey on home soil at the 2014 Olympics. "Not yet," Larionov said. ...Pittsburgh closed the last regular season 15-2-3 before going on to win the Cup.