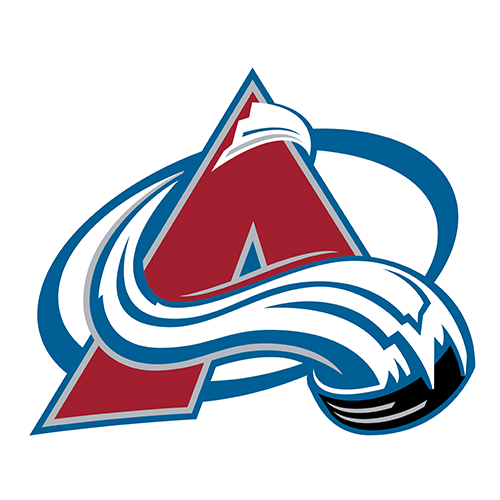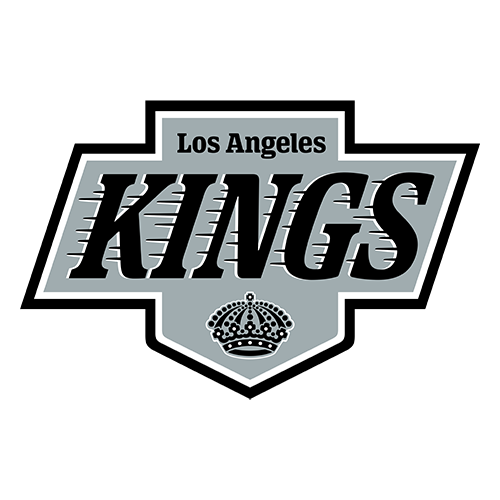 Avs tie score with 6.6 seconds left, but Doughty saves Kings in OT
LOS ANGELES -- Although Drew Doughty wasn't really supposed to shoot the puck during that overtime power play, even the Los Angeles Kings' coaches were grateful their rising star defenseman decided to wrap up two important playoff points with one fierce slap shot.
Doughty scored with 1:20 left in overtime, and the Kings recovered from T.J. Galiardi's dramatic tying goal for a 4-3 victory over the Colorado Avalanche on Monday night.
Ryan Smyth put the Kings ahead on his second goal with 10:05 left in regulation, but Galiardi tied it on a rebound goal with less than 10 seconds to play, batting home a rebound of Paul Stastny's shot and deflating a home crowd expecting the Kings to take a major step forward in the chase of their first playoff spot since 2002.
But after a blatant cross-checking penalty by Colorado defenseman Ruslan Salei, Los Angeles quickly won it on Doughty's heavy shot past Smyth's screen.
"We drew up a play on the board," Doughty said. "It was to shoot the puck, and have a good screen in the front, and hopefully the puck goes in. Bang the net, crash the net, that's what we did, and thank God we scored."
Actually, Kings coach Terry Murray said Doughty was supposed to move the puck -- but when he saw Jarret Stoll covered, he decided to let it rip.
"If I actually told you what play was drawn up on the board, you'd be mad at him that he shot the puck," Murray said with a chuckle. "But he read the play. ... We showed some of that mentality that you have to have this time of the year on a pretty consistent basis. Desperation is a good thing to have. Under-control desperation is what you need."
Wayne Simmonds also scored and Jonathan Quick made 18 saves in his NHL-leading 39th victory as Los Angeles moved into a fifth-place tie with Nashville in the Western Conference at 87 points -- two more than seventh-place Colorado. Anze Kopitar had two assists for the Kings, who have won two straight after losing five of seven.
"It's gut-check time now, and it's important that we fight through adversity," Smyth said. "You've got to come to play. This is the fun time of the year. We want to make it to the postseason and see what happens from there. ... This is our second game against these guys, and it was nice to chip in against your former team."
Both teams are in a key stretch for playoff position, and they'll meet two more times in the final weeks, including Wednesday night in Denver. The Kings are hoping to end their six-season playoff absence, while Colorado is hoping to secure a spot just one year after finishing last in the conference -- one spot ahead of the Kings.
Chris Stewart scored and Craig Anderson stopped 19 shots for the Avalanche, who lost their third straight despite Peter Mueller's goal early in the third period and his impressive assist on Galiardi's score.
The Avalanche tied it on their final rush when Mueller threaded a pass to Stastny at the blue line. The U.S. Olympian slipped right past Rob Scuderi for a shot at Quick, and Galiardi rushed in to slap home the rebound for his 13th goal and first in seven games. Just 6.6 seconds were on the clock when it finally stopped.
"It was nice to see how we battled back and tied it," Mueller said. "It's nice to get one points, and it would have been nicer to get two. It's playoff hockey, and they're higher-ranked than us, but what's great is to be playing teams that are right there with you. We're hoping we can make up some of that on Wednesday."
Eighth-place Detroit beat Pittsburgh earlier Monday to pull within two points of Colorado at the bottom of the Western Conference playoff picture. The Red Wings lead ninth-place Calgary by four points.
Colorado coach Joe Sacco reportedly held a morning meeting after his club's lackadaisical effort in Sunday night's 5-2 loss at Anaheim. Sacco then scratched two healthy veterans: defenseman John-Michael Liles, who took the penalty that led to Teemu Selanne's 600th career goal for the Ducks, and right wing Marek Svatos, who has one point in 25 games since late November.
"I thought our guys responded with a good game defensively, which is something we were looking for," Sacco said. "We know L.A. plays a good, tough defensive game. We had good intensity. It's something for us to build on, something positive."
Game notes
Quick is tied with Martin Brodeur and Ilya Bryzgalov for the NHL lead in victories. ... LW Chris Durno cracked Colorado's lineup in Svatos' absence, while Salei played just the eighth game of his injury-plagued season. He also lost track of Simmonds when he scored the Kings' go-ahead goal early in the second period. ... Justin Williams got an assist on Smyth's second goal for his first point since Dec. 15, shortly before he broke his leg and missed 28 games.
Regular Season Series
LA leads 2-0
crypto.com Arena
Attendance: 17,845
Capacity: 18,230
Referees:
Dan O'Halloran
Francois St. Laurent
Linesmen:
Pierre Racicot
Ryan Galloway