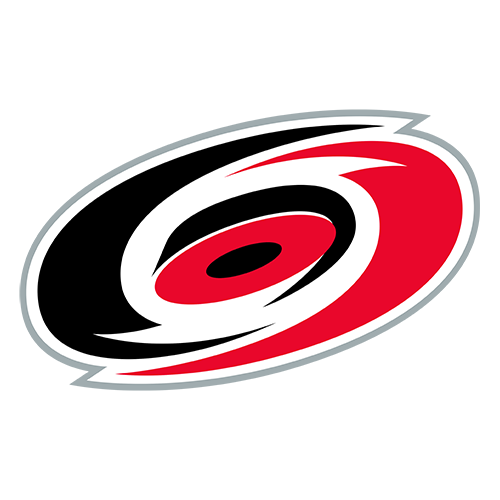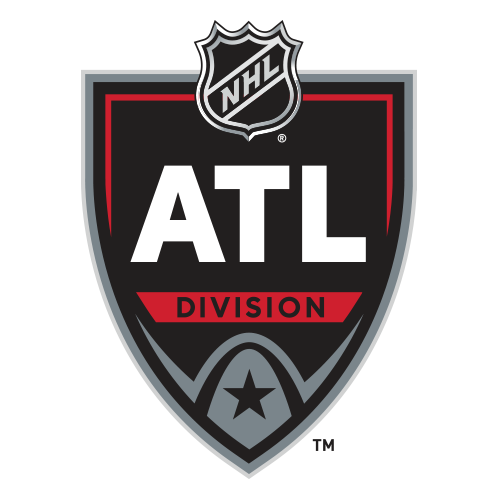 Ward shines in return as Canes put Thrashers on heels in playoff push
ATLANTA -- Cam Ward returned just in time to deal a major blow to Atlanta's playoff hopes.
After missing 19 games recovering from a back injury, Ward turned aside 26 shots Monday night to lead the Carolina Hurricanes to a 4-1 victory over the Thrashers, who squandered a chance to pull even with Boston for the final playoff spot in the Eastern Conference.
Jussi Jokinen scored twice for Carolina, including an empty-net goal after the desperate Thrashers pulled Johan Hedberg for an extra skater with more than 2 minutes left. Erik Cole scored the biggest goal of the night with 4:11 left, giving the Hurricanes a 3-1 lead over the pressing Thrashers.
"I felt more and more confident as the game went on," said Ward, playing for the first time since Feb. 3. "I was excited and also a bit nervous, because I had been away from the game for so long."
He sure didn't look rusty.
When Niclas Bergfors broke in all alone in the second period, Ward stopped the initial shot. The rebound went right back to Bergfors for a second chance, but Ward blocked that one, too.
In the third period, Jim Slater stole the puck and came in on a breakaway for a possible tying goal with the Thrashers shorthanded. Ward got a piece of it. Rich Peverley picked off the long rebound and fired another shot through a screen, which the goalie turned away with a nifty flick of the pads.
"He comes back and plays a game like that," Jokinen said. "That gave confidence to the whole team."
The Thrashers came into the night trailing Boston by two points, and the Bruins opened the door by losing at home to Buffalo 3-2 in regulation. Atlanta couldn't take advantage, closing out a strange season series with a division rival clinging to a faint hope of making the playoffs.
"We had a lot of chances right in front of the net, but Ward did a great job of taking away everything low and we really couldn't get anything up high," Thrashers defenseman Ron Hainsey said.
Carolina trails Boston by seven points with six games remaining.
"We had a team meeting this morning and said we had to play harder," Jokinen said. "It's going to be an uphill climb for us."
Jokinen's first goal broke a 1-1 tie in the second period, and Cole finished off the Thrashers by ripping a shot past Hedberg after Ward had turned away Atlanta's repeated chances.
Atlanta won all three games at Raleigh, including a 4-0 shutout Saturday night that boosted its hopes. But Carolina won the return game in the home-and-home to finish off a sweep of the three meetings in Georgia.
"Knowing that Boston lost, it was an opportunity to get even with them points-wise," Hainsey said. "We just didn't get the job done. We could have won that game."
The Hurricanes finally caught the pressing Thrashers. Ray Whitney passed in front to Cole, standing all alone in the slot for a one-timer that beat Hedberg to make it 3-1. Atlanta defenseman Johnny Oduya slammed his stick off the post in disgust.
The Thrashers went ahead in the first period on Nik Antropov's power-play goal. Bergfors swept in behind the net and flipped a pass toward Antropov, who appeared to be tied up by Brian Pothier but managed to get loose just enough to deflect the puck past Ward for his 23rd goal of the season.
But Carolina snatched away the lead with a pair of goals in the second. With both teams down a man, Joni Pitkanen and Whitney pulled off a couple of rapid-fire passes to set up Brandon Sutter's 19th goal at 1:52.
About 7½ minutes later, the Hurricanes went ahead for good. Sutter was in the middle of things this time, taking a pass from Chad LaRose and working it in front for Jokinen, who scored his 28th goal.
He added his 29th into the empty net.
Game notes
Jokinen played in his 100th career game for Carolina. ... Atlanta RW Bryan Little went out in the third period after getting struck in front with a shot by teammate Hainsey. After getting treatment, Little returned to finish the game. ... Hedberg made 18 saves. ... Pitkanen played 29 minutes, 19 seconds for the Hurricanes.