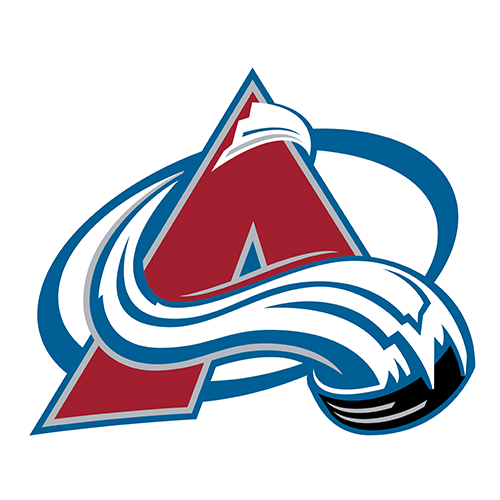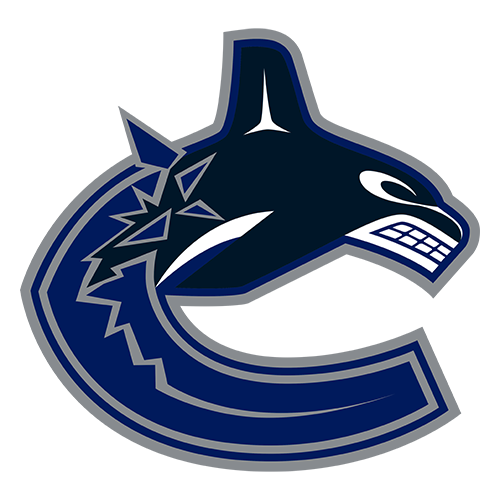 SO win sends Avs to playoffs one year after last-place finish
VANCOUVER, British Columbia -- It was only fitting that Matt Duchene was the one to put the Colorado Avalanche back in the playoffs ahead of schedule.
His shootout goal gave the Avs a 4-3 win over the Vancouver Canucks on Tuesday night, sending them back to the postseason a year after the franchise's worst showing since moving to Denver.
"I was hoping it might come down to me, to have that chance to finish it," said Duchene, who leads NHL rookies with 54 points. "A lot of critics said we'd be 14th, 15th in the west, so now to clinch a playoff spot feels amazing."
Craig Anderson stopped 28 shots through overtime and all three in the shootout as the Avalanche secured a postseason spot that seemed a stretch for a young team that finished last in the Western Conference last season.
The 19-year-old Duchene made a quick move to his forehand and lifted a hard shot over a sprawling Roberto Luongo for the only goal of the shootout, then pumped his fist as teammates raced off the bench to mob him at center ice.
"Pretty fitting," first-year coach Joe Sacco said. "He's the type of kid that wants the puck, wants to be in those situations, wants to make a difference. He certainly did on that goal, along with our goaltender."
Darcy Tucker, T.J. Galiardi and Paul Stastny scored in regulation for Colorado, which had lost a season high four straight, including a key one to ninth-place Calgary, before rallying to beat San Jose in overtime Sunday.
The Avalanche then ended a four-game road skid by handing the Canucks their ninth home loss and eliminating the Flames, who lost to 2-1 San Jose earlier.
"We faced our first adversity after the Olympic break and the playoffs started early and we weren't quite ready," said captain Adam Foote. "If I'm outside looking in, I'd probably be like everyone else betting in Vegas we wouldn't have been there with our youth. But it was a special team all year."
Daniel Sedin scored his second goal of the game on a power play with 4:06 left to tie it, taking feed from twin brother Henrik on a 3 on 2 rush and snapping a far-side shot over the glove.
It was the 107th point of the season for Henrik, who drew both defenders before dishing off on his backhand, and now leads Washington's Alex Ovechkin by one point.
He was more concerned with the Canucks' form as the playoffs approach.
"We've got to sharpen up," he said. "For two periods we weren't there."
Mason Raymond also scored, and Roberto Luongo made 29 saves through overtime for the Canucks, who clinched the Northwest Division and home-ice advantage as the No. 3 seed in the first round of the playoffs by beating Minnesota on Sunday.
"It would have been easy for us to go out there and just go through the motions and for them to get an easy two points," Luongo said. "We've got nothing to be ashamed of.
Both teams were missing key players injured in the previous game.
The Canucks were without Christian Ehrhoff, who leads their defensemen in goals (14) and points (43). He sprained his knee Sunday against Minnesota, but is expected to be back by the playoffs.
The news was more ominous regarding Colorado forward Peter Mueller, who sustained a concussion Sunday. Mueller had nine goals and 20 points in just 15 games since being acquired from Phoenix at the March 3 trade deadline. He isn't expected back the rest of the regular season.
Tucker opened the scoring 6:17 in after Canucks defenseman Alex Edler gave the puck away to him in the Vancouver end and compounded the mistake by screening Luongo on Tucker's low shot from the faceoff circle. Daniel Sedin tied it with 2:01 left after a strange bounce off the end boards stranded Anderson and left him with an empty net, but the Avalanche retook the lead 63 seconds later when Luongo somehow misplayed Galiardi's backhand from the slot into his own net.
Raymond tied it again on a 2 on 1 seven minutes into the second period, beating Anderson, who became the first goalie in franchise history to play 70 games.
"You want to have the opportunity to be the hero, said Anderson. "We realized after our strong start this was a possibility but I don t think anyone outside our locker room had any idea what we had inside this room.
Stastny put the Avalanche ahead again on a 2 on 1 feed from Chris Stewart, who made a saucer pass over diving defenseman Shane O'Brien for his second assist of the game. Stastny, who also had an assist to match his career high with 78 points, deked around a sprawled Luongo before tucking in his 20th goal.
Game notes
There is no timetable for Mueller's return. ... Ehrhoff was replaced by D Shane O'Brien, who was exiled from the team for six days last week after being late for practice and gaining weight during the Olympic break. ... Canucks C Ryan Johnson is out four to six weeks after breaking his foot blocking a shot Sunday. RW Steve Bernier, who missed 17 games after having sports hernia surgery, took his spot, but the team also called up Matt Pettinger from the AHL.