EASTERN CONFERENCE QUARTERFINALS - GAME 2
MTL Wins series 4-3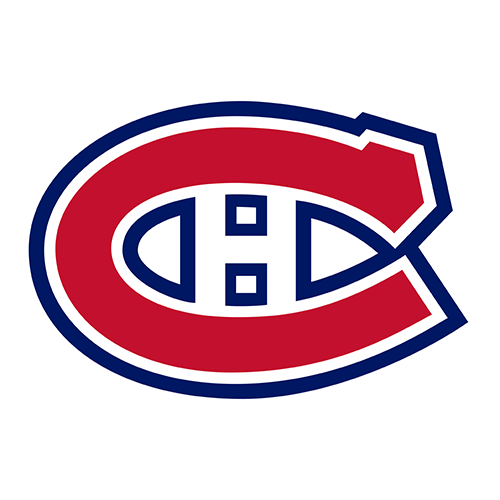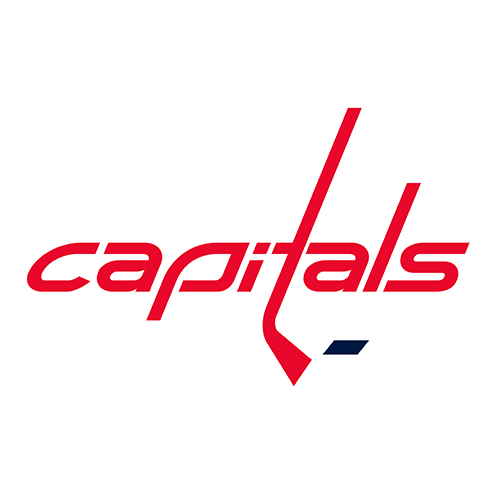 Backstrom completes hat trick with OT goal as Capitals rally to tie series
WASHINGTON -- Alex Ovechkin and the rest of the Washington Capitals could have been forgiven for getting a bit down on themselves.
Consider, after all, where things stood in Game 2 of their first-round playoff series against the Montreal Canadiens. Montreal already had won Game 1, then scored on its first two shots Saturday night, prompting Washington to yank goalie Jose Theodore. By late in the second period, the Canadiens held a three-goal lead.
Plus, two-time league MVP Ovechkin still was without a point in the series.
"I'm pretty sure we were pretty deflated," Capitals coach Bruce Boudreau acknowledged.
Said Capitals forward Tomas Fleischmann: "We were a desperate team."
And then everything changed.
Ovechkin delivered a goal and three assists, and linemate Nicklas Backstrom completed a hat trick by scoring only 31 seconds into overtime, helping the top-seeded Capitals finish a wild comeback to beat the Montreal Canadiens 6-5 Saturday night and even their Eastern Conference playoff series at a game apiece.
"We have that side of our team: We never give up," Backstrom said. "The second period was kind of embarrassing for us. But we bounced back."
Oh, did they ever.
This much is quite clear: You can't count out the thrill-a-minute, go-go Capitals, no matter how big the deficit, no matter how dire the circumstances.
"The only way we were going to win tonight was if we decided to go all offense," Boudreau said. "By no stretch did we probably deserve to win. But we got lucky."
Game 3 is Monday in Montreal. It sure seemed the Canadiens were going to be heading home with a 2-0 lead in the best-of-seven series, if not when they led 2-0, then when they led 4-1 thanks mainly to Andrei Kostitsyn's hat trick -- or when Tomas Plekanec put them ahead 5-4 with 5:06 left in regulation.
"They threw everything at us," Plekanec said. "We had some defensive breakdowns. They shot everything at the net."
Indeed the Capitals did, and it was rookie defenseman John Carlson who tied it at 5-all with 1:21 left in regulation, before Backstrom's wrister past Jaroslav Halak won it.
Carlson had one goal in 22 regular-season games, and he doubled his career total in as key a moment as possible. Only 20 years old, Carlson helped Hershey win last season's AHL championship, and he helped the United States win the world junior hockey championship in January, scoring twice in the final, including the winner in OT.
"There's just something about him. Glory follows him," Boudreau said.
Carlson also picked up his first NHL postseason assist. Montreal was ahead 4-2 heading into the third period, but Ovechkin's first goal of the postseason made it a one-goal game at 2:56. Carlson took a slap shot from the blue line that Halak blocked, but Ovechkin sneaked behind Montreal's defense and poked the puck through the goalie's legs while diving headfirst.
Ovechkin leaped up, bounced off the ice and threw his arms overhead to celebrate. Skating back to the bench, he pointed with his right glove, making a No. 1 sign.
"Their top players really excelled," Canadiens coach Jacques Martin said.
About 30 seconds later, things got testy, with Ovechkin mixing it up with Brian Gionta, followed by a fight between Washington's Tom Poti and Montreal's Scott Gomez, something that the Capitals thought fired them up.
With 10 minutes left in the third, Backstrom poked in a pass from Ovechkin -- reversing their usual roles, which designate the Swede as the passer and the Russian as the scorer.
The game was tied 4-4, and Backstrom pounded his gloves against the glass.
"Mistakes cost us," Martin said. "When you play a team of this caliber, you can't make the kind of mistakes that we did to give them some momentum."
The Canadiens held Ovechkin in check in Game 1: It was the first zero-goal, zero-assist, zero-shots-on-goal performance of his NHL career.
So Saturday, Ovechkin came out aggressively, leveling Marc-Andre Bergeron right away and putting a shot on goal less than 10 seconds into his opening shift, a tapper that Halak easily swept away with his stick.
Ovechkin was asked if his early hitting was part of a strategy to turn his game around.
"Strategy? Just destroy people? No. No, my job is to score goals. If I have a chance to hit somebody, I'm going to hit him," Ovechkin said. "It was good mentally for me when it was Bergeron my first hit. He's not that strong a guy."
By the time the game was 13 minutes old, Ovechkin already had accumulated six hits.
"You could see his energy and his desire and his leadership was there today," Boudreau said. "If we all watched last game and today's game, the difference was night and day. We need him to be like that all the time if we want to succeed."
Still, it took exactly a minute for Montreal to take a 1-0 lead, when Gomez passed to Gionta as he came across the blue line on a counterattack. Gionta let fly a slap shot that sailed inside the post.
That was Montreal's first shot of the game and, remarkably, its only one until 7:58, when Kostitsyn stole the puck in the neutral zone, skated past two passive Capitals defensemen and put the puck past Theodore.
That was that for 2002 NHL MVP Theodore, who slammed his stick when he reached the Capitals' bench. Going back to Game 1, which ended with Montreal winning 3-2 on Plekanec's goal 13:19 into overtime, Theodore had allowed goals on three consecutive shots.
Fans applauded and chanted "Var-lee! Var-lee!" as Semyon Varlamov skated out to replace Theodore in goal, and they roared less than 20 seconds later, when the Russian blocked the first shot Montreal sent his way.
So much for Boudreau's vow before the series began that "there is no short leash" for Theodore this time. In last season's playoffs, Theodore lost Game 1 of the first round against the New York Rangers, then was benched in favor of Varlamov, who had played only six games in the regular season. Varlamov anchored the Capitals until a Game 7 loss to Pittsburgh in the second round.
Boudreau said after Saturday's victory he hadn't thought about a Game 3 goalie.
If the Capitals keep scoring the way they did Saturday, it might not matter who is protecting either net.
"Now it feels like we put pressure on them," Backstrom said, "and we got the momentum back."
Game notes
Kostitsyn's three goals matched his total output over his final 22 games of the regular season. His only other NHL hat trick came against Pittsburgh on Dec. 27, 2008. ... Washington's power play ranked No. 1 in the league during the regular season, but the unit is 0 for 7 in the playoffs and, in Boudreau's words, is "struggling beyond struggling."
Capital One Arena
7:00 PM, April 17, 2010
Coverage: NBCSN
Attendance: 18,377
Capacity: 18,506
Referees:
Dan O'Halloran
Brian Pochmara