EASTERN CONFERENCE QUARTERFINALS - GAME 3
NYR lead series 2-1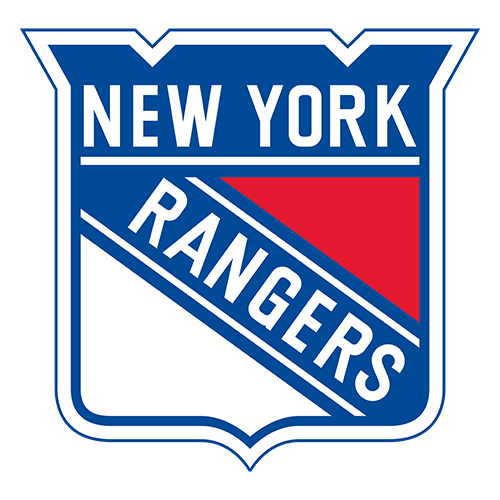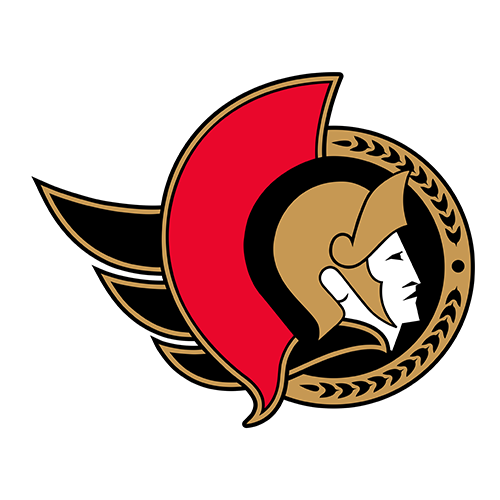 Rangers snare 2-1 lead on Sens as Henrik Lundqvist outduels Craig Anderson
OTTAWA -- Brian Boyle is quickly becoming a huge thorn in the Ottawa Senators' side.
It's one thing to have to deal with the physical side of the 6-foot-7 New York Rangers forward, but his sudden burst of offense is a whole other problem.
Henrik Lundqvist made 39 saves for his fourth NHL playoff shutout, and Boyle scored for the third straight game to break a third-period tie as the Rangers beat the Senators 1-0 on Monday night.
The Rangers, who lost Game 2 at home in overtime after being ahead in the third period, lead the best-of-seven, first-round series 2-1. Game 4 will be Wednesday night in Ottawa before the series returns to New York.
Boyle can hardly be considered a superstar, but aside from Lundqvist he has made the biggest difference in this series. He has scored in every game and been a dominant physical presence for the Rangers.
"We've got to make sure we pay attention to him," Senators coach Paul MacLean said. "He's a big, strong guy and went to the net and got himself a goal, and that's the way he's been doing it. That's good for them, good for him and we just have to make sure we mark him a little bit better."
It's no surprise the Senators didn't anticipate Boyle being a difference maker in this series. Even the 27-year-old center didn't expect this kind of success.
"If I'm the villain to them that's good," Boyle said. "If I knew (I would score this often) I probably would have tried to do it a lot earlier. It's been fortunate bounces."
Lundqvist's biggest save came in the last minute when he robbed Kyle Turris on the doorstep with a quick pad stop.
"I think we all felt we needed this (win)," Lundqvist said. "We needed to close this one off after we let the last one slip away. It's an unbelievable feeling."
Craig Anderson was nearly as good, keeping the Senators in it with a 22-save effort.
The Senators admitted to feeling some frustration because of the loss, but they still feel confident heading into Game 4.
"I thought we played really well and thought we took it to them for the majority of that game, it's just Lundqvist was really good for them," forward Nick Foligno said. "That's not to take anything away from (Anderson) because he was outstanding, but they were able to find a squeaky one. I think we need to do more of the same except to get a couple."
Ottawa was without captain Daniel Alfredsson, who sustained a concussion in Game 2 when he was elbowed in the head by Rangers rookie Carl Hagelin. Hagelin served the first of a three-game NHL suspension for the hit.
Hagelin is now assured of being eligible to play again this postseason. He will be able to return either in Game 6 of this series, or the opener of the second round.
Bobby Butler replaced Alfredsson. Chris Kreider, who nine days earlier won the NCAA championship with Boston College, made his NHL debut in place of Hagelin.
"We could be standing here talking about us winning 1-0 just as easy as we're talking about them beating us 1-0," MacLean said. "Certainly we missed Alfie in the game, but I thought the team really stepped up and played well in his absence."
The Senators dominated play early in the third period, forcing Lundqvist to make a number of saves. But it was the Rangers who scored the only goal of the game.
Boyle took a rebound off the side of the net and backhanded a shot past Anderson to break the deadlock at 7:35.
"It's tough for Anderson when it bounces off the wall that hard and then hits the net and comes at another angle, and I'm facing it the whole time," Boyle said. "I tried to put it in the general area, and fortunately it went there. A lot of times it doesn't, but again fortunately for us it did."
With 7:09 remaining, the Senators went on the power play, but it was short-lived because Chris Phillips took a slashing penalty on Boyle, who had a breakaway opportunity.
The Senators dominated much of the second period, outshooting the Rangers 13-8, but the Rangers also had their chances.
At 11:00, Ruslan Fedotenko's shot hit the post, but the rebound trickled across the goal line as Anderson and forward Jason Spezza dove to smother it. A video review clearly showed that the puck didn't cross the line.
Lundqvist made several stops in the second as Ottawa's fourth line wreaked havoc. Jim O'Brien was denied twice, and Erik Condra and Zack Smith had great chances, as well.
Turris also missed a great opportunity midway through the period.
"We ran into a hot goaltender," Anderson said. "We just have to find a way to get more traffic and put a couple by him."
A scoreless first period featured chances by both teams, but neither was able to capitalize, despite both having power plays. Both teams have struggled with the man advantage throughout the series.
The Senators haven't won a playoff game at home since Game 3 of the 2007 Stanley Cup finals -- a seven-game losing streak.
Ottawa is 0-3 in postseason games without Alfredsson in the lineup.
Game notes
Ottawa's Phillips played in his 100th playoff game. ... The Senators were without D Matt Carkner, who served a one-game suspension for punching Boyle in Game 2. ... Boyle scored only 11 goals in 82 regular-season games. ... Kreider logged 11 minutes, 11 seconds of ice time in 13 shifts -- all at even strength.