EASTERN CONFERENCE QUARTERFINALS - GAME 1
PHI leads series 1-0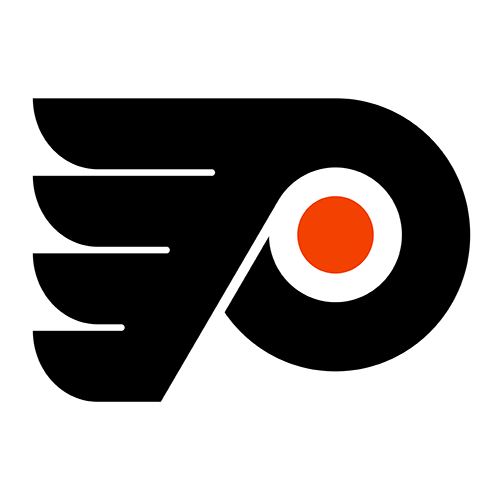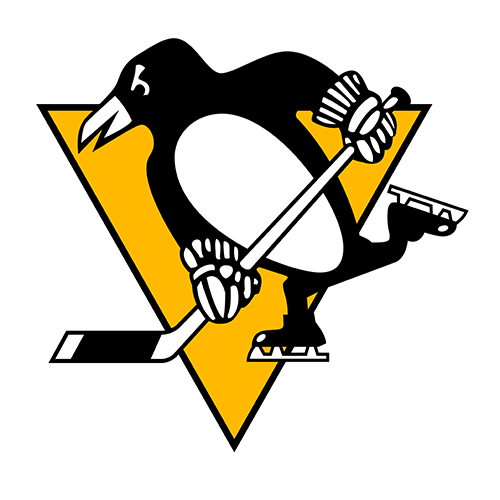 Jakub Voracek's OT winner caps Flyers' rally in Game 1
PITTSBURGH -- Jakub Voracek has no idea how good the Philadelphia Flyers could be if they played 60 full minutes.
Or beyond.
At the moment, it's hardly necessary.
Voracek beat Marc-Andre Fleury from in close 2:23 into overtime to give the Flyers a 4-3 come-from-behind victory over the Pittsburgh Penguins on Wednesday night in Game 1 of their Eastern Conference quarterfinal series.
"It was a lucky bounce for me but I'll take it," Voracek said after scoring his first career playoff goal.
So will the Flyers, who hardly panic when things don't go their way early.
Philadelphia led the NHL with 20 victories when the opponent jumps in front. Pittsburgh did that with ease. The Penguins scored the first three goals, all in the first period.
No matter. Danny Briere scored twice, Brayden Schenn added a goal in his playoff debut, and Ilya Bryzgalov settled down after a shaky start to finish with 25 saves.
Game 2 is Friday night in Pittsburgh.
Briere missed the final week of the regular season after taking a hard hit from Pittsburgh's Joe Vitale during Philadelphia's 6-4 win at Consol Energy Center on April 1. Briere returned to steady a team that was "in shock" after getting dominated during the first 20 minutes.
"Sitting here after the first period we were saying we've done it all year, let's start with a goal," Briere said.
Briere's breakaway midway through the second period gave the Flyers life. He pulled Philadephia within one midway through the third period before Schenn tied it shortly thereafter to send it to overtime, where the 22-year-old Voracek ended it quickly.
"They came back, which is what they've done," Pittsburgh coach Dan Byslma said. "They're a good team. They don't stop. The second half of the game, we didn't get to our game and where we needed to play as much as we needed to and they got back in it."
Sidney Crosby, Tyler Kennedy and Pascal Dupuis scored for the Penguins, and Marc-Andre Fleury stopped 22 shots, but Pittsburgh struggled after dominating the first period.
"We got away from our game, that's really what it was," Crosby said.
The rivals delivered on their promise to play "whistle to whistle" and leave out the rough stuff that highlighted their six regular-season meetings. The game featured only a handful of penalties and little of the typical animosity.
Crosby missed the playoffs last season while dealing with concussion-like symptoms and the memory of watching from the rafters as the Penguins lost to Tampa Bay in seven games remains fresh.
The former MVP wasted little time making up for lost time. He gave Pittsburgh the lead on his second shift, shaking off a hit Philadelphia defenseman Braydon Coburn in the corner then bouncing to his feet and flipping a rebound over Bryzgalov's glove 3:43 into the first period.
Kennedy made it 2-0 just over 4 minutes later, his wrist shot from the left circle beating Bryzgalov over his stick.
"I think we were in shock," Schenn said.
Philadelphia coach Peter Laviolette called timeout, a maneuver he used successfully 10 days ago after the Flyers fell behind by two goals in the first 5 minutes. It worked during the April 1 meeting, as Philadelphia roared back impressively.
It worked this time too. Just not immediately.
Dupuis gave Pittsburgh a 3-0 advantage with just 37 seconds left before the first intermission, scraping a puck off Bryzgalov's pads and into the net. The goaltender appeared to have no clue where the puck was on the play.
The Flyers limped to the dressing room but -- as they have all season -- they rallied.
Bryzgalov, who signed a nine-year, $51 million deal in the offseason to give the Flyers some stability at a position that's been a weak spot for years, said before the series the only thing that scared him were "bears in the forest."
Compared to that, a three-goal deficit was child's play. He stopped the final 15 shots he faced as the Flyers clamped down on Crosby and NHL scoring leader Evgeni Malkin, who managed three shots in 22 minutes but did not score a point.
"What we did today was unbelievable," Bryzgalov said.
Thanks in part to Briere, whose back bothered him for days after Vitale whacked him on April Fool's Day. With the lure of a Stanley Cup beckoning, Briere joked "overnight, I got much better."
It showed. The veteran winger, who scored 17 goals combined during the last two postseasons, provided the shot of adrenaline the Flyers needed with a breakaway goal 6:22 into the second period, even though replays showed he was well offside on the play. He brought Philadelphia within a goal with 10:37 left in regulation with a wrist shot from a tough angle that clanged off the far post and in.
Schenn tied it just over 3 minutes later by redirecting a shot by Scott Hartnell and setting up the kind of taut finish many expected in perhaps the most competitive first-round series of the playoffs.
"We've got to fix the things that need to be fixed here," Crosby said. "We made too many mistakes."
Game notes
The Flyers are 3-1 in overtime in the playoffs against Pittsburgh ... The Penguins scratched D Matt Niskanen, who missed the final two games of the regular season with an upper-body injury ... The Penguins are 6-2 in series in which they have home-ice advantage during Crosby's career ... Philadelphia D Marc-Andre Bourdon left the game with an upper-body injury and is day to day.