WESTERN CONFERENCE QUARTERFINALS - GAME 4
LA leads series 3-1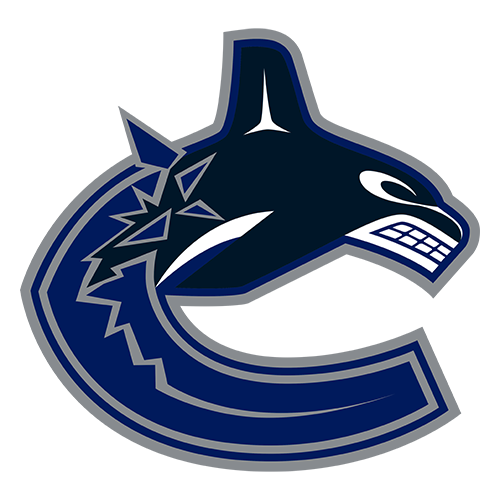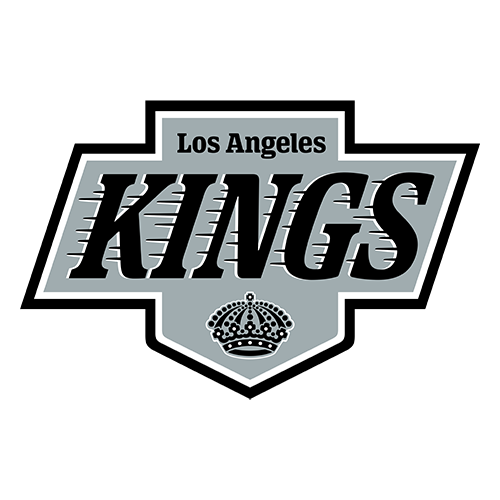 Daniel Sedin's return from injury helps Canucks avoid first-round sweep
LOS ANGELES -- Dustin Brown went to center ice for a third-period penalty shot, and both benches rose in anticipation.
When Cory Schneider stopped the Los Angeles captain cold, the Vancouver Canucks knew they were off the ice in this first-round playoff series.
Schneider made 43 saves in his first career playoff victory, Daniel Sedin sparked Vancouver's power play in his return from injury and the top-seeded Canucks avoided an embarrassing first-round sweep with a 3-1 victory in Game 4 on Wednesday night.
"By no means are we right back in it, but it's one we had to have," Schneider said.
Game 5 is Sunday in Vancouver.
Kevin Bieksa scored the go-ahead goal, and Alex Edler and captain Henrik Sedin scored the first two power-play goals of the series for the Canucks, who emphatically avoided becoming the first Presidents' Trophy-winning team in the post-expansion era to get swept out of the first round.
With their backs against the Staples Center glass, the Canucks put together their best effort of the series, coolly overcoming a second-period deficit with three straight goals to back Schneider, who outplayed dominant All-Star goalie Jonathan Quick. Vancouver's famed offensive creativity was at its peak, with the reunited Sedin twins combining for six shots while being on the ice for all three goals.
None of Schneider's saves in his second straight start was bigger than his stop with 14:37 to play against Brown, who couldn't tie it despite making multiple moves. Henrik Sedin scored 22 seconds later.
"He's been their most dangerous player, so I just tried to stay in there," Schneider said about Brown, who had four goals in the first three games. "I just did as much as I could to keep us in it. That's what a goalie is for, especially on the road."
Schneider made his second straight start for the Canucks in place of Olympic hero Roberto Luongo, who lost twice in Vancouver.
"It's a big momentum save for them," Brown said. "It goes from a 2-2 game to a 3-1 game in a matter of 20, 30 seconds. I made a move, he made a save."
The defending Western Conference champions also got a boost from leading goal-scorer Daniel Sedin, who returned from a 12-game absence because of a concussion. Teaming with his twin brother, who scored just his second goal in 27 games, Daniel contributed an assist to a power play that went 2-for-3 after going 0-for-14 in the first three games.
Sedin returned to practice only a day earlier, but he's grateful Vancouver will have at least one more chance at home.
"Doesn't change anything," Daniel Sedin said. "Still only three teams have come back from 3-0, but this is what we had to do to have a chance. We have no pressure. That's the way we look at it. We know there's a less-than-5-percent chance ... but we'll come in tomorrow with a smile on our face and see what we can do."
Anze Kopitar scored a first-period goal, and Quick stopped 27 shots for the eighth-seeded Kings, who couldn't capitalize on their first chance to close out their first playoff series victory since 2001.
Los Angeles has lost six of its past seven home playoff games dating to 2010. The Kings won 1-0 in Game 3 and managed only two goals in their two home games against Vancouver with a power play that went 0-for-11.
"We knew this would be the hardest game of the series so far, just because it was the closer and we knew how hard they were going to come out," Kings defenseman Drew Doughty said. "We've got to go in there like we're down a few. We can't be taking it for granted. Maybe we did that tonight, being up 3-0. Maybe we got overconfident or something like that. But we need to treat it like we are down."
The Kings came out with obvious energy from their sellout crowd, and Kopitar needed just 13 minutes to put them ahead. He broke free in Vancouver's zone when Mason Raymond badly missed a check, and Kopitar's wrist shot beat Schneider's glove for the first goal of the postseason for Los Angeles' leading scorer.
Vancouver evened it in the second period when the Kings' Colin Fraser took a needless penalty in the offensive zone. Edler's long shot from the point slipped through Quick, who stopped 111 of 115 shots in the first three games.
Bieksa put the Canucks ahead 4½ minutes later with a long shot from the point after Los Angeles' Mike Richards turned over the puck. Richards deflected Bieksa's shot with his stick, and it pinballed past Quick for Bieksa's first goal of the postseason.
Vancouver hadn't led in the series since the first period of Game 1.
The Kings thought they scored a tying goal during a goal-mouth scramble in the second period, but referee Dan O'Halloran waved it off.
"We're not a team that scores a lot, and you have to score on your opportunities," Kings coach Darryl Sutter said. "We had a borderline whistle, non-goal, and we missed the penalty shot, so we could be standing here talking about this totally different right now. Not much difference."
Daniel Sedin hadn't played since March 21, when a vicious hit from Chicago's Duncan Keith left him with a concussion. The Vancouver star had ferocious headaches for 2½ weeks afterward.
"I felt pretty good, actually," he said. "I would have told them if I didn't feel good, but it was great to be back out there."
Game notes
Kings C Brad Richardson returned to the lineup after missing the first three games after an appendectomy. Richardson's mother, a veteran nurse, diagnosed his condition. ... Brown's penalty shot was the second in Kings playoff history, the first since Steve Duchesne scored against Vancouver in 1991. .. Staples Center showed a short film on the scoreboard in which the "South Park" characters team up to drive a Zamboni over two of Vancouver's infamous Green Men. "South Park" character Cartman frequently appears in motivational videos made for the Kings' fans.